16 Sep 2022 By AWAY IN STYLE
LE GARCON, if it looks this good it must be great!
CHEF JOHN NGUYEN JOINS LE GARÇON SAIGON AND DEBUTS NEW DISHES
Wan Chai's favourite Saigonese grillhouse introduces a new head chef, as the end of summer heralds vibrant, flavourful additions to the menu
Bringing familiar flavours from the streets of Saigon to Wan Chai, Le Garçon Saigon introduces a medley of brand-new dishes, created by newly appointed Head Chef, John Nguyen. With decades of experience cooking in prestigious kitchens from Los Angeles to New York and Hong Kong, Saigon-born Chef Nguyen is poised to take the Vietnamese dining scene in Hong Kong by storm, as he returns to Black Sheep Restaurants as Head of Vietnamese Cuisine. Having previously worked at the helm of SoHo's beloved bia hoi Chôm Chôm, Chef Nguyen is ready to put the spotlight back on the underrepresented Saigonese grilling culture showcased at Le Garçon Saigon. Launching at the beginning of September, guests can sink their teeth into the culinary savant's brand-new creations, from a cheesy twist on bánh xèo to beef tongue banh mì and more.
A pioneer of modern Vietnamese cuisine, Chef Nguyen's culinary passion comes not only from his heritage, but from growing up as a first-generation American within the large Vietnamese enclave in Orange County, California. As a kid, Vietnamese food to him mostly meant the humble, comfort food meals enjoyed at home, while the glitzy allure of chefdom occupied the realm of Michelin-starred European establishments. After gaining experience at high-profile kitchens on both coasts, it was while at The District by Hannah An, a Vietnamese restaurant in West Hollywood, John learned to master traditional recipes such as pho, familiarising himself with staple ingredients and flavour profiles.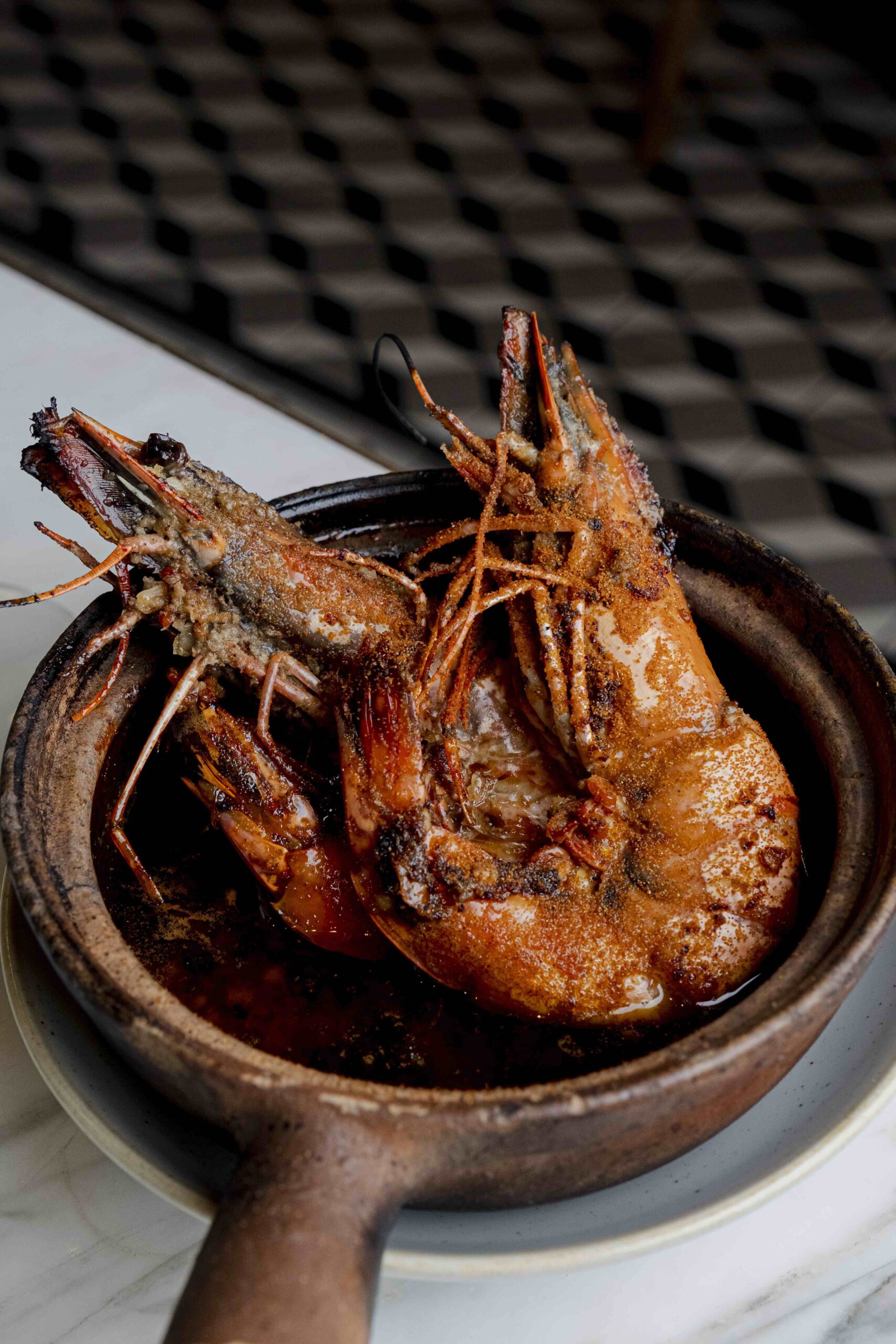 Classically trained in European kitchens and western-style cooking techniques, Chef Nguyen first made his mark in the culinary world while in New York, subverting expectations when he opened Hanoi House in the East Village and putting Vietnamese cuisine on the map in the city. At the ground-breaking eatery, he pivoted from his European-centric training to rediscover his roots in Vietnamese food with a dynamic, boundary-bending menu. In 2017, he was named 'Chef of the Year' by Eater and Best New Restaurant by New York Magazine, stunning diners with his innovative creations and fresh, modern take on traditional Vietnamese recipes.
Now bringing his culinary creativity to Le Garçon Saigon, Chef Nguyen debuts a slate of new dishes to delight guests, putting his signature twist on classic recipes hailing from and inspired by his ties to Saigon. Wagyu Tartare (HK$228) is a sumptuous appetiser to kick off any meal, juxtaposing the flavours of land and sea. In this surf 'n' turf combo, plump 'Hokkigai' Arctic surf clams provide a palate cleanser to chopped Australian Wagyu, tossed with brown butter and a splash of fish sauce. Next, Chef Nguyen employs a creative twist on Bánh Xèo (HK$198), a turmeric-tinged coconut milk pancake which cracks open to reveal a mixture of heirloom tomatoes and melted cheese.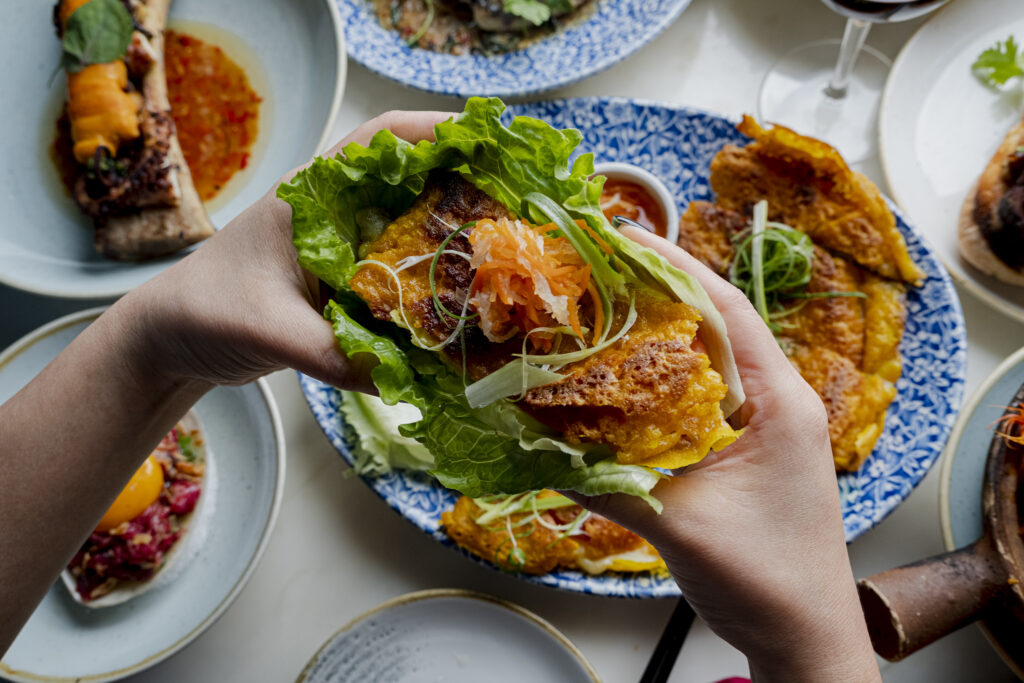 For lovers of the ubiquitous Vietnamese baguette sandwich, the Beef Tongue Banh Mì (HK$258) is not to be missed. A crackling, fluffy open-faced baguette is spread with a thick layer of foie gras pâté, with a medley of cucumber, pickles and coriander to cut through the richness. From the 'Les Grillades' section – featuring the restaurant's definitive selection of grilled items – Chef Nguyen debuts the Charcoal-Grilled White Eel (HK$358), starring dry-aged fish in a pineapple anchovy dressing: a refreshing main packed full of protein. Another worthy new addition is Tôm Kho Tàu (HK$398); traditionally a dish of saucy sauteed prawns, Chef Nguyen turbocharges his rendition with foie gras pâté, creating a rich, unctuous coating for the succulent shrimp.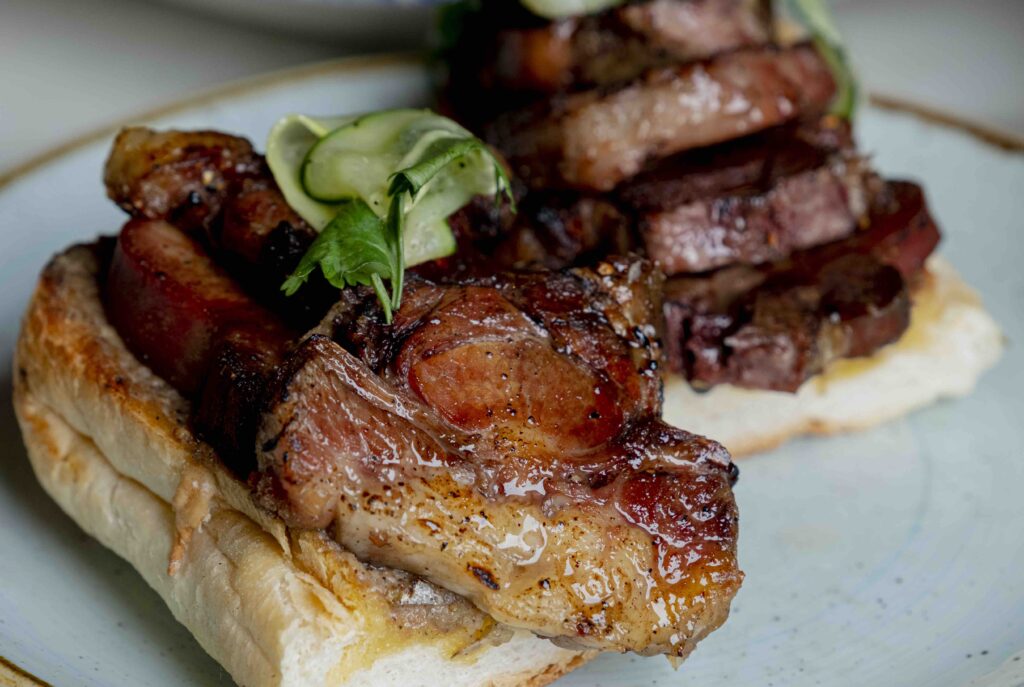 Guests can enjoy the new dishes alongside old favourite hits with that special Chef John Nguyen touch, including Grilled Calamari (HK$168) brightened with lemongrass and chilli; Fire-Grilled Okinawa Pork Collar (HK$288) in a maple glaze; and Ember-Grilled Octopus (HK$288), served with roasted bone marrow and a tangy tamarind dip. For the latter, Chef Nguyen recommends the option to tack on fresh Hokkaido sea urchin (plus HK$258), the creamy uni – bursting with briny, oceanic flavour – lending an added layer of indulgence to the tender octopus. The new dishes are best enjoyed with flowing bubbles or a bottle of white or rose, chosen from the restaurant's thoughtfully curated selection.
Chef Nguyen's new creations artfully blend creativity with his deeply ingrained tradition, while staying true to Le Garçon Saigon's spirit of placing the region's underrepresented culture of grilling front and centre. Transforming the fresh, vibrant ingredients of the country into bountiful meals to be shared amongst many, Chef Nguyen pushes the boundaries of conventional Vietnamese cooking, paying homage to his roots while unleashing the full scope of his creative prowess. Spend an evening coming together with friends and family over a mouth-watering spread and delight in the sensational flavours of Saigon.
New dishes can be enjoyed starting from today at Le Garçon Saigon, located at 12-18 Wing Fung Street, Wan Chai, Hong Kong. Visit legarconsaigon.com for more information.
LE GARÇON SAIGON
Website: legarconsaigon.com
Social:@legarconsaigon
Email: info@legarconsaigon.com
Phone: +852 2455 2499
Address: 12-18 Wing Fung Street, Wan Chai, Hong Kong
Opening hours: Sunday – Wednesday, 12-3pm & 6-10:30pm | Thursday to Sunday 12-3pm & 6pm-midnight