Les Journées Particulières of Loro Piana
Loro Piana participated in the fifth edition of Les Journées Particulières, the LVMH Group initiative introduced in 2011 that offers the public the opportunity to discover its brands' extraordinary artisanal heritage. The 2022 edition involved 96 places – museums, wineries, residences, boutiques and ateliers – in 15 different countries. The new Loro Piana headquarters in Milan's Palazzo Cortile della Seta was one of the 19 Italian locations which opened their doors on October 14th, 15th and 16th to offer a special experience, unveiling an inestimable history of artisanal craftsmanship and innovation.
Through an hourglass-shaped installation, Loro Piana guided visitors into an extraordinary journey through time and history of the brand, which was founded in 1924 in Valsesia and is known for its heritage in translating the finest natural raw materials into fabrics of the highest quality.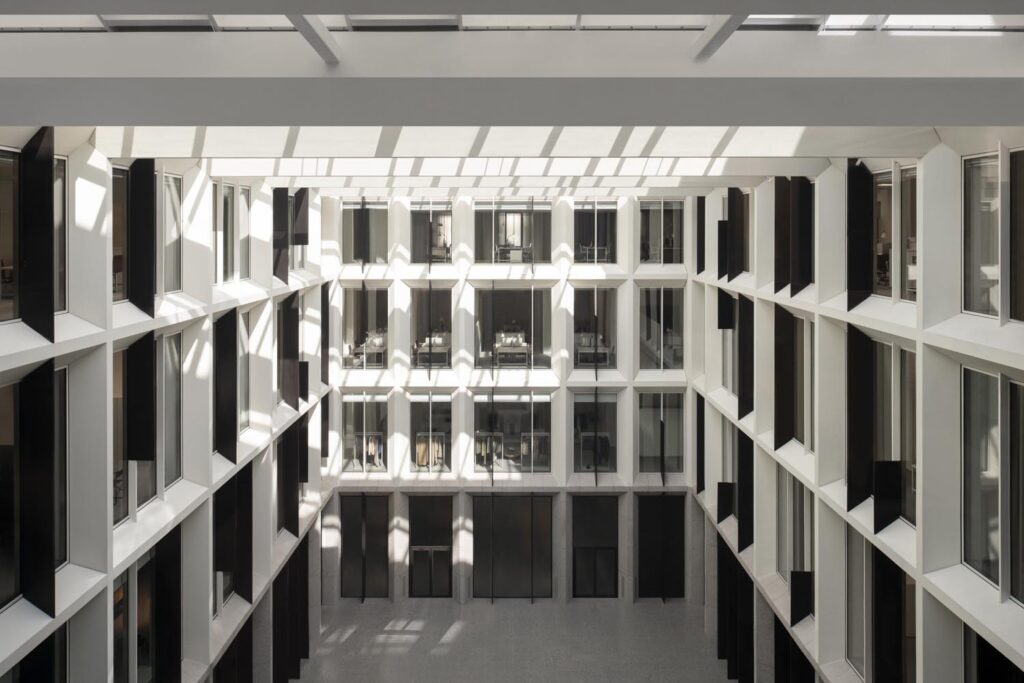 Pictures, videos, archival documents, iconic pieces, precious fabrics and rare raw materials that can be experienced at first hand accompanied the guest throughout the entire tour, right up to the meeting with the craftsmen. There, between past and future, by stimulating the senses of touch and hearing, those who work with magic, look for innovation and cultivate and protect quality with patience and respect, showed their 'know-how', production techniques and some of their trade tricks.
Les Journées Particulières is an occasion for discovering and sharing, meeting and interacting alongside those who master the supreme art of excellence and sophistication. Unforgettable moments within the Loro Piana universe.