LOEWE CHINESE VALENTINE'S DAY CAPSULE COLLECTION
In celebration of Qixi Festival, LOEWE will launch a collection of bags, ready-to-wear, accessories, and small leather goods, featuring the irreverent work of American artist and writer Joe Brainard (1942–1994).
The capsule collection includes the Flamenco Mini bag, Amazona 16 square, Luna small and an Amazona Pouch —as well as T-shirts, hoodies and scarves, all emblazoned with Joe Brainard's playful witticisms, illustrations and collages. A selection of wallets, a charm and a versatile jacquard bag strap make the perfect add-on gifts.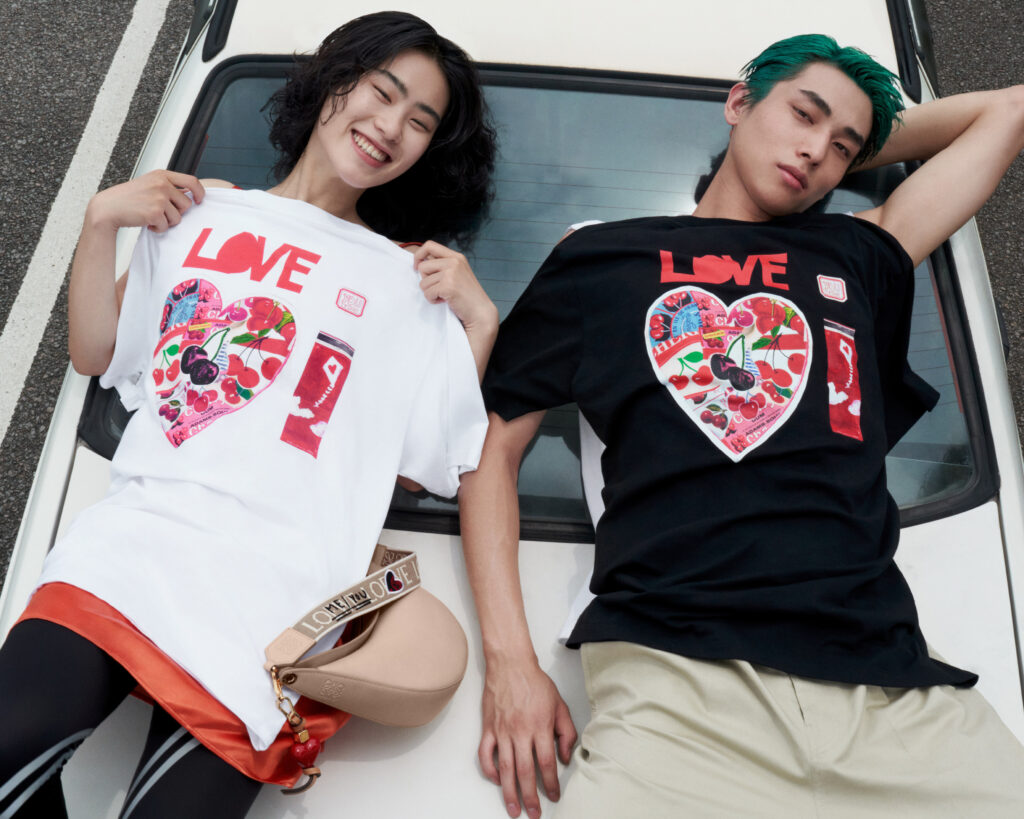 Playing on ideas of love and togetherness, Brainard's 'I remain your perfect match' is a pivotal artwork in the collection. Featuring on the Amazona Pouch and leather accessories, it is also printed on the limited-edition packaging and promotional material—including a charming match box.
The work also inspires the playful campaign which taps into Brainard's witty humour, depicting a series of unexpected 'perfect matches'. One girl poses with a canine companion and another is photographed with her beloved electric guitar.
LOEWE creative director Jonathan Anderson has long been inspired by Brainard. For its Fall/Winter 2021 menswear collection, LOEWE presented a publication on Brainard's work called A Show in a Book, and featured the artist's signature collage prints, paintings and writings on items throughout the collection.
LOEWE CHINESE VALENTINE'S DAY CAPSULE COLLECTION
LOEWE CHINESE VALENTINE'S DAY CAPSULE COLLECTION
LOEWE CHINESE VALENTINE'S DAY CAPSULE COLLECTION
LOEWE CHINESE VALENTINE'S DAY CAPSULE COLLECTION