5 May 2023 By AWAY IN STYLE
Louis Vuitton Presents Savoir Rêver
A Journey Through Louis Vuitton's Dreamworld
Louis Vuitton presents "Savoir Rêver" in Pedder Building, showcasing the Maison's mastery in craftsmanship through its Precious Leather handbags, hard-sided, high watches and jewellery, ready-to-wear and the highly acclaimed Objets Nomades. A translation of "knowing how to dream", Savoir Rêver brings visitors on a fantastical voyage of dreams that offers an emotional odyssey beyond landscapes and borders – a sensorial journey through the Louis Vuitton Dreamworld.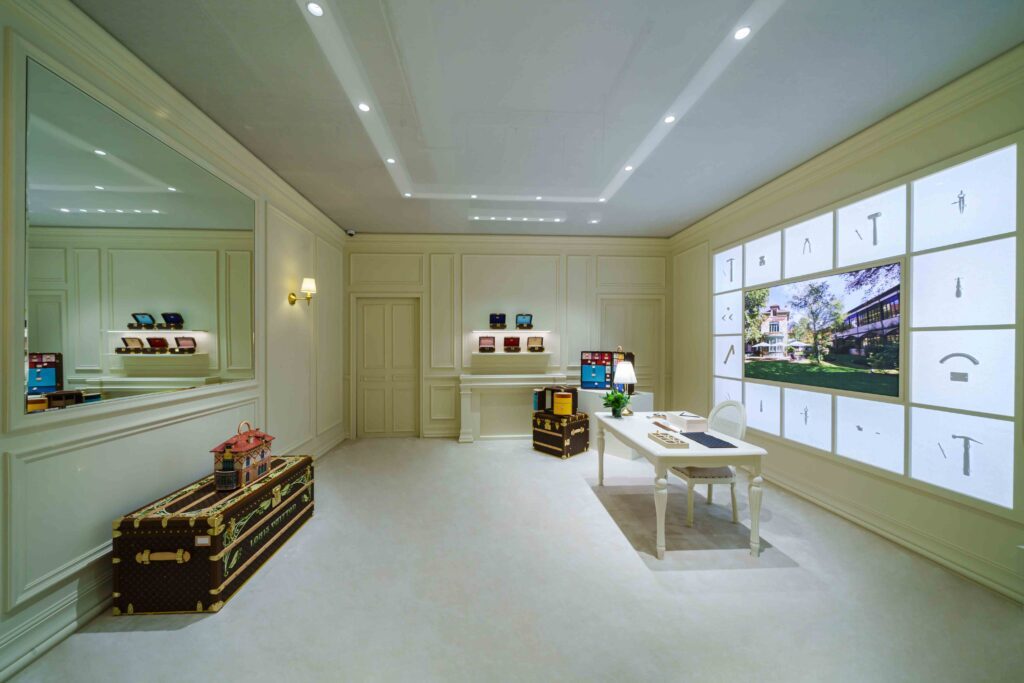 Inside, across two floors, visitors will discover a labyrinth of dreamlike rooms inspired by unique places around the world, acting as a backdrop to Louis Vuitton's Objets Nomades and Hard-Sided Collections.
For more than 160 years, creative exchange has taken place in tandem with the heritage and innovation of Louis Vuitton. The ongoing quest for artistic collaborations has expanded the Maison's universe, enhancing the collections with imagination and surprising expression. Today, these can be seen through various creations, some of which have never been seen in Hong Kong before, such as the Yayoi Kusama Hard-Sided Collection, Baby Wardrobe trunk and the Cabinet of Curiosities by Marc Newson. Three unique hand-painted trunks will also be showcased for this special event – a "Vivienne Around the World in 80 Days" tower, inspired by the future, LV Wonderland trunks, and the Doodle dream white Taigarama trunk, inspired by Hong Kong's signature "Red, White, blue" colours.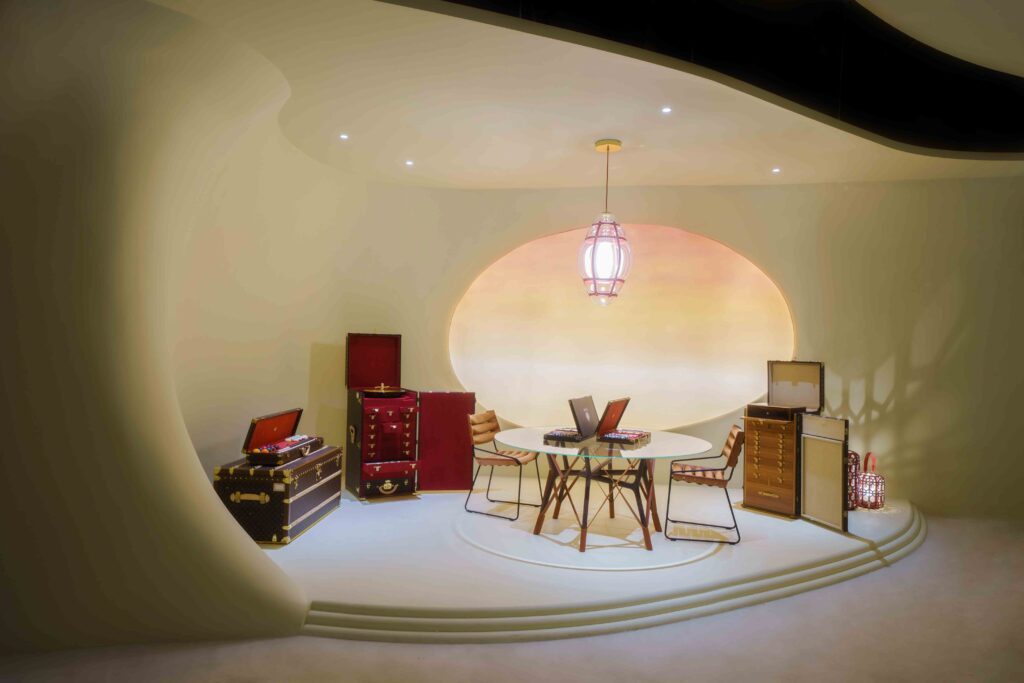 For Louis Vuitton, dreams and travel mean transcending the physical exploration of a destination to embrace inner journeys and give way to introspection, and so this immersive journey presents highly original interpretations in constant dialogue with the Maison. Visitors will also be shown a demonstration from the Maison's artisans of the dream of trunkmaking.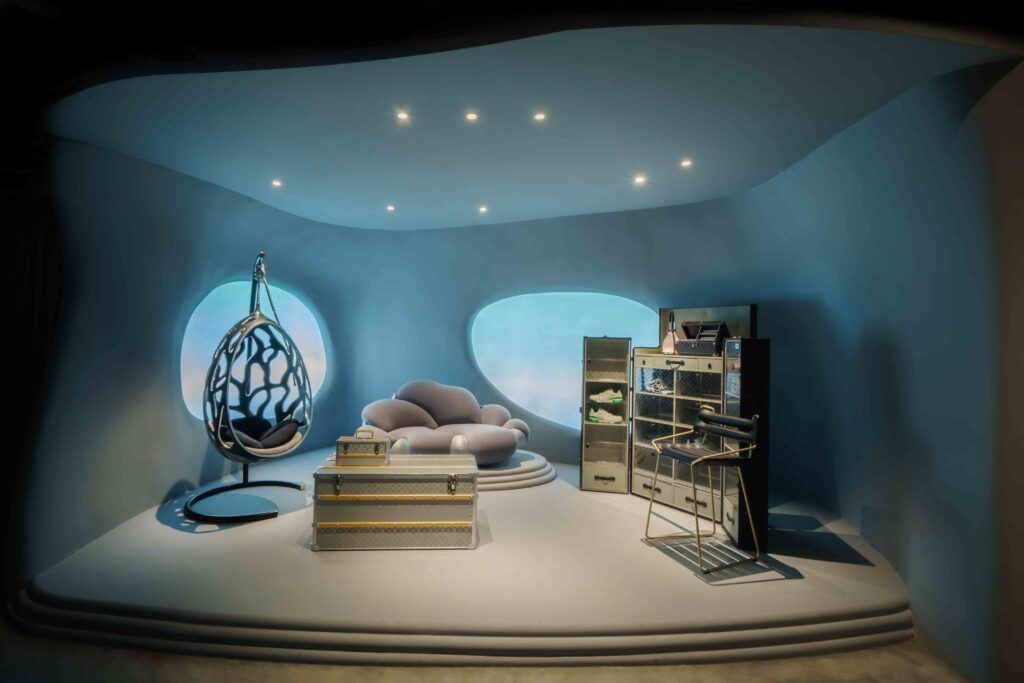 Louis Vuitton's Dreamworld is a continuation of an enduring quest and perennial voyage towards imagination, freedom and discovery, and one that resonates with our inner child where everything is incredible but attainable, intangible but within our grasp, and whimsical yet aspirational. It is the Louis Vuitton Dream.