LOVE BY THE MOON's Birth Flower Collection Unveils at The New K11 MUSEA Pop-Up Store Rekindling the Magic of Blooms in July
In a bygone age, when our lives were untouched by telephones and computers, flowers whispered their secrets in the most beautiful language known to humankind. Each bloom held the power to express love, joy, and the tenderest of sentiments, weaving a tapestry of stories that connected hearts and souls. LOVE BY THE MOON seeks to transport us back to this era of simplicity and pure expression with their latest collection — The Birth Flower Collection, as the independent label celebrates the opening of the K11 MUSEA pop-up store, marking a new chapter in their enchanting journey.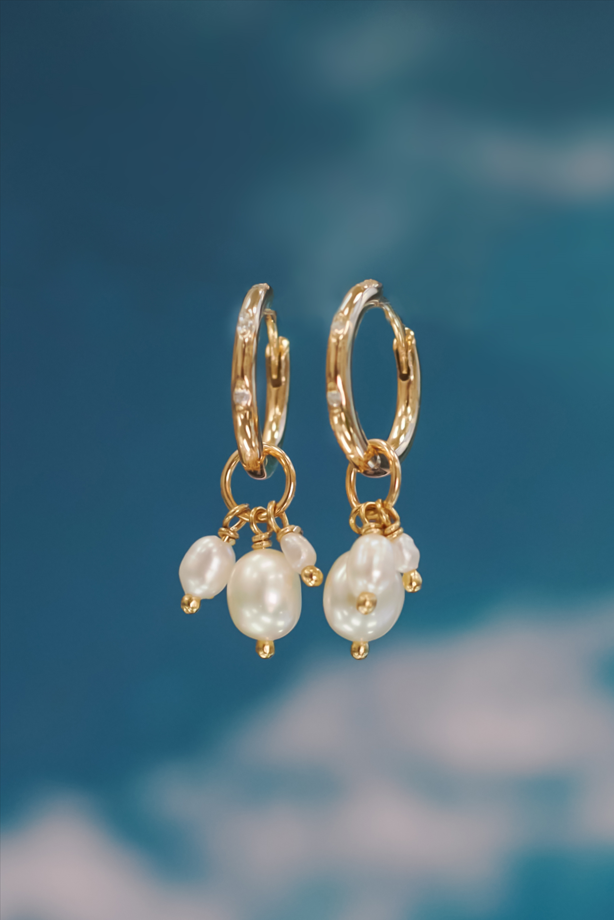 Embracing the Meanings of Flowers
The Birth Flower Collection is the "magical integration" of the enchanting beauty of birth flowers and meaningful gemstones. Each piece in the collection captures the essence of a birth flower and reflects the qualities and characters of those born in a specific month, just like the cherished birthstones of ancient times. A dear friend carefully chooses a piece adorned with the birth flower of her closest companion, sending her warm wishes, and celebrating their treasured friendship. A devoted boyfriend, seeking to express his love, selects a beautiful gemstone piece that captures the essence of his beloved's birth month. And a loving mother gifts her daughter a piece of jewelry that symbolizes her unique story and the beauty blossoming in her life, wishing to remind her of their eternal bond. Friends, lovers, and families will find the perfect way to express love and blessings, creating loving memories that last a lifetime with LOVE BY THE MOON new collection, launching in July.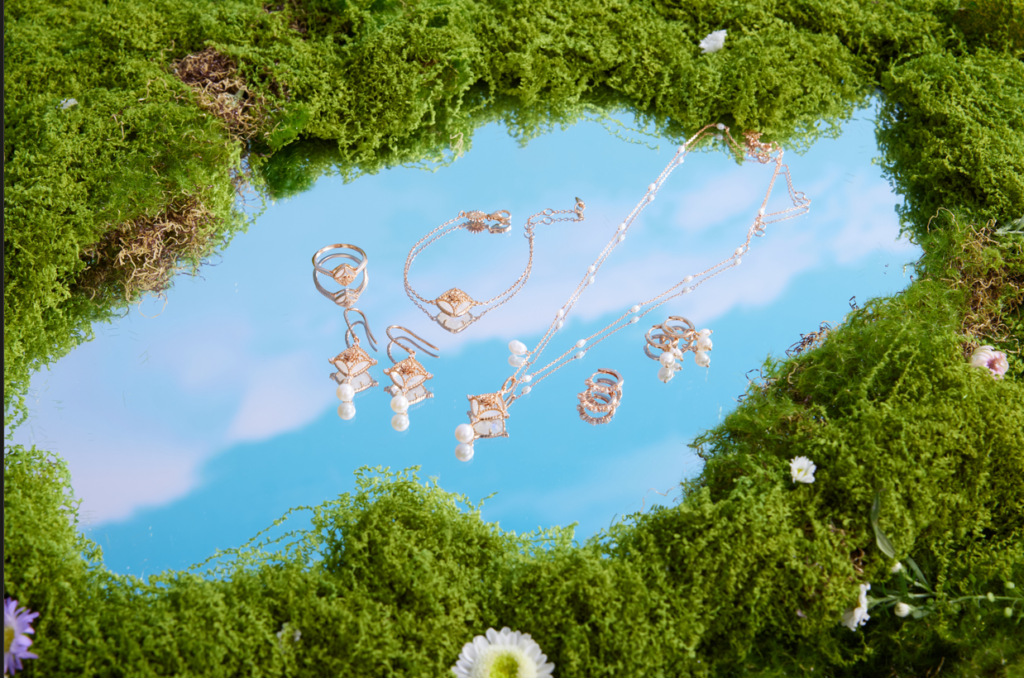 Celebrating July Births with Enchanting Water Lily
The July birth flower, water lily, represents purity, majesty, and rebirth. Its ethereal beauty symbolizes artistic sensitivity and balance, which inspired Claude Monet to create his famous paintings. The water lily series combines freshwater pearls and iridescent moonstones to create timeless elegance. The unique cushion cut of the moonstones highlights the flower's exquisite silhouette, while the gemstones impart positivity, new beginnings, and emotional balance to the wearer. This harmonious fusion embodies everlasting grace and love, enchanting with elegance and whispered poetry.
This collection features enchanting earrings, a harmonious pendant, an elegant bracelet, and a ring. Further elevate your style with sophisticated freshwater pearl pieces, including versatile huggie hoop earrings and a stunning necklace. These timeless jewelry pieces showcase the tranquility and femininity of both gemstones and capture the essence of water lilies to celebrate July births and create lasting memories.
Store address:
LOVE BY THE MOON
LA201A, 2/F, K11 MUSEA, 18 Salisbury Road, Tsim Sha Tsui, Hong Kong
Date: June 17, 2023 – November 30, 2023
Opening Hours: Mon-Sun 11 am-9 pm