5 May 2022 By AWAY IN STYLE
LucAle Reopens with a Daring Menu of Elevated Italian Dishes
Acclaimed Italian restaurant LucAle reopens with a revitalised menu of showstopping dishes.
Chef Alessandro Angelini and Luca De Berardinis have created a captivating menu of elevated Italian classics, with all sections of the menu welcoming a fresh injection of culinary flare in celebration of LucAle's reopening.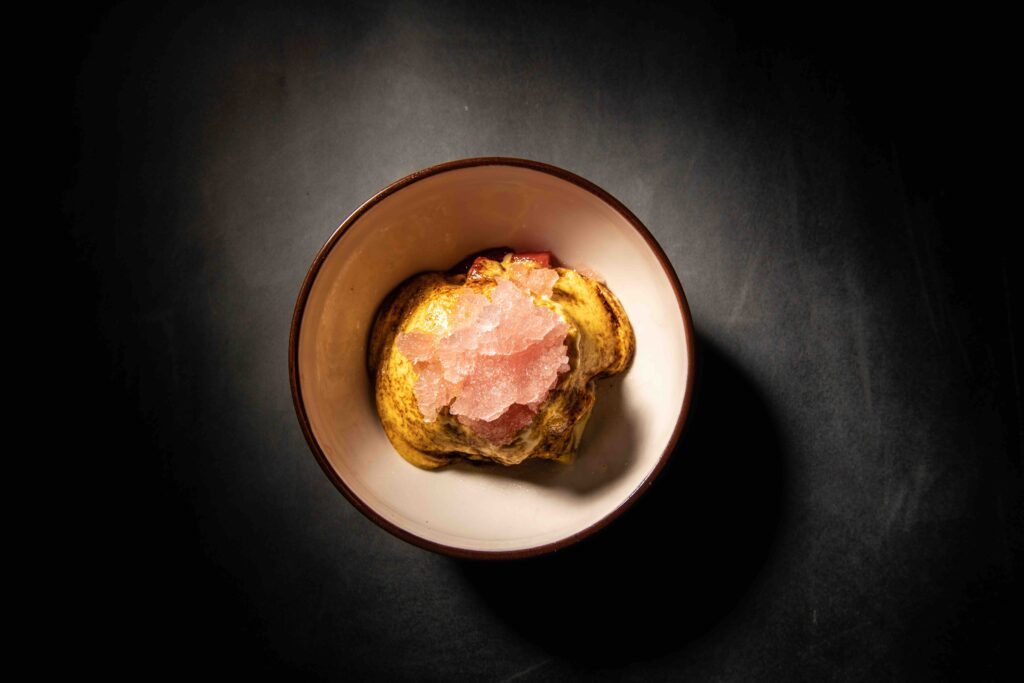 Beginning with antipasti, the Vitello Tonnato (HK$198) is presented in a contemporary, deconstructed style, yet has all of the flavour of the traditional dish, with some slow cooked cubes of tender veal served alongside lime avocado, lemon gel and a foaming tuna sauce dusted with dehydrated capers. The Octopus Salad (HK$198) with dried tomatoes, black olives and grapefruit is bright on the palate and the eye.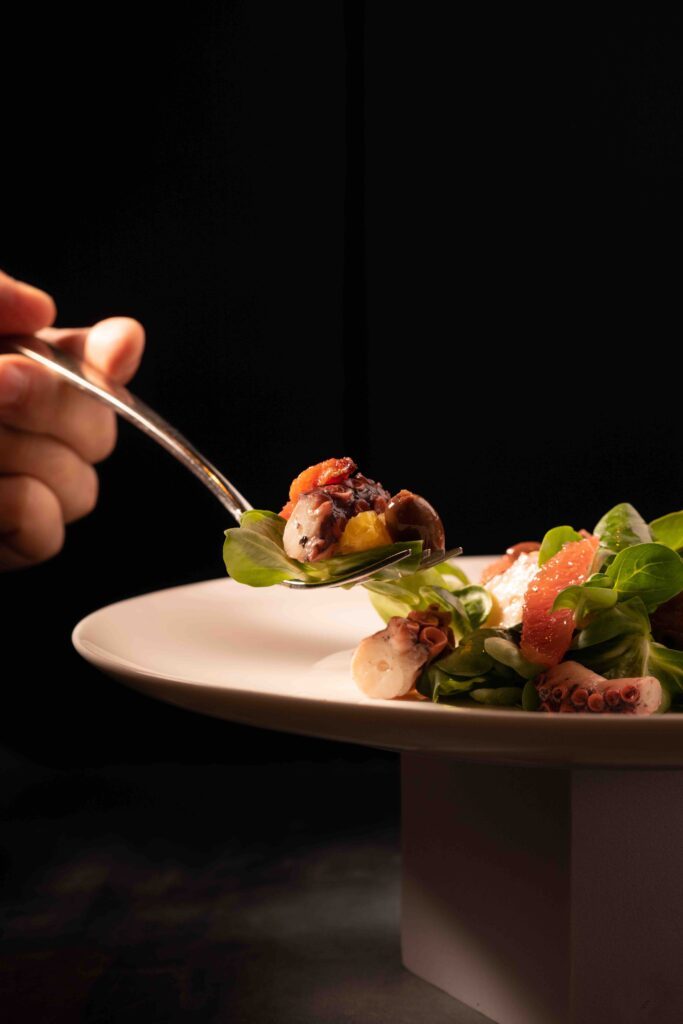 LucAle's world famous pasta section welcomes three newcomers in the form of a perfectly formed Fagottini (HK$298) filled with juicy shrimp, plump Boston lobster, black truffle and asparagus, and a new Tomato Gratin Ravioli (HK$208) that celebrates the famed flavours of Italy. Fagottini, meaning 'little bundles' are close relatives of stuffed pastas such as ravioli and tortellini and closely resembles a classic Chinese wonton – a thoughtful tribute to LucAle's Hong Kong home.  Each pasta parcel is stuffed with roasted tomato gratin and served with fresh mozzarella and broccolini. The Broken Pasta 'Risotto' (HK$228) introduces a lesser-known Italian pantry meal to the menu. Traditionally, leftover dried pasta is broken into small pieces and cooked, risotto-style in stock in a wide pan, on a low heat. In this case, a briny clam and vegetable reduction, coloured with prized zucchini flowers, is used to cook perfectly chewy morsels of pasta – a luxurious take on upcycling.
Slow Cooked Suckling Pig (HK$278) with beetroot is served with an umami-rich Asian arrabiata sauce whilst the jaw dropping Skate Wing (HK$578) with a caper and onion sauce is a perfect fish dish for sharing.
No meal at LucAle is complete without a dolce and the new Liquorice Crème Brulée (HK$98) with cherries and mint ice cream will not disappoint. Also available is a Panna Cotta (HK$98) with refreshing cucumber and celery granita which is topped with citrus and white chocolate popcorn.
LucAle is open for dinner from 21 April. Brunch is served on weekends and public holidays.