Lush – Rebranding Blackness Campaign
There are about 8% of non-native Chinese in Hong Kong contributing about 584,000 population, with over 6,000 Africans living in the city. Africa and Africans have been unfortunately painted in a negative light in Asia as a whole. To eradicate the stereotypes, Lush collaborates with the Hong Kong Africa Center to raise public awareness and rebrand blackness in the society. For us, this means helping people create positive associations with Africa and black people as a whole.
"In a racist society, it is not enough to be non-racist, we must be anti-racist."   Angela Y. Davis
Anti-black racism and colourism are not only problems for black people in Hong Kong, but also a structural problem. A society free of any form of oppression is more desirable for all members of society. Founded in 2019, the Hong Kong Africa Center is a platform and creative hub that fosters value-creating interactions between African and non-African communities in Asia. They have been working to create a world where Africa and Africans have an equal footing. They strive to raise black consciousness – bringing people's attention to the greatness that has always been presented amongst African ideologies and thought through reading, discussion and other forms of sharing. All of these are done in an attempt to connect communities – whether they are African or non-African – solidarity is a step towards the eradication of oppressive systems.
"One program we are doing which is very ambitious is introducing African literature into Hong Kong schools… I always tell people that we are not interested in manipulating the hearts – we want their brains. So they are reading these books, and they realise that the books are so relevant to their lives." – Innocent Mutanga, Founder of the Africa Center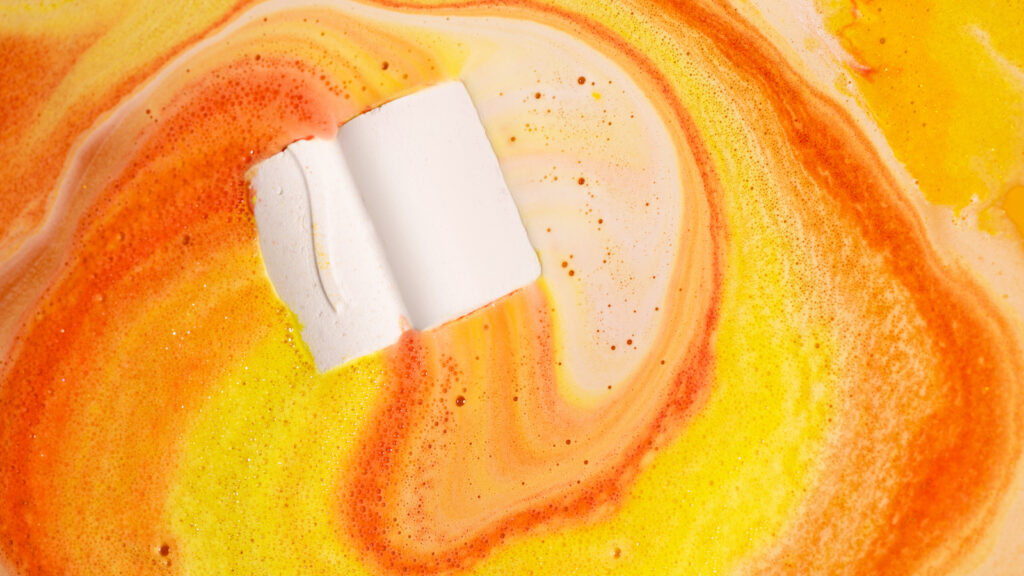 From now, Lush specially launches a limited edition product ─ Knowledge Bath Bomb (HKD 90) to fundraise for the Hong Kong Africa Center.  The book shape of this bath bomb represents the rich African's historical stories, it will leave a trail of shimmering gold and warm pink hues in the bath, emitting floral notes and sweet vanilla. 100% of proceeds from this bath bomb will go to Africa Center Hong Kong, to support their work to address biased stereotypes, promote African literatures, and carry out community engagement project.