Lush With the launch of Bring it Back recycling scheme
Lush always has a long term vision when it comes to the packaging at Lush. Our goal is to change the mindset away from packaging as worthless and disposable, towards it being something of value, to reuse as much as possible. From 7th February 2022, Lush Hong Kong and Macau have launched Bring it Back Recycling scheme. It is a fresh new packaging returns scheme enabling customers to bring back any qualified and clean Lush plastic packaging to their local Lush shop to be recycled. For each plastic Lush item returned, customers will receive an HKD 5 or MOP 5 deposit to spend on full-price products in their Lush basket that day. This scheme will join Lush's pre-existing fresh face mask scheme allowing customers to bring back five items of Lush plastic packaging in exchange for a fresh mask.
"We are the difference in the cosmetic industry, we have the ideas and the passion, it's then about making those ideas a reality by getting everyone to join in. So spread the word, let's put some positivity into plastic, after all it's not plastic that's the baddy, we're the baddies when we don't reduce, reuse and recycle it! Don't be a baddy, be a Lushie and claim your $5 deposit!"
Lush co-founder and product inventor – Rowena Bird
When Lush's earth care team learnt that even with all the domestic recycling programmes across many countries, only around 9-20% of plastics are recycled. However, Lush wants to take even more ownership of their plastic packaging and ensure their bottles, pots and tubs are given the new life they should have.
To further promote the habit of recycling plastic, Lush is now corporating with V Cycle, a local recycler, for this Bring It Back recycling scheme. The returned packaging will be then sent to the recycling factory in Fanling, where the packaging is processed into the raw material. It gives a new life to the packaging and sustainably disposes of them.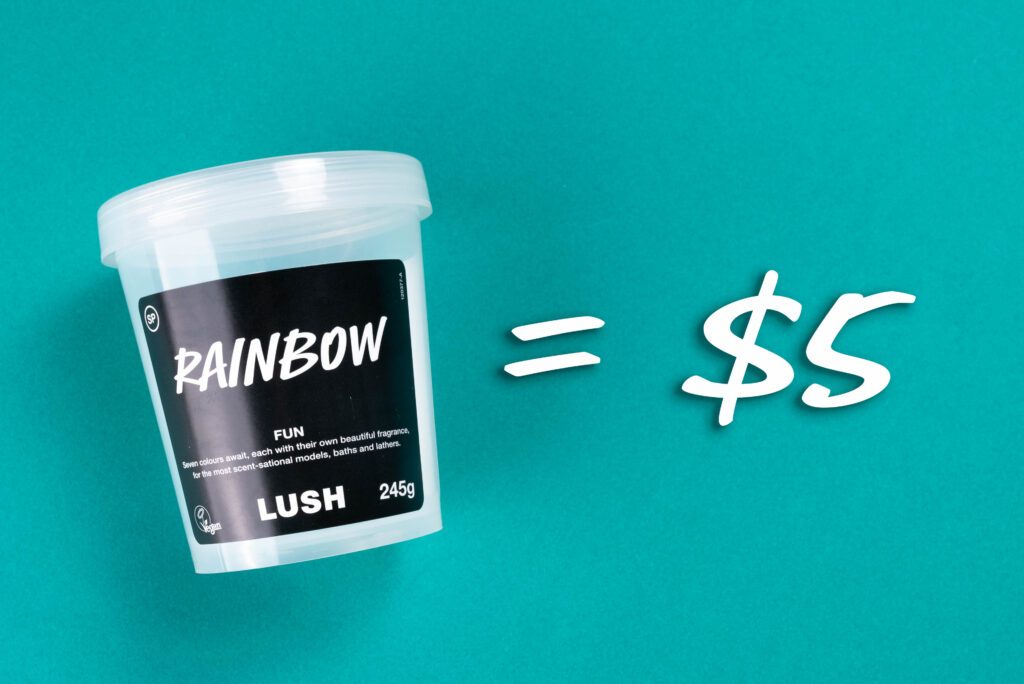 Before joining this recycling scheme, customers need to check whether the packaging is eligible. Please be reminded that paper boxes, lipstick and mascara containers, and any non-Lush packaging of any materials are excluded from this scheme. Though non-plastic Lush packaging (metal containers, glass containers) and sample containers are excluded from the scheme, you are welcome to bring them to Lush for recycling!
Click here to learn more about our Bring it Back recycling scheme