Maison Margiela Fragrances Emerges at K11 MUSEA Hong Kong
Venture into a realm of cutting-edge multi-sensory experiences at Maison Margiela's latest fragrance store in Hong Kong, opening on 16th June 2023. Nestled within the prestigious K11 MUSEA, this exceptional space epitomizes the brand's dedication to transcending the boundaries of traditional fragrance, inviting visitors to embark on an immersive odyssey through the captivating and sensorial world of Maison Margiela. The store's design, embodying the brand's trademark minimalist aesthetics, reflects a harmonious marriage of art and style, featuring a striking combination of monochromatic layers and contrasting textures. These evocative scents transport the wearer through time and space, awakening memories that resonate with our shared human experiences and personal histories. The alluring scents filling the air immerse visitors in an innovative multi-sensory experience that challenges traditional notions of fragrance, while animation windows accentuate the brand's creative expression through striking and imaginative staging decoration.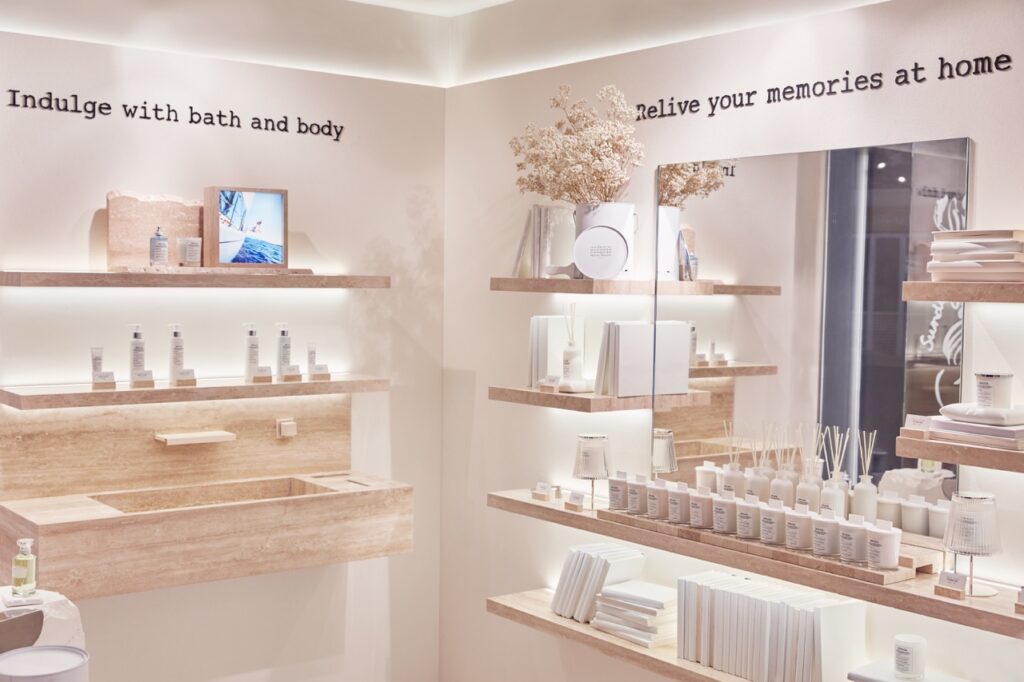 @maisonmargielafragrances
#MaisonMargielaFragrancesHK #SmellsLikeMemories #ReplicaHK #K11Musea
A Tailored Encounter: Customization and Curated Gifts at Maison Margiela K11 MUSEA Store
To celebrate the opening at K11 MUSEA, customers will be treated to a limited-edition collaboration gift set. The curated gift set featuring Olga Prader's "Love Paint-pot", an artistic paintbrush, tote bag and greeting cards, exclusively available from 16th – 30th June 2023.
Additionally, enjoy the Replica Mini Discovery Set, a limited-edition gift set featuring four signature scents inspired by precious moments of the past. The set includes Lazy Sunday Morning, Jazz Club, By the Fireplace and Autumn Vibes, presented in a beautiful package exclusively available at the K11 MUSEA store from 16th June to 15th July 2023.
Delve into the world of bespoke personalization with your 100ml fragrance purchase. Customize your couture pouch with a picture of your choice and add a meaningful touch to the fragrance label with a name, phrase, or special characters that hold significance to you. This one-of-a-kind customization service allows you to explore Maison Margiela's exquisite range of scents while creating a truly memorable and personalized keepsake.
*Premium gifts are available on a first-come, first-served basis while supplies last. Please contact our staff for details.
Maison Margiela Fragrances K11 Musea store
Address: Shop No. B121 on Basement 1 of K11 MUSEA, Victoria Dockside, 18 Salisbury Road, Tsim Sha Tsui
Whatsapp: +852 9139 5032
A Multi-Sensory Experience
Embrace the serene, sunlit and Lazy Sunday Morning
Maison Margiela's First Fragrance (untitled)