29 Apr 2023 By AWAY IN STYLE
Make Up For Ever New Step 1 UV Protector SPF5+ / PA +++
AT MAKE UP FOR EVER, WE BELIEVE THAT THE FIRST STEP
TO A PERFECT COMPLEXION IS A GREAT PRIMER.
TO OFFER EVERYONE AN IDEAL AND CUSTOMIZED ROUTINE,
WE HAVE CO-CREATED WITH OUR PROS THE STEP1 PRIMERS,
AN INCLUSIVE RANGE OF LONG-LASTING PRIMERS.
TODAY WE INTRODUCE YOU
TO THE LATEST NOVELTY OF THIS RANGE:
UV PROTECTOR WITH SPF 50+ AND PA+++ PROTECTION.
ITS UNIQUE* LIGHTWEIGHT TEXTURE PROVIDES SUN PROTECTION,
24-HOUR RADIANCE**
AND 8-HOUR HYDRATION*** AT THE SAME TIME.
ITS FORMULA IS CHARGED WITH CAREFULLY SELECTED
CORRECTIVE PEARLS THAT IMMEDIATELY
CORRECT THE SKIN COLOR,
BRINGINGA TRANSLUCENT YET GLOWY PERFECTING FINISH.
GET READY FOR THE LIGHT.
WE'VE GOT YOUR BACK.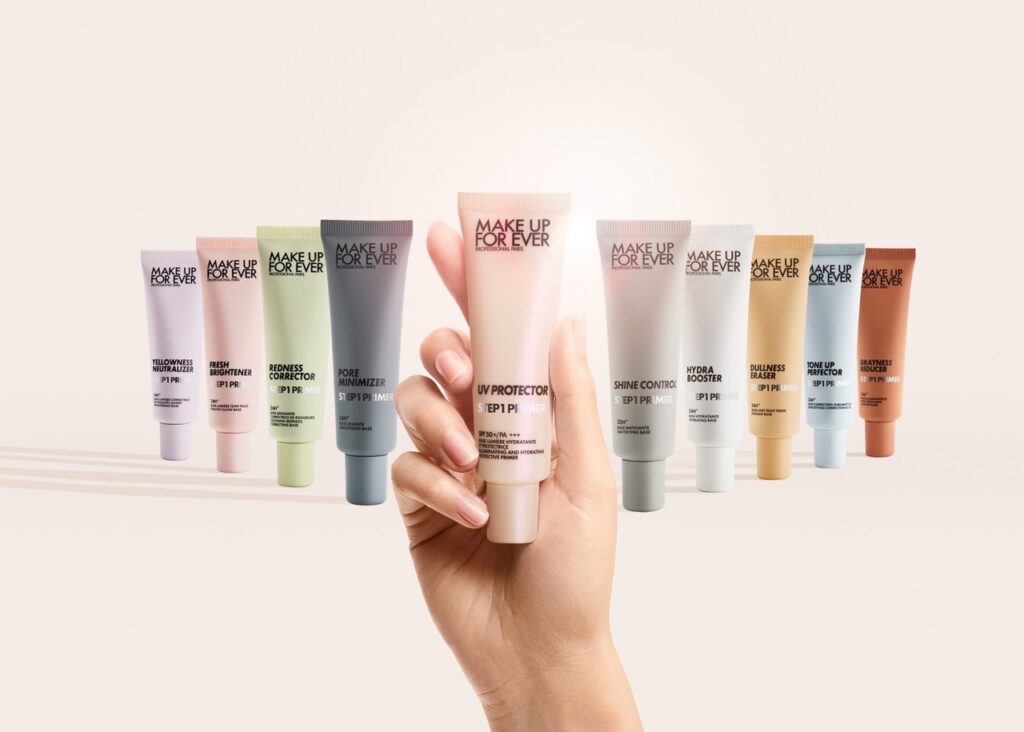 *AT MAKE UP FOR EVER
**INSTRUMENTAL TEST ON 26 SUBJECTS
***INSTRUMENTAL TEST ON 10 SUBJECTS
HIGH PROTECTION SPF 50+ / PA+++
STEP 1 UV PROTECTOR HK$390 / 30ML
MAKE UP FOR EVER ONLINE STORE:https://bit.ly/3iRgWYJ