20 Sep 2022 By AWAY IN STYLE
MALDIVES' LEADING RESTAURANT ARAGU AT VELAA PRIVATE ISLAND
THIS NOVEMBER, MALDIVES' LEADING RESTAURANT ARAGU AT VELAA PRIVATE ISLAND TO KICK OFF A SERIES OF CULINARY CROSSOVERS WITH ASIA'S FINEST CHEFS
Chefs Maxime Gilbert of Two MICHELIN-starred Ecriture (Hong Kong), Jordy Navarra of Toyo Eatery (Manila, Philippines) and Natsuko Shoji of Eté (Tokyo, Japan) will bring their world-class cuisines to Aragu for exclusive pop-ups throughout November
Hong Kong>> Meaning 'essence' in local Dhivehi, Aragu at Velaa Private Island Maldives presents a contemporary dining experience that fuses European cooking techniques, influences from the surrounding region including the chef's native Sri Lanka, and a commitment to sustainability. It is no secret that, despite being among the most secluded and luxurious island resorts in the Maldives, Velaa Private Island Maldives boasts the distinctive allure of world-class cuisine.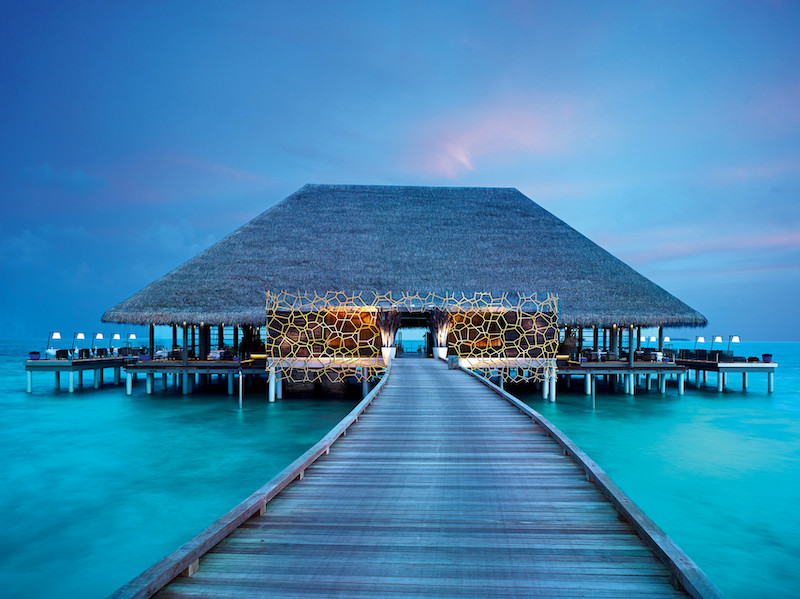 This November, Aragu at Velaa Private Island Maldives will play host to an array of award- winning culinary talents flying in from around the world, who will each collaborate with Chef Gaushan De Silva for a two-day-long pop-up in paradise. Invited to participate in an exclusive culinary exchange with Chef Gaushan, guest chefs will include Maxime Gilbert of Two
MICHELIN-starred Écriture in Hong Kong on 9th & 11th November, Jordy Navarra of Toyo Eatery in Manila, Philippines (no.94 Asia's 50 Best Restaurants 2022, Top 22 Best Filipino Restaurants Tatler Dining Guide 2022) on 16th & 18th November, and Asia's Best Female Chef 2022 Natsuko Shoji of Eté in Tokyo, Japan (no. 42 Asia's 50 Best Restaurants 2022) on 27th & 29th November. All of the special guest chef 7-course dinners will be priced at USD395++ per guest, excluding beverage pairing.
About MAXIME GILBERT | ÉCRITURE
Growing up in France, Maxime Gilbert always aspired to be a chef. Following stages at restaurants in France and Scotland, including the chef Gregory Coutanceau in La Rochelle, he began his career at the Sofitel Philadelphia in the USA, before joining the team at the three Michelin star, Meurice Paris. Over the course of five years he worked his way from commis chef to sous chef. Following a stint at Two Michelin-starred La Reserve de Beaulieu on France's Cote d'Azur, Maxime went to work with Alleno at La Grande Francaise by Yannick Alleno at the Hotel Royal Mansour in Marrakesh, Morocco. Alleno saw talent in Maxime and entrusted him to help open STAY by Yannick Alleno at the Shangri-La Beijing in 2011. From 2013 until he started work on ÉCRITURE in September 2016, Maxime was Chef de Cuisine at Two Michelin- starred Amber restaurant at the Landmark Mandarin Oriental. From his experience and mentorship with Alleno, Maxime has come to understand the evolution of the seasons and the importance of establishing his own unique identity as a chef.
About JORDY NAVARRA | TOYO EATERY
Drawing inspiration from Philippine ingredients, flavours and techniques, Jordy Navarra is set on reassessing, rediscovering, and finding a deeper understanding of Filipino culture through food. He creates the ultimate dining experience at Toyo Eatery, a Manila-based restaurant he is the chef and owner of.
Prior to putting Manila on the culinary map with Toyo Eatery, Jordy worked at the legendary three-Michelin starred restaurant The Fat Duck, under Heston Blumenthal. His refined techniques, attention to detail and understanding of what it takes to be at the top level are just a few of the many skills he acquired there. He then worked at Bo Innovation in Hong Kong where his horizons were broadened with Asian flavors presented in unusual and forward-thinking styles. Filipino by birth, Chef Jordy has the desire and drive to take his country's food to the next level. He opened his first restaurant Black Sheep in Manila, subsequently named one of the '15 best restaurants of 2015' by CNN. He served refined Filipino food where his techniques, creativity and inspiration all stemmed from his experience and culture.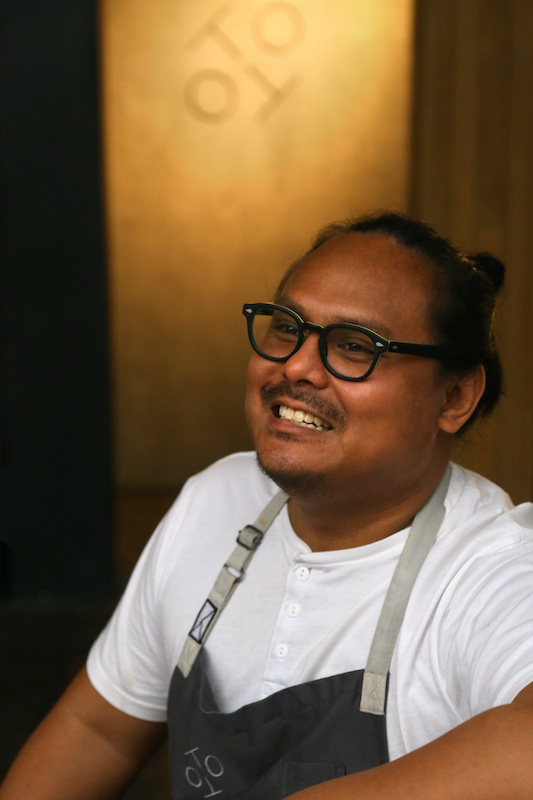 About NATSUKO SHOJI | ETÉ
Chef Natsuko Shoji first caught the culinary world's attention with her stunning fruit-topped cakes under the brand Fleurs d' été. While almost impossible to reserve a cake, those who are successful will join the fortunate few with a ticket to dine at restaurant été. Limited to one group of up to 4 guests each day, the restaurant located on the first floor of an undisclosed apartment building serves up delicious cuisine befitting what the chef refers to as her "treasured guests".
While still a high school student, Shoji joined fine French dining Le Jeu de l'Assiette to train as a pastry chef. She was then invited invited to help with the opening of now world-famous Florilege, owned by Yasuhiro Kawate. She was patissier and then sous chef before deciding to work at a hotel to learn guest relations and top-class hospitality. Shoji later worked as a caterer, sweets maker and private party chef before going independent in 2014 as owner/chef of été. Her cakes were an instant success and one year later she opened her restaurant.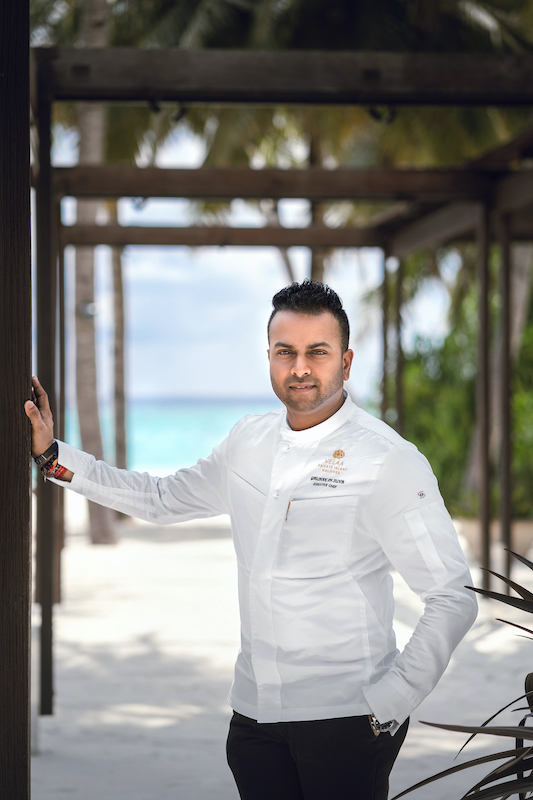 Aragu Awards & Accolades
With De Silva at the head of the kitchen, Aragu went from strength to strength, being the only restaurant in Maldives to be voted into Asia's 50 Best Restaurants Top 100 in 2021 and receiving other key accolades such as Best Signature Restaurant in the World 2019 by Paradise Magazine, Top 12 Best Luxury Restaurants in Maldives 2020 by Lifestyle Luxury Awards, World's BestCulinary Excellence 2021 by Boutique Hotel Awards, and its inauguration into La Liste Awards 2022.