Man Ho Chinese Restaurant Unveils Delicate Mooncakes and Poon Choi for Mid-Autumn Festival
Gather with your family under the full moon and revel in the festivities of the Mid-Autumn Festival with delicacies presented by the Michelin-starred Man Ho Chinese Restaurant at JW Marriott Hotel Hong Kong. A refined selection of exquisite mooncakes and the sumptuous takeaway Poon Choi are perfect for celebrating with loved ones.
Exquisite Mooncake Gift Boxes
Embrace the tradition of the Mid-Autumn Festival with delicate mooncakes. This year Man Ho Chinese Restaurant introduces five mooncake flavours with classic and new options for gourmands to choose from. The mooncakes are individually packed and elegantly presented in a champagne gold and silver gift box, making them the ideal gift to express your gratitude to family, friends and business partners.
Led by Executive Chinese Chef Jayson Tang, the culinary team of Man Ho Chinese Restaurant handpicks premium ingredients to ensure top quality. Connoisseurs for traditional mooncake flavours will be pampered with the taste of White Lotus Seed Paste Mooncakes with Ginger and Double Egg Yolks (HK$498 for 4 pieces per box). The fragrant ginger juice blends into the velvety lotus seed paste, pairing well with the indulgent egg yolks. Inspired by the tradition of family reunions and sharing joy, the 8″ Royal Supreme Mooncake with White Lotus Seed Paste, Ginger and 8 Egg Yolks (HK$888 per piece) is a decadent treat for 6 to 10 people to share. The sought-after Mini Egg Custard Mooncakes (HK$488 for 6 pieces per box) with a luscious filling of sweet and rich egg custard, are baked to perfection using an authentic recipe. Debuted for the first time last year, the nourishing Mini Mooncakes with Red Dates and Rose (HK$488 for 6 pieces per box) returns by popular demand. The natural sweetness of the red dates complements the floral scent of the rose. Newly launched this year, Mini Mooncakes with Dried Tangerine Peel and Red Bean (HK$488 for 6 pieces per box) will delight diners with enticing aromas and lingering flavours from the perfect match between the smooth red bean paste and zesty aged tangerine peel.
The mooncakes are available for pick-up at Man Ho Chinese Restaurant from 11 to 28 September 2023 (both dates inclusive). Order now at JW eShop to enjoy early bird offers:
Now – 31 July 2023 | 30% discount
1 – 31 August 2023 | 20% discount
1 – 28 September 2023 | 10% discount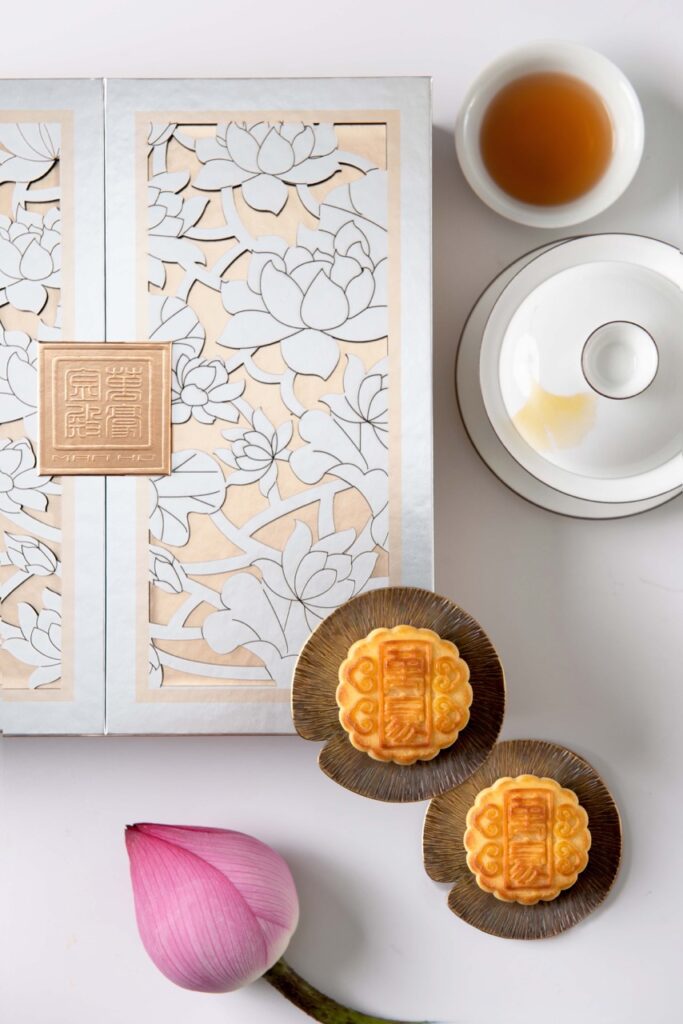 Sumptuous Takeaway Poon Choi
Savour a decadent Mid-Autumn family meal at home with a scrumptious takeaway Poon Choi meticulously curated by the culinary team of Man Ho Chinese Restaurant.
The reusable cast iron pot is layered with a total of 18 lavish ingredients, including Australian sea cucumber, 33-head South African dried abalone, black sea moss, goose web, shitake mushrooms, whole dried scallops, tea-smoked local Ping Yuen chicken, roasted goose, tiger prawns with shrimp roe, bean curd sheet roll with mud carp fish, pork tendon, bamboo fungus, fish maw, pomelo peel, radishes, layered bean curd sheet rolls, Chinese cabbage and shrimp mousse stuffed in morel mushrooms. The Poon Choi comes with a rich and umami homemade braised abalone sauce.
The takeaway Poon Choi can now be ordered online at JW eShop and is available for delivery from 4 to 28 September 2023. It serves six to eight persons and is priced at HK$988 per person (six persons up) with complimentary delivery to one single address*. Each subsequent portion from the 7th person onward is priced at HK$888 per person.
*Delivery charges may apply to remote areas. Please call the restaurant to check.
For enquiries, please call +852.2810.8366 or email jwmarriott.hk@marriotthotels.com.