Man Ho Chinese Restaurant Welcome The Year Of The Tiger
Usher in the Year of the Tiger and reconnect with your family and friends at JW Marriott Hotel Hong Kong, where Michelin-starred Man Ho Chinese Restaurant will present a series of delectable seasonal specials for the festivities. This is also the time for you to spread good fortune to your loved ones and business partners with Man Ho's signature Chinese New Year Puddings, XO sauce and other heartfelt gifts.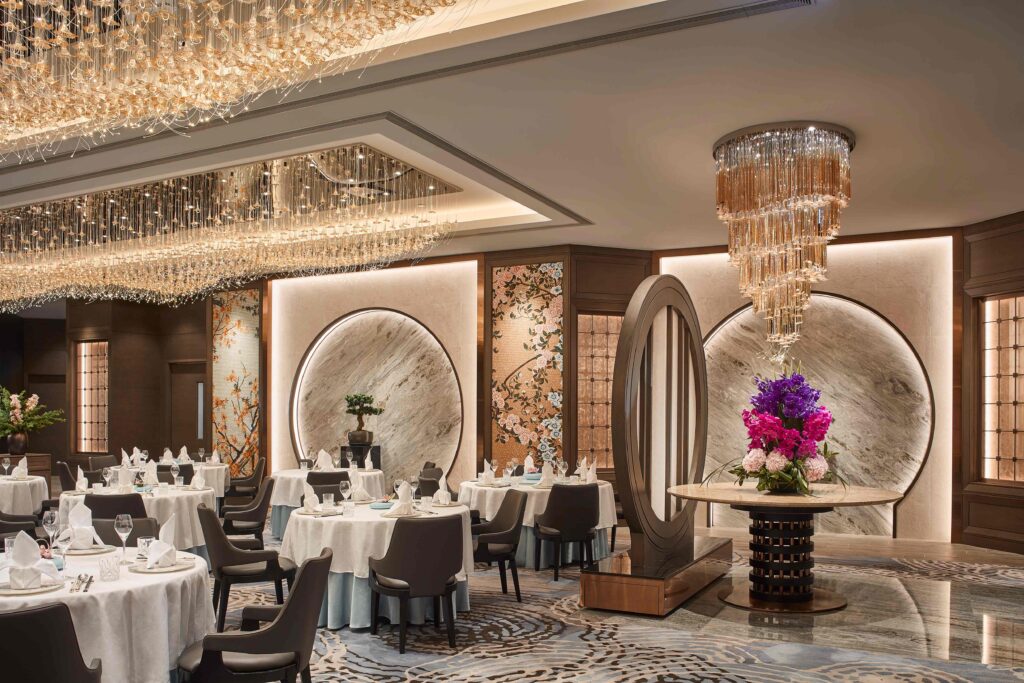 Celebratory A La Carte Creations
Look forward to an impeccable selection of refined à la carte creations just for the Lunar New Year celebrations from 1 to 10 February 2022, available for family reunions or business gatherings. Auspicious specialities are not to be missed for blessings of good luck, such as Yusheng Abalone (symbolising prosperity), braised dried oysters with black moss (representing good wealth and fortune), boiled dried oysters, black moss and pork tongue soup (representing luck) and sautéed shredded mandarin fish with clam mustard sauce and bean sprouts (expressing auspiciousness).
Signature Chinese New Year Puddings
Spread the joy and good fortune to friends and business partners with Man Ho's two signature gourmet puddings, available from 24 to 30 January 2022. Made with premium Chinese red dates and a garnish of coconut milk, the Chinese New Year pudding with gold leaf and mashed red dates (HK$328 net) is a nourishing treat packed with an alluring aroma and the right amount of sweetness. The turnip pudding with preserved meat (HK$348 net) highlights refined ingredients including locally-sourced preserved sausages and Japanese dried scallops, creating a perfect symphony of umami flavours.
Gastronomic Gifts
For those with discerning taste, a new series of enticing merchandise with exquisite packaging is also available as the perfect gift idea, including homemade Man Ho XO sauce (HK$328 net), candied walnuts (HK$138 net) and seaweed cashews (HK$138 net). Prepared with a secret recipe by Chef Jayson Tang, the Executive Chinese Chef of Man Ho Chinese Restaurant, the gourmet XO sauce is freshly made with a plentiful of handpicked ingredients such as dried scallop, Chinese ham, dried shrimp roe, dried shrimp and so on, delivering a rich and unique flavour that honours local culinary culture.
For enquiry and reservation, call +852.2810.8366 or email jwmarriott.hk@marriotthotels.com. Promotional offers, menu items and prices are subject to change without prior notice. Other terms and conditions may apply.