22 Jun 2023 By AWAY IN STYLE
Mangue de Tamil Nadu, the latest addition to Byredo Makeup's limited-edition Flavoured Lip Balms
Building on the success of the launch of its Flavoured Lip Balms in 2022, Byredo is pleased to introduce a new limited-edition flavour for summer 2023.
The limited-edition Mangue de Tamil Nadu is infused with the juicy flavour of sweet Indian mango. The nourishing balm comes housed in a sleek metal case in a new purple colourway.
Featuring a highly-nourishing and clean formula, the special blend is made from 100% natural-origin and vegan ingredients, including castor and jojoba seed oils, shea butter, as well as bran and carnauba waxes.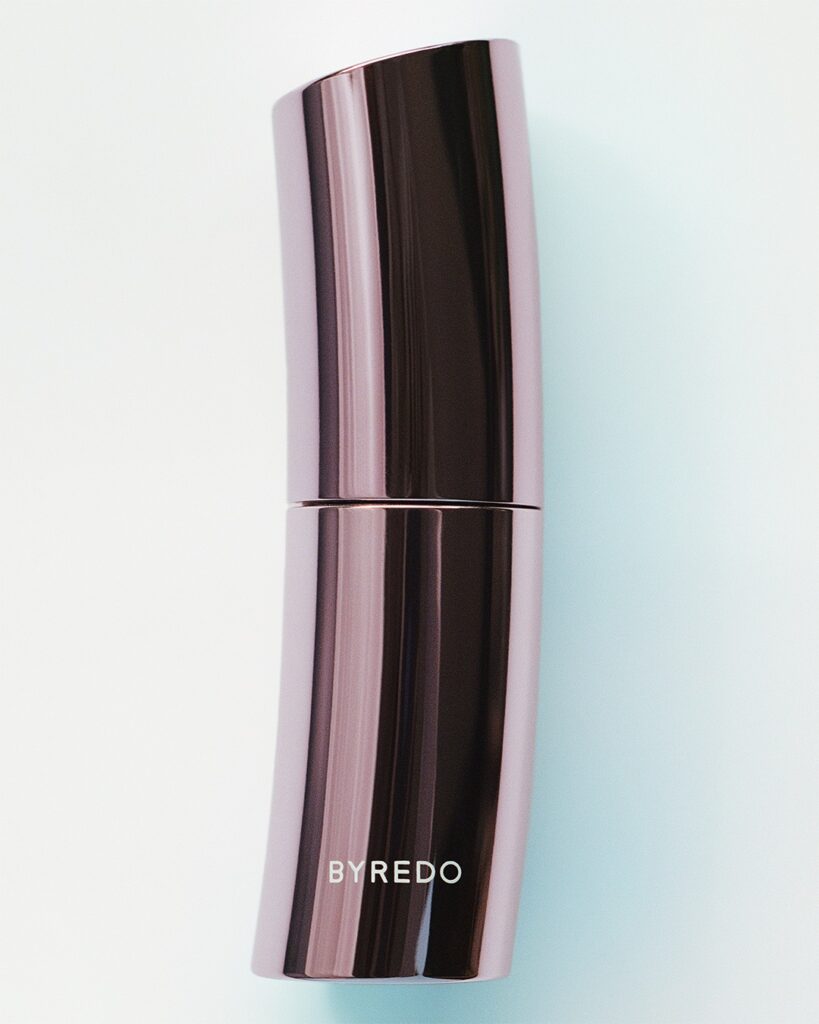 The resulting formula is a luxuriously high-end, nourishing balm that glides on smoothly and imparts a deliciously delicate flavour. With a transparent and semi-matte finish, it perfectly enhances bare lips for go-to lip care during the day or as a nighttime ritual.
The limited-edition Mangue de Tamil Nadu joins the Flavoured Lip Balm family alongside Camomille d'Anjou, a warm blend of chamomile and bergamot; Bergamotte de Bahia, with zingy lime and bergamot; and Thé à la menthe d'Agadir; infused with the minty flavour of Moroccan tea.
Each Flavoured Lip Balm comes housed in Byredo's signature curvilinear anthracite metal casing that seals with a satisfying metal click.