Momo's Kuala Lumpur – A Blink Takeover
MOMO'S KUALA LUMPUR – A BLINK TAKEOVER
THE ORMOND GROUP'S SOCIAL HOT SPOT ANNOUNCES AN EXTENSIVE CALENDAR OF COLLABORATIVE EVENTS
Housed in Kuala Lumpur's eclectic Chow Kit neighbourhood MoMo's is the Ormond Group's vibrant hotel offering known for attracting the young at heart and the lovers of art, culture and creativity. Crowned as a social hotel with major personality, MoMo's hosts some of Kuala Lumpur's hottest  events in town at the MoMo's Playground.
Next month is no exception – when the K-pop phenomenon BLACKPINK reach the Kuala Lumpur leg of their "Born Pink World Tour", MoMo's has pulled out all the stops for Blinks (BLACKPINK fans) to celebrate at MoMo's!
On Friday, get into the spirit at MoMo's with a BLACKPINK & KPop dj set from 7-10PM – where you can expect a full refresher course of all  BLACKPINK's anthems- before Block Party Fridays kicks off with R&B, hip hop and Baile Funk featuring DJ Emir Hermono.
Come Saturday, warm up your vocal cords with a sing-a-long at MoMo-oke, the hotel's infamous karaoke party, and make sure to fuel up before the craziness comes! MoMo's is conveniently located next to The Chow Kit Monorail station, which is the quickest and cheapest way to get to Bukit Jalil Stadium (the concert venue).
Close the weekend off on a high at the BLINKS Boozy Brunchwith an extensive selection of comfort food – from juicy burgers, classic hot dogs, chicken wings, pastas and more paired with milkshakes and cocktails like the MoMojito and Caiprinha. Concert goers can present their concert tickets for a special discount at brunch as they wind down and relive their favourite moments from the night before.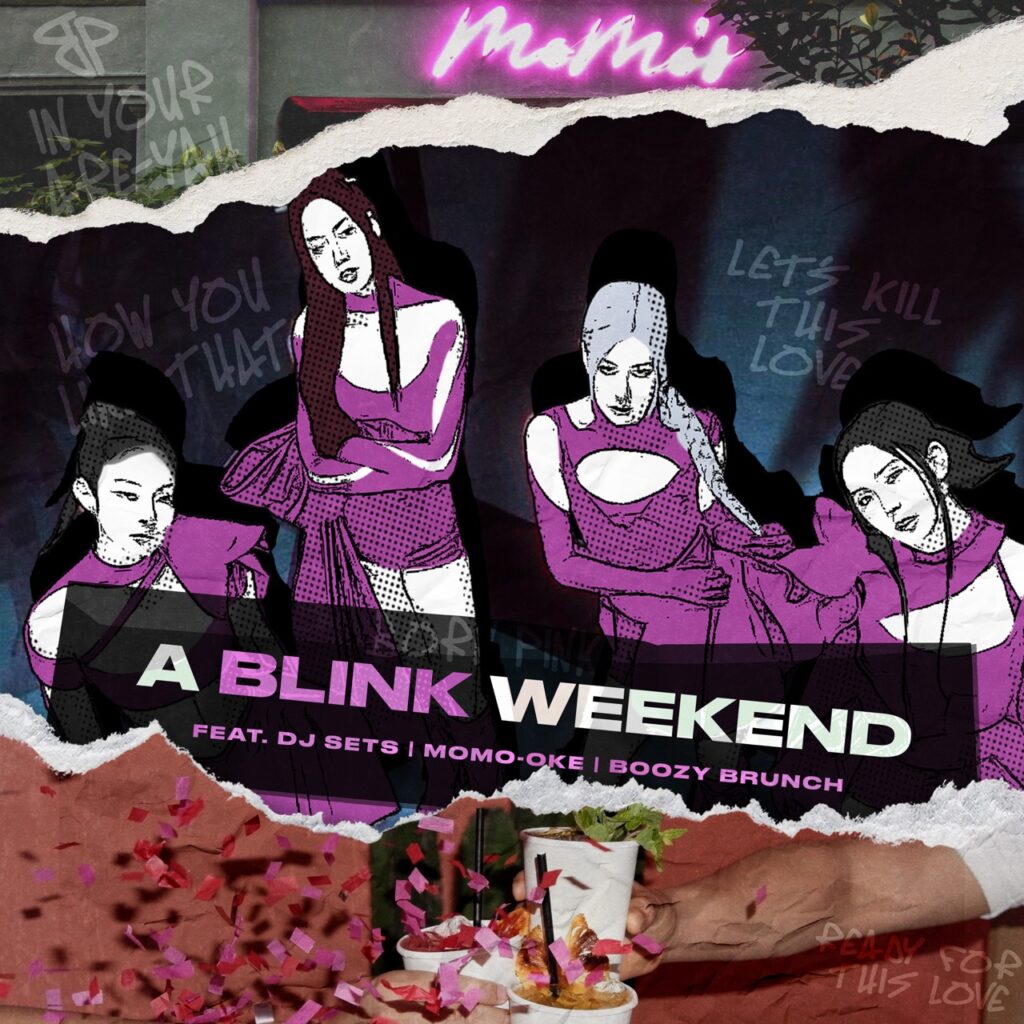 Join us at MoMo's for a BLACKPINK takeover – let's make this a weekend to remember!