22 Jun 2023 By AWAY IN STYLE
Moxie launches new dairy-free Afternoon Tea set in collaboration with Mother Pearl
Conscious all-day dining restaurant Moxie has collaborated with homegrown plant-based boba tea brand Mother Pearl to launch a seasonal Afternoon Tea set. The tea set – which is available at Moxie from now until the end of July – created by Chef de Cuisine Michael Smith comprises three savoury bites and four sweet pastries made with seasonal and sustainable ingredients, and a choice of two special drinks from Mother Pearl. The afternoon tea set – both food & drinks – is totally dairy-free.
For the savoury section, diners can relish the savoury bites of Jackfruit Larb, a twist on the Thai classic dish served with peanuts cushioned in butter lettuce; Buckwheat Falafel— Chef Michael's rendition of falafel served with jalapeno yoghurt and pickled cucumbers; and a crisp Tartelette of Japanese Fruit Tomato with eggplant fondue.
The sweet pastry selection includes Matcha Pavlova with boba and passionfruit; a Chamomile Mille-Feuille with strawberry and basil; and a Milk Tea Cake with date syrup and boba. Finally, a dairy-free Lamington cake with plum gel—the popular Australian cake is a decadent assembly of squares of sponge cake coated in a layer of chocolate ganache and rolled in desiccated coconut.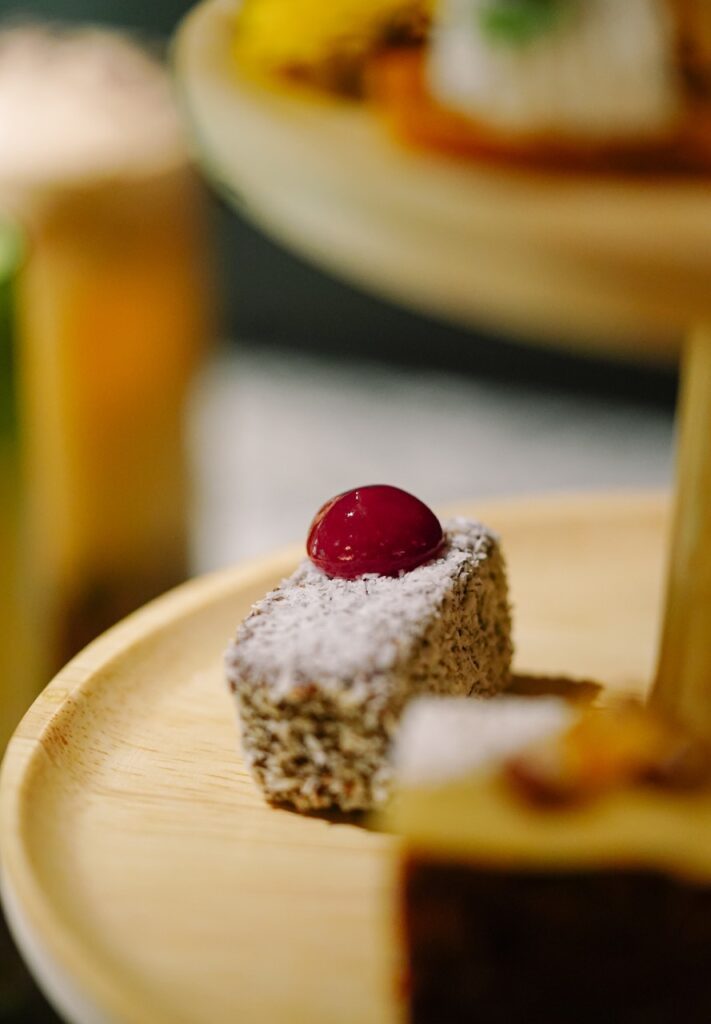 Mother Pearl has created speciality drinks which include the Yuen Yeung 2.0 (52HKD)— inspired by classic Hong Kong milk tea. A unique blend of coffee, tea, molasses, and tea jelly. The Very choco-latte (54HKD) is made with vegan chocolate syrup and includes boba tapioca balls. For green tea enthusiasts, the Matcha-cha (56HKD) is served with red bean, and matcha boba tapioca balls.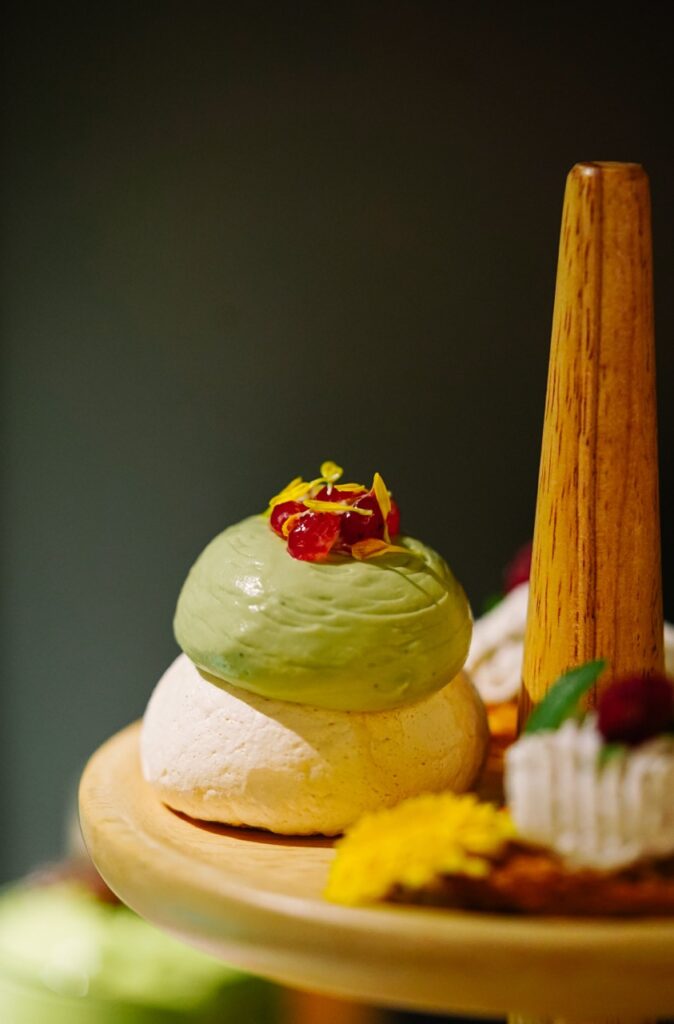 Moxie x Mother Pearl's Afternoon Tea set for two is priced at $488 + 10% SC, and includes one beverage per person. Afternoon Tea is served daily from 3-5pm at Moxie in Alexandra House, LANDMARK. The set is available to enjoy now.
About Moxie 
Located at Shop 203, 2/F Alexandra House, LANDMARK, Central, Moxie is an all-day dining restaurant operating at the following times:
Open from Monday-Sunday: Coffee and Pastries: 8am onwards; Lunch: 11.30 to 14.30; A La Carte: 11.30 to 22.00; Afternoon Tea: 15.00 to 17.00.