Mr. Tripleton Presents "The Questionables" Director's Cut: Venture into the world of money
Let's talk money, a language and art form universally known and appreciated. Using US dollar bills as a medium, multi-disciplinary artist Mr. Tripleton creates "The Questionables", a series of captivating artwork to explore the notion of money. To depict his ever-changing emotions, Mr. Tripleton illustrates various unworldly creatures to be featured on banknotes and adorns them with mysterious symbols like crowns representing the royals and 777 from slot machines. "The Questionables" Director's Cut will be presented in JCCAC from 18 to 20 March 2023.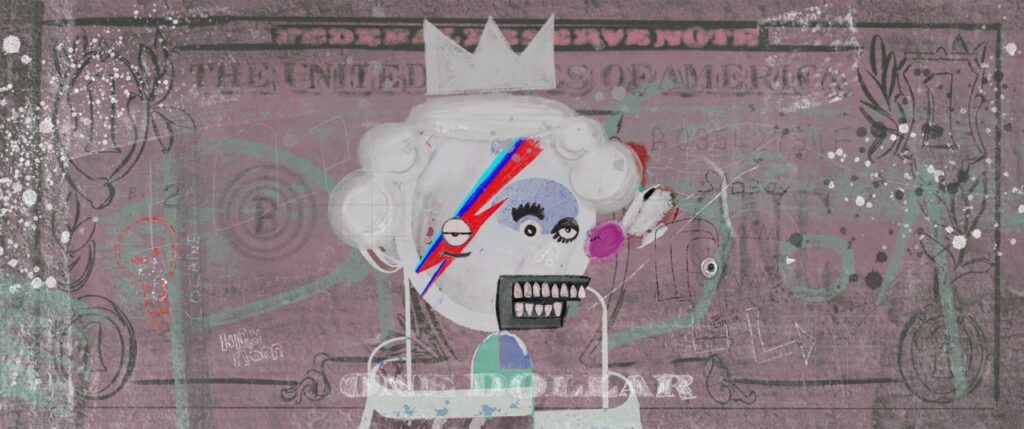 An award-winning filmmaker, Mr. Tripleton presents an alternative worldview through his cinematic lenses in "The Questionables". The thematic content of the chosen words written on these notes are derived from thoughts, experiences, dreams, wishes and hopes, all meticulously crafted to represent the algorithm of life. The works pose a question to the audience – what is the value of money? Do we truly know?
The Director's Cut presents a vast collection of unique artworks and introduces 10 new prints. In partnership with ceramicist Vonnie (@vonnieclayworks), a series of handcrafted ceramic works capturing his raw emotions were created and debuted for the first time, giving depth and breadth to the collection. Vonnie hopes to bring a sense of tranquility, and zen to our lives through the clay works.
Influenced by London's punk movement in the 1980s, Mr. Tripleton's rebellious spirit is captured through his saturated palette of energizing colors and wild brushstrokes. As a nod to pop icons and contemporary artists Andy Warhol and Jean-Michel Basquiat, Mr. Tripleton wittily combines pop culture symbols with surreal visuals to create striking imagery.
Each work on paper is created from days of hand-applying up to 60 layers of pigment using a multitude of printing techniques, including lithography (stone printing using oil-based inks), woodcuts (where a design is carved into the surface of a wooden block, then inked and printed) and etching (where lines are engraved into a metal plate.
Since its debut, works by Mr. Tripleton have been widely collected by art connoisseurs, with the likes of Edison Chen, Jacky Heung, Derek Tsang, Peter Chan and Syan MC Yan.
Viewers are invited to join Mr. Tripleton's cinematic universe, a land where the virtual and the reality meet. Lose your certainties and accept possibilities with "The Questionables".
—-
A Picture by Mr. Tripleton
The Questionables: Director's Cut
Date: 18 to 20 March 2023
Venue: Jockey Club Creative Arts Centre, 30 Pak Tin Street, Shek Kip Mei, Hong Kong
At the opening night on 17 March 6:30pm-9:00pm. Mr. Tripleton will make a special appearance.
With special thanks to Saicho Drinks for sponsoring their iconic sparkling teas @saichodrinks