MYSLF EAU DE PARFUM The new masculine fragrance by Yves Saint Laurent Beauty
THE DESIGN.
A NEW TOTEM THAT ENCAPSULATES THE YSL SILHOUETTE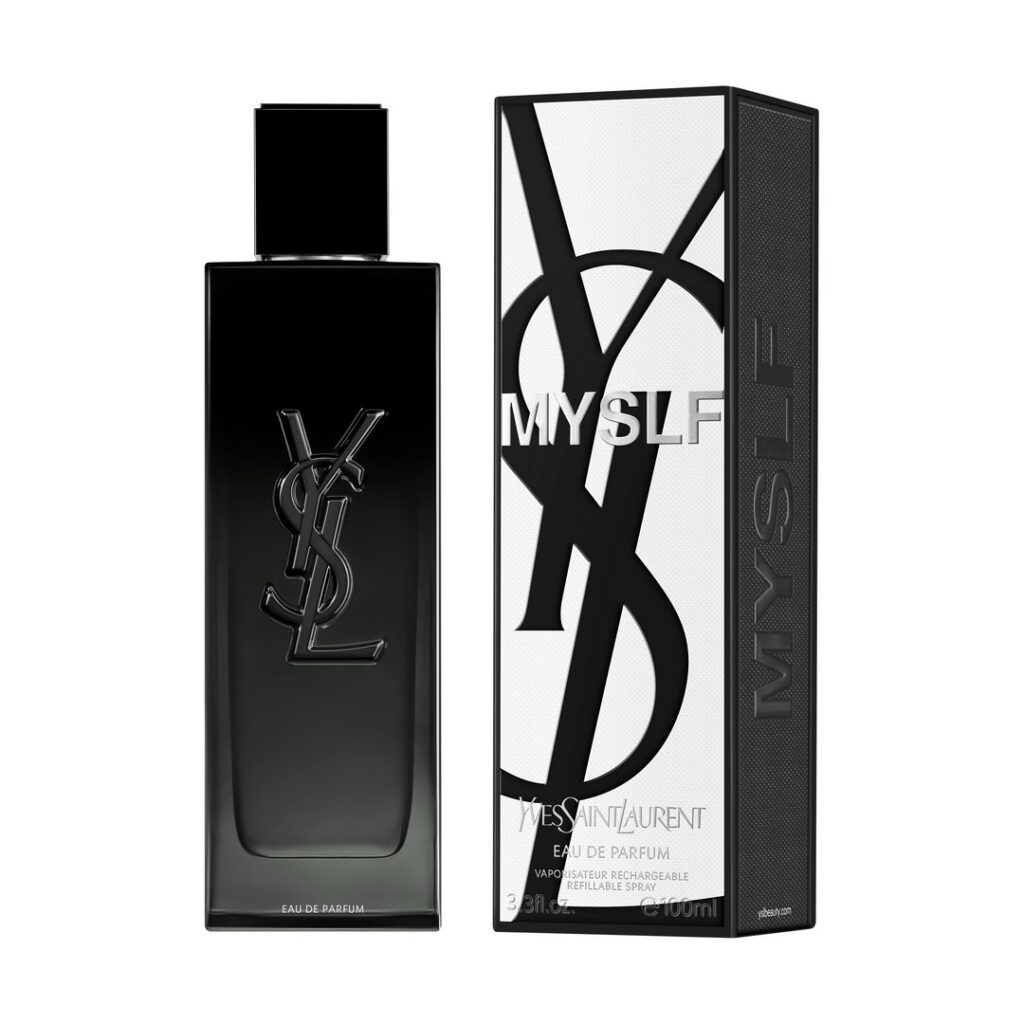 Disruptive timelessness. YSL rawness. Essential luxury.
A quintessentially YSL radical, sleek silhouette…
MYSLF is more than a bottle. It's a totem, giving off its own vibration.
A YSL attitude. Radically strong. Radically sensitive. Radically inclusive.
"I wanted to create a new expression of masculinity with a more subtle sensual feeling
opposed to the standard codes of "Be big. Be masculine" explains the designer Suzanne Dalton,
who also authored the award-winning bottles of Libre and Y, both for Yves Saint Laurent.
"I'VE UNDERSTOOD THAT THE MOST IMPORTANT ENCOUNTER
IN LIFE WAS THE ENCOUNTER WITH MYSELF."
YVES SAINT LAURENT
#MEMYSLFANDYSL #YSLBEAUTYHK @YSLBEAUTY
NEW
MYSLF EAU DE PARFUM HK$850/60ml
MYSLF EAU DE PARFUM HK$1,165/100ml 
Available in all YSL E-Shop, all Beauté boutiques and counters on 1 September 2023
MYSLF EAU DE PARFUM HK$850/60ml MYSLF EAU DE PARFUM HK$1,165/100ml