N°1 DE CHANEL Beauty Ahead Of Time
Nature's intelligence is unsurpassable and has influenced the CHANEL vision of skincare since the very beginning.
N° 1 de CHANEL offers an innovative, global and sustainable approach to holistic beauty, combining anti-ageing skincare, makeup and a fragrance mist. This new line preserves the radiance of youthful looking skin by supporting sources of vitality.
At the heart of its innovative formulas lies the camellia, Gabrielle Chanel's emblematic flower.
CHANEL Beauty established an open-sky laboratory in Gaujacq, a town in Southwest France, to create a unique botanical experimentation site dedicated to the camellia.
Spread out over 40 hectares of land, Gaujacq is a center for research in experimental farming and managed based on the principles of agroecology and agroforestry in order to preserve local biodiversity.
CHANEL Research reveals the remarkable properties of a red camellia flower extract, from 'The Czar' variety of Camellia japonica. The camellia is distinctive in that it blooms during winter, with exceptional role in targeting senescence, the mechanism involved in cell vitality behind skin ageing.
The active ingredient inside the red camellia flower extract is capable of helping to protect skin vitality by addressing the first stage of skin ageing. Thereby enabling skin to remain healthy looking for a longer period of time.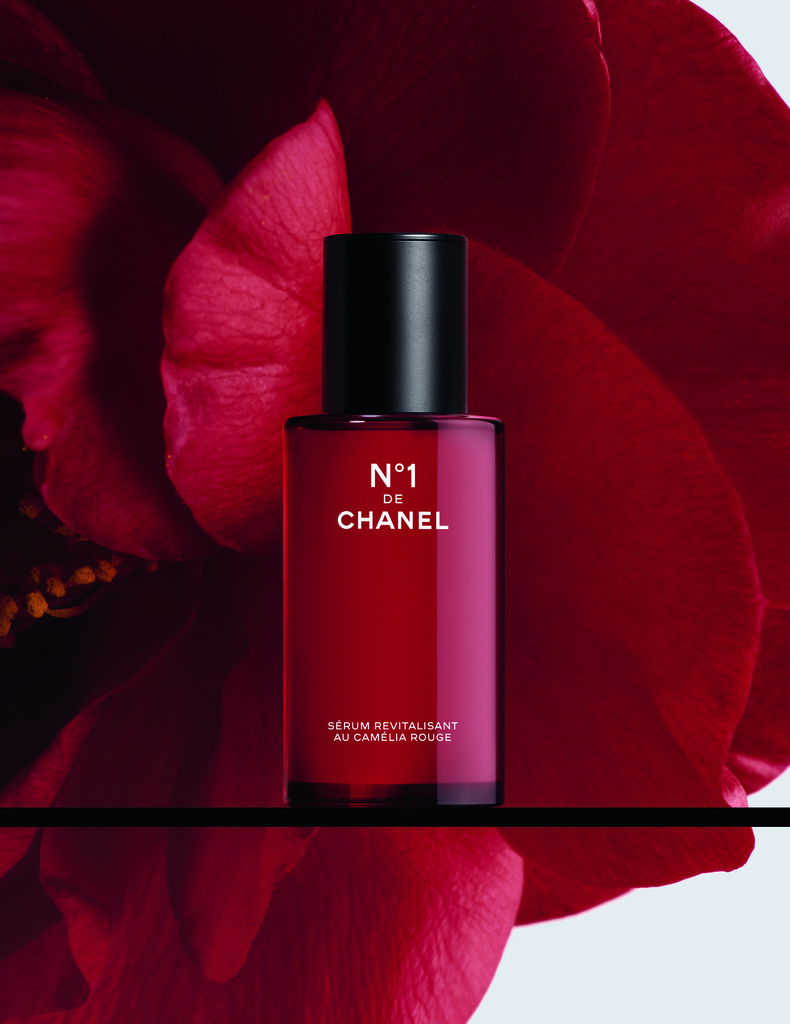 Concentrated with red camellia extract, the serum prevents and correct the appearance of the 5 signs of aging, for revitalized skin and a youthful glow.
Formula contains 95% naturally derived ingredient and 76% camellia-derived ingredients, it is suitable for all skin types, even sensitive skin.
Its transparent gel texture with a refreshing effect is immediately absorbed by the epidermis. With continued use, it visibly reduces the appearance of wrinkles and pores, improves skin elasticity and provides comfort and a radiant looking complexion again.
N°1 DE CHANEL is created with eco-designed packaging which seeks to minimize its impact on the environment and cut down its carbon footprint.
The collection is free of cellophane, contains no paper leaflets, the bottle is made with lighter glass and partially bio-based materials, and in certain cases is refillable.
4_N°1 DE CHANEL Red Camellia Revitalizing Serum $1250 50ml