NEW Dior L'Or de Vie La Cure Vintage 2020 The skincare masterpiec
Château d'Yquem is a legendary vineyard and a jewel of French luxury. For over 400 years, this unrivalled Bordeaux vineyard has given rise to an inestimable sweet wine. This elixir gleaming with gold creates a sensation on the palate that is a perfect balance of sugar and acidity; part sweetness, part freshness. The one and only white wine to reach the rank of Premier Cru Supérieur in 1855 is coveted worldwide. This precious beverage is utterly unique, holding the secret that makes it legendary, a secret of longevity, making it the only wine capable of improving over centuries.
The exceptional longevity of this rare and sublime wine did not leave Dior science indifferent. Almost 30 years ago, it began research exploring the vine's incredible properties. It discovered remarkable power and longevity, and therefore, in 2006, created the L'Or de Vie range to provide the skin with a Dior skincare masterpiece.
An expression of ultimate luxury, L'Or de Vie La Cure is established as the quintessence of Dior skincare. This formula, with its remarkable rejuvenating effects, reveals a new vintage each year, as well as a unique formula enriched with Golden Drop Longevity Technology from the latest harvest of the legendary Yquem terroir. This year, L'Or de Vie La Cure Vintage 2020benefits from an extraordinary vintage, which lastingly corrects the visible signs of time. 7 factors of youth (wrinkles, firmness, radiance, hydration, resilience, evenness and skin quality) are improved. This skincare masterpiece is revealed in a new set equal to its precious nature, a highly desirable set that is hand-numbered and can be reused endlessly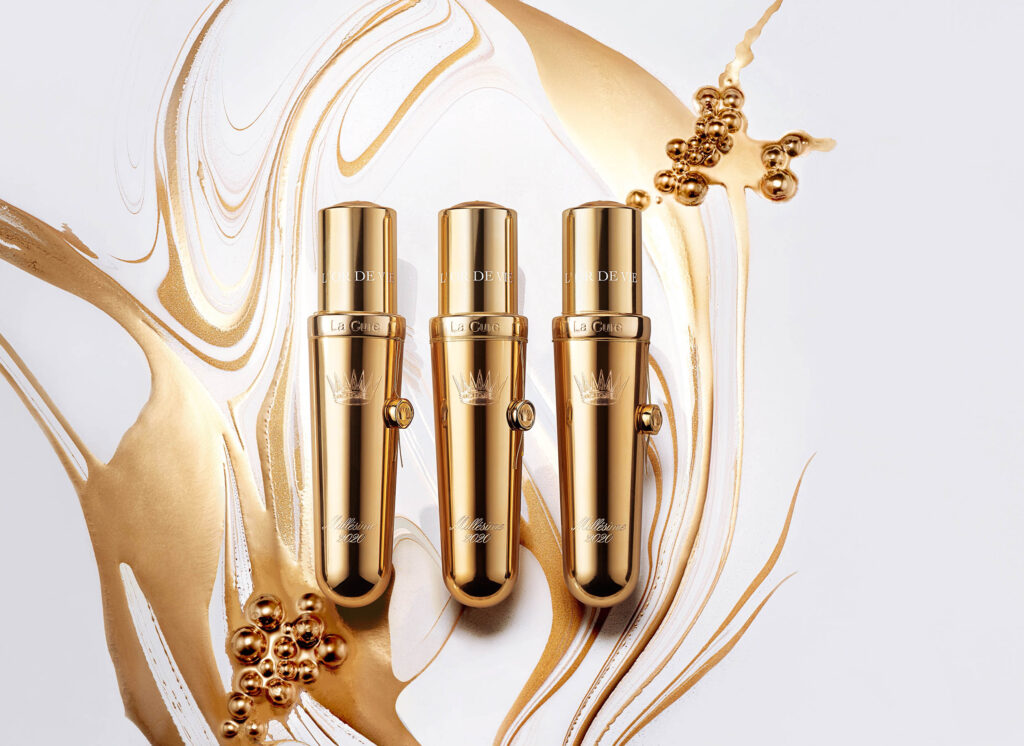 The Yquem property is covered with white quartz, a mineral whose properties allow the vine to be isolated from strong temperature variations, while encouraging soil drainage. The Dior Spa experts were inspired by this mineral to create a customized massage applicator for L'Or de Vie La Cure Vintage 2020: a quartz pebble. Its curves and edges hug the contours of the face, neck and décolleté in all their subtleties. Developed according to centuries-old techniques, the draining and smoothing massage ritual carried out with the quartz pebble reinforces the effectiveness of La Cure: visible wrinkles are reduced by -11% and tone is increased by +14%.
The ritual also releases all tension in the face and provides a unique massage experience. Women feel a similar sense of well-being to that obtained in a spa. Thanks to this ritual, their skin and minds seem soothed, and they feel that their muscles and tissues are deeply relaxed.
Suggested Price:
| | |
| --- | --- |
| Dior L'Or de Vie La Cure Vintage 2020 | $20,900/ 3x30ml |
Available at selected Dior beauty boutique and counters
@diorbeauty #diorbeauty #diorbeautylovers #diorhk