NEW Dior Prestige La Crème the new anti-aging frontier : AGE REVERSE
Launch Date: Sep 1st, 2022
Available at Dior beauty boutique, counters, online boutique http://shop.diorbeauty.hk/en and Dior Beauty mobile app
@diorbeauty #diorprestige #diorbeauty #diorbeautylovers #diorhk
Shaped by nature and faceted by science to provide more powerful extracts than the benchmark anti-aging molecules,1 the extraordinary Rose de Granville today reveals an exclusive new extract at the heart of Rosapeptide.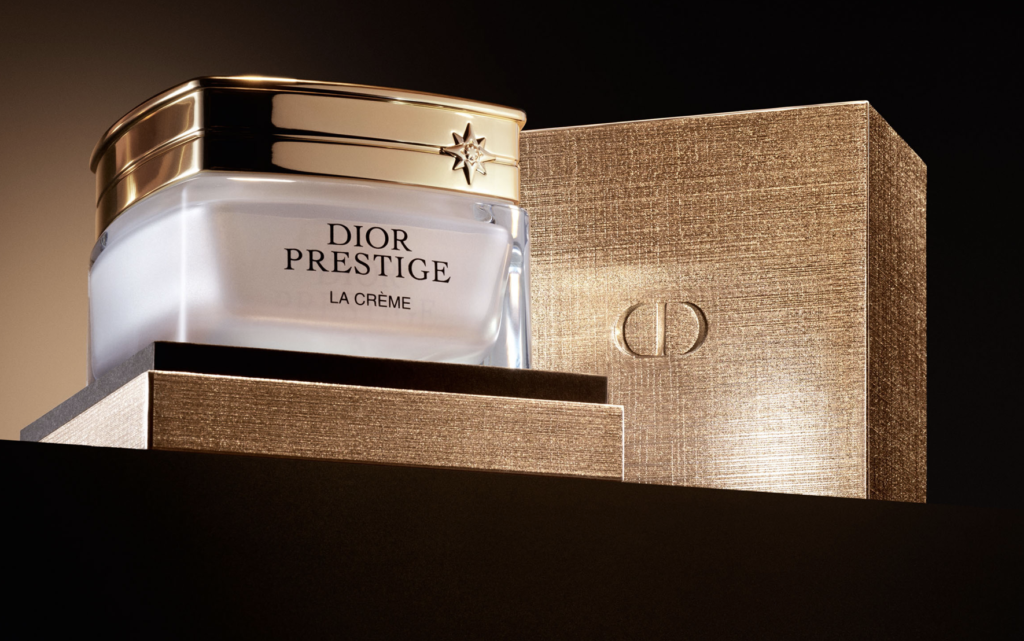 The fusion of a rose that is unique in the world
and a revolutionary scientific field: AGE REVERSE
Dior unveils the Intensive Repairing Creme.
Thanks to this miracle of natural-origin ingredients and effectiveness at the service of repairing action in the different layers of the skin, Dior Prestige offers the ultimate promise of visibly reversing the signs of aging: in 8 weeks, skin looks 6 years younger.
Suggested Price:
Dior Prestige La Crème
$1,200/15ml (Online Exclusive)
Dior Prestige La Crème
$3,300/50ml
Dior Prestige La Crème – refill
$2,970/50ml
Dior Prestige La Crème Texture Riche
$3,300/50ml
Dior Prestige La Crème Texture Riche – refill