1 Jan 2023 By AWAY IN STYLE
New Seafood-Centric Chinese Restaurant Grand Opens in Tsim Sha Tsui
Delight in an infinite seafood tasting experience at THE SEAFOOD
Located in Tsim Sha Tsui Harbour City, THE SEAFOOD officially opens its doors to hungry diners. Guests are invited to enjoy the stunning Victoria Harbour view while exploring the endless depths of ocean flavors.
The restaurant celebrates quality seafood with unique cooking techniques that emphasize its natural flavor and freshness, ensuring a palate-pleasing experience like no other. With full customizability of the menu selection and preparation methods, customers can be sure that their preferences will be catered to every time. The menu is categorized by the seafood varieties including crabs, lobsters, shellfish, and prawns. Supplied by local and international markets, the selection offers more than 30 types of seafood; a daily catch will also be available as an option.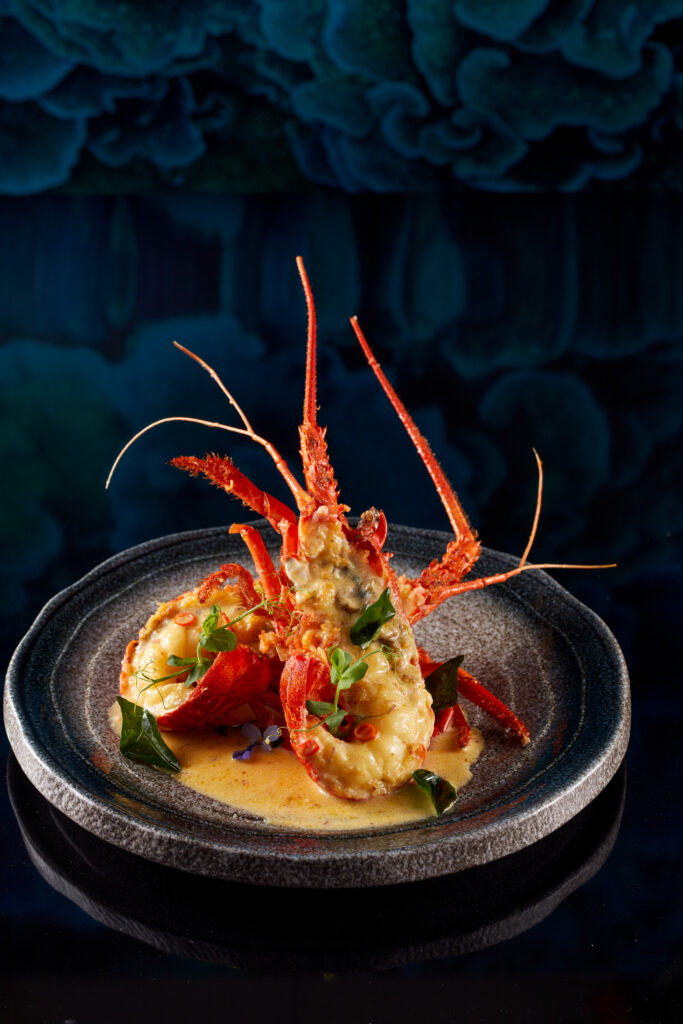 THE SEAFOOD is spearheaded by Executive Chef Francis Chong. By boldly embracing inventive ingredients and unique cooking techniques, he is determined to create delectable dishes that stimulate the senses with every bite. Chef Chong is especially crafty with crabs; he handpicks a selection of Alaskan crab, Australian snow crab, king crab and mud crab, and designed up to 12 culinary executions to bring out the best flavour in each. Baked with Sarawak White Pepper uses roasted and freshly milled top quality Malaysian Sarawak white pepper corn to highlight the sweetness of the crab meat. For those partial to a moreish mouthfeel, opt for Butter and Cream which uses Malaysian butter, evaporated milk, and various spices to poach the crabmeat in delicate stew. Lobster dishes are not to be missed; ranging from the tropical rock lobster and the Western Australian lobster to the Boston lobster, the coveted crustaceans are served both raw and cooked. Amongst the different cooking methods, Oat-Coated is a crowd-pleaser – using a mixture of Singaporean oats, spices, butter and eggs, the lobster is deep fried to perfection with an exquisite meat hidden under a crunchy exterior.
For a true taste of umami, consider the Empurau done two ways (reservation is required five days in advance). To bring out the regality of the fish, steaming is a simple yet sophisticated way to go. For an extra crunchy texture, its scales are deep-fried with creamy salted egg yolk or a sprinkle of salt and pepper giving an intense flavor burst.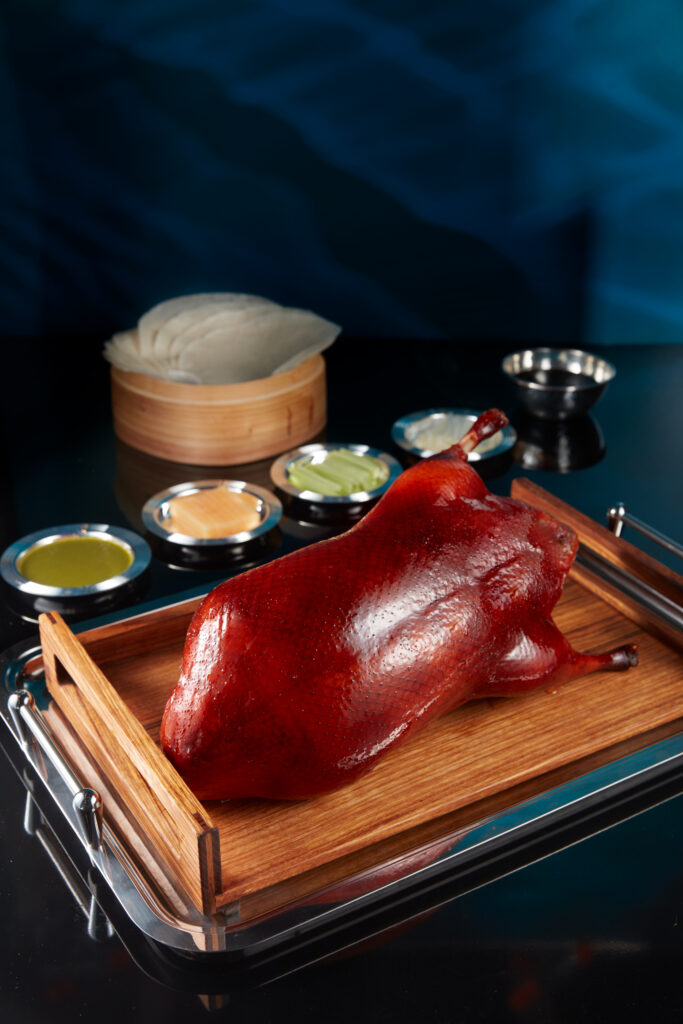 To accompany the seafood feast, the menu also offers a selection of appetizers and meat driven mains. A signature to try is the 48-Hour Smoked Duck. The duck is hung dry in house for two whole days before smoked with jasmine tea and wood chip, resulting in a juicy and tender duck breast. With the intricate handcrafting process of the sliced duck, the restaurant can only provide a maximum of 16 servings daily – ensuring that every dish is made with utmost care. The Crispy Pigeon cooked with Chinese Wine is equally delectable; the bird, only 20-day young, is marinated with Rose dew wine and Nu Er Hong rice wine and freshly fried to order. Only 24 portions are available daily.
The restaurant also features a private room that accommodates up to 12 guests. With its breathtaking Victoria Harbour view and the creativity of Chef Chong, diners are sure to be taken on a memorable experience at THE SEAFOOD. Harmonious combinations of delicious seafood delicacies with carefully selected aromatics draw out an infinite oceanic depth that will leave guests in awe throughout their stay at this restaurant.
THE SEAFOOD
Address: Shop 4101, Level 4, Gateway Arcade, Harbour City, Tsim Sha Tsui, Kowloon
Opening hours: Monday to Saturday 11:30am – 3pm; 5:30pm – 11pm
                          Sunday and Public Holidays 11am – 3pm; 5:30pm – 11pm
Phone: 3618 8168
Reservations: https://www.sevenrooms.com/reservations/theseafood