New Seafood-Driven Dishes at COVA Ristorante & Caffe
Hong Kongers are renowned for their love of seafood, COVA Ristorante & Caffe knows just what savvy Hong Kong diners need as it presents a new selection of enticing seafood-driven additions to its popular a la carte menu.
Founded in 1817 in Italy, COVA started as a popular Italian desserterie, capturing the hearts of many generations of sweet-toothed diners with the shop's stylish decor, attentive service, and its delectable selection of desserts. The renowned brand also offers food lovers authentic Italian cuisine through their four COVA Ristorante & Caffe outlets across Hong Kong.
COVA carefully bears the historical Italian identity of its original establishment in Milan, maintaining its popular selection of classic Italian dishes with the philosophy inspired by pillars of Italian gastronomy: "Simple, Fresh, and Elegant". The culinary team also caters to all guests by offering a selection of lighter fare and more contemporary dishes, taking advantage of the freshest seafood and sterling produce from around the globe, making for the perfect setting for an intimate dinner, vibrant power luncheon, lingering afternoon tea or special occasion.
The new additions to the appetizer selection include the vibrant Octopus Carpaccio, Black Olives (HK$208); the cook-to-perfection Pan-seared Scallops, Cova Crackers (HK$168); Baked Mushrooms, Parmesan, Mozzarella, Tomato Sauce (HK&98) which is packed with earthy flavours; the refreshing Artichoke and Beet Salad (HK$138); and Kale and Roasted Pumpkin Salad (HK$108).
These delectable starters are followed by an array of artisan seafood pastas, including the Homemade Rainbow Tagliolini with Sicilian Red Prawns (HK$328), freshly made on the premises; the Tagliolini pasta is cooked al dente and soaks up all the palate-pleasing goodness of the Sicilian red prawn; the all-time-favourite Squid Ink Spaghetti with Clams, Parsley, Chili, White Wine Sauce (HK$228); and Linguine with Scallops, Roasted Garlic, Chili, Olive Oil(HK$298), and the sharing dish, Italian Seafood Tomato Stew with Lobster Tail, Cods, Prawns, Squids, Mussels, Clams (HK$888); all of which allowing diners to fully enjoy the incredible aromas of the prized crustaceans.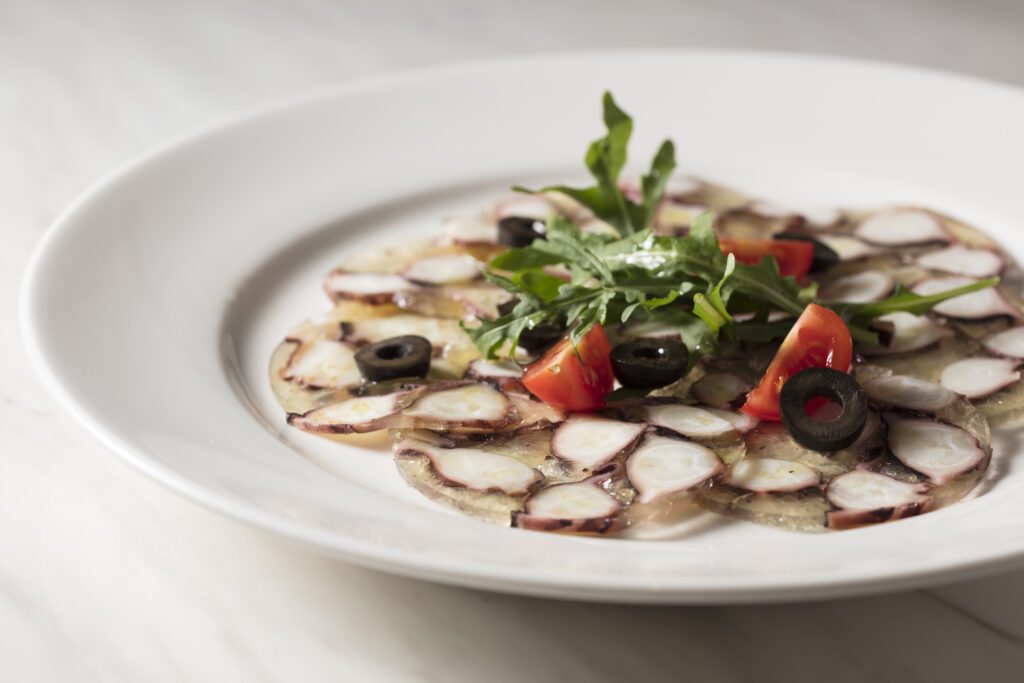 For new non-seafood dishes, also look out for the succulent and juicy Slow-cooked Kurobuta Rack of Pork, Whole Grain Mustard (HK$288); and designed for sharing, the Braised Australian Wagyu Shanks in Milanese Style with Risotto (HK$888), in which the beautiful Australian Wagyu shank is slow-cooked in an incredible and hearty tomato and white wine sauce.
For diners with a sweet tooth, don't miss out on Cova Classic Tiramisu Cup (HK$90), a refreshing art form where savoiardi, or ladyfinger biscuits, are dipped in coffee, coated with a smooth layer of mascarpone and topped with COVA's indulgent cocoa powder.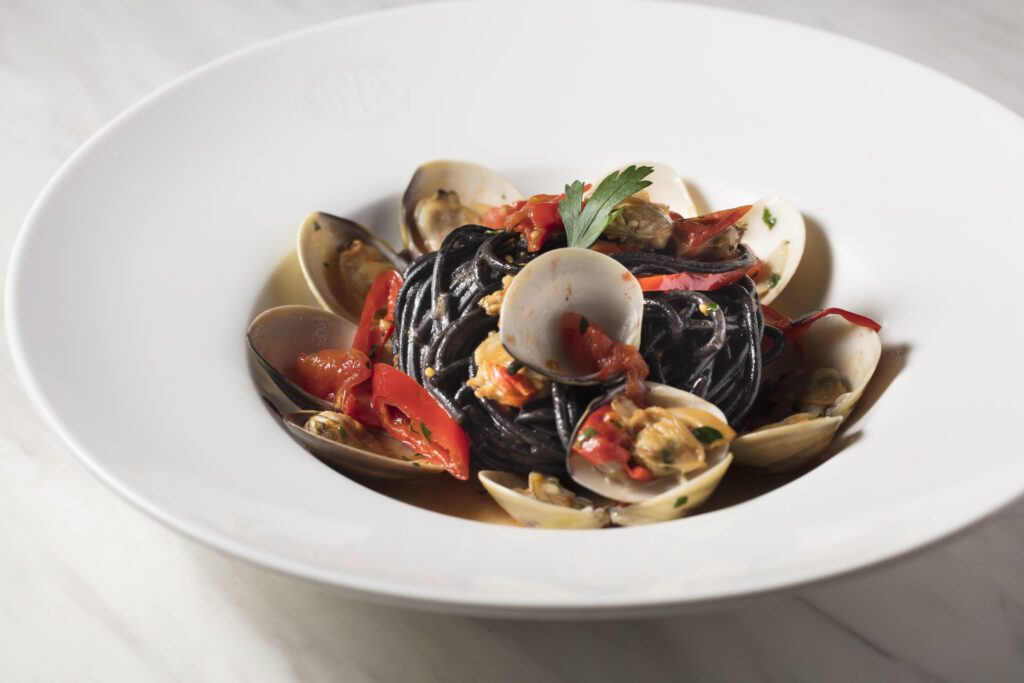 These new dishes will be available at four COVA Ristorante & Caffe outlets across Hong Kong from October onwards:
COVA Ristorante & Caffe (Pacific Place)
Shop 230A, Level 2, Pacific Place, 88 Queensway, Admiralty
COVA Ristorante & Caffe (Causeway Bay)
Shop 101-103, 1/F, Lee Garden One, 33 Hysan Avenue, Causeway Bay
COVA Ristorante & Caffe (Festival Walk)
Shop LG1-10&11, Festival Walk, 80 Tat Chee Avenue, Kowloon Tong
COVA Ristorante & Caffe (Harbour City)
Shop G315, G/F, Gateway Arcade, Harbour City, Tsim Sha Tsui