4 Aug 2022 By AWAY IN STYLE
No.3 LONDON DRY GIN "WORLD'S BEST"
In collaboration with ARGO at Four Seasons Hotel Hong Kong to launch a bespoke cocktail menu
Hong Kong: In search of a refined and quality gin to turn your doubtful sips to delightful slurps? Cue No.3 London Dry Gin. Having tingled the taste buds of many in Britain and around the world, the meticulously curated No.3 Gin is now making its way to Hong Kong to debut in a brand new bottle design. No.3 Gin has garnered itself a reputation of the "World's Best Gin" four times at the International Spirits Challenge, as well as the first gin to have ever won the prestigious 'Supreme Champion Spirit' award.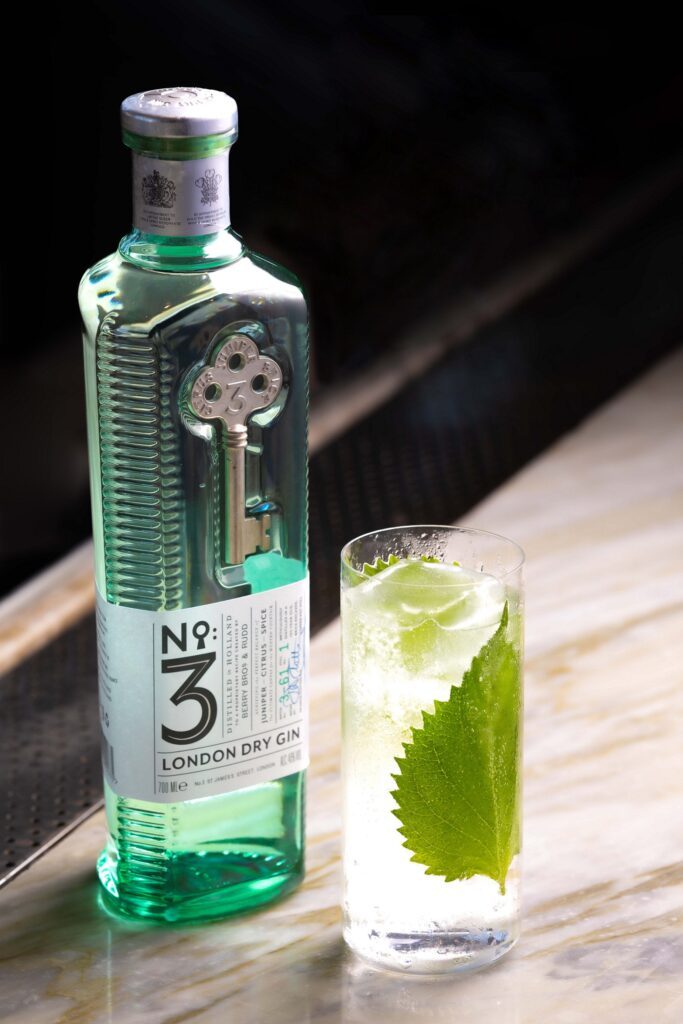 Unveiling a sophisticated expression, the new No.3 stays true to the quintessential style of a London Dry Gin with an elevated and contemporary aesthetic, in turquoise-toned glass. The introduction will be accompanied by an artisanal bespoke cocktail menu by ARGO at our Seasons Hotel Hong Kong, offering an experience to savour the creative concoctions that aligns with No.3's fresh and polished palate.
Triumphs in Showcasing a Refined Taste with Gin Perfection
The No.3 name and iconic key remain prominently featured, proudly reflective of Berry Bros. & Rudd, the brand creator's home at No.3 St James's Street for over 320 years, also one of the oldest wine and spirits merchants in the United Kingdom, supplying to the British Royal Family. No.3 Gin has consistently proven the staying power of a classic, premium London Dry Gin that expertly achieves complexity through simplicity and garnered the "World's Best Gin" award for four times. Crafting for the highest standards of quality and excellence, No.3 has invited the world-class master distillers, mixologists and spirits specialists, including Dr. David Clutton – the only person in the world with a PhD in Gin, to join the expert team for the painstaking 730-day to craft the World's Best Gin recipe. A thoughtful blend of only six essential botanicals – juniper berries, sweet orange peel, grapefruit peel, coriander, angelica root and cardamom, coupled with a distillation process in a unique 100-year-old, brick-encased copper pot still at the famed De Kuyper distillery in Holland, the birthplace of gin. The result is a meticulously refined spirit that achieves the most refreshing balance of three key flavours: juniper, citrus and spice.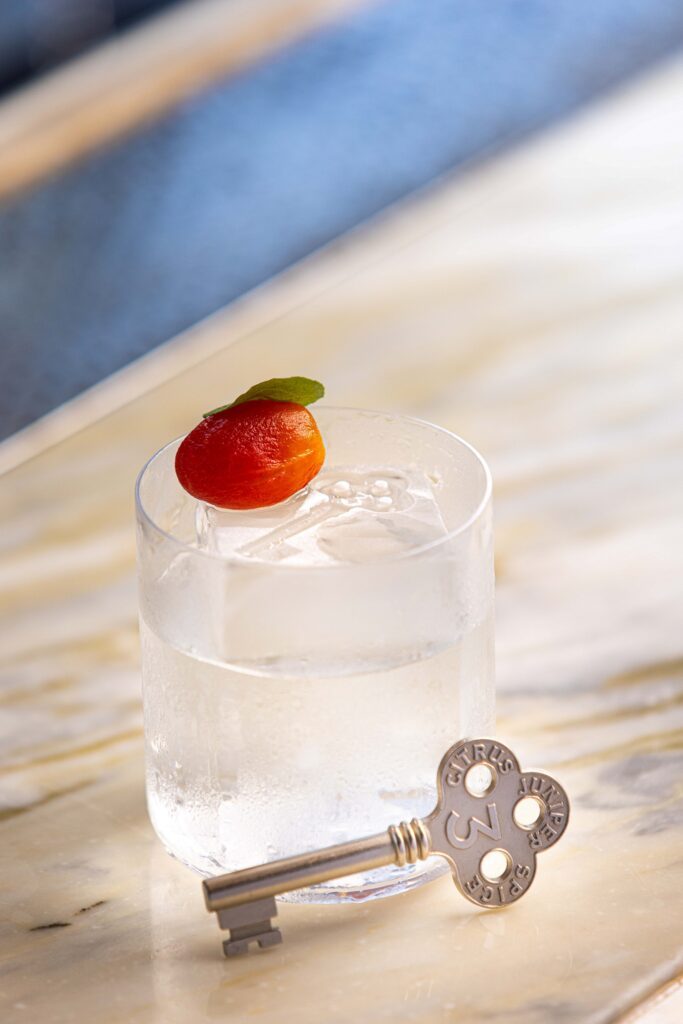 Behind No.3's classic profile and adjoining accolades is the tireless pursuit of gin perfection. It is the epitome of a London Dry Gin – classic in style, crisp in taste. Piney juniper carries through the palate, joined by soft spice of cardamom, citrus zest, and gingery blasts of coriander seed. Angelica root brings everything into perfect harmony and balance with a subtle, earthy dryness and lingering smooth mouthfeel, reminiscent of the traditional yet timeless ambiance of an elegant gentleman's club where everyone gathers and chatters as time goes by.
Sophisticated New Look Unfolds an Artisanal Journey of Gin
A picture containing toiletry, cosmetic Description automatically generated" align="left" hspace="12″ class="Apple-web-attachment Singleton" style="width: 1.6354in; height: 1.5in;">From recipe curation and botanical sourcing to distillation decisions and packaging design, No.3 Gin is crafted with unrelenting passion, precision and perfection. Upon its official debut in Hong Kong, No.3 Gin is repackaged in a hexagonal bottle, reflecting the six botanicals in its recipe, while the crisp turquoise-coloured bottle represents the refreshing flavour profile of juniper, citrus and spice. The brand's trademark key remains as a defining embellishment molded into the glass, a signifier of the successful journey of No.3 Gin.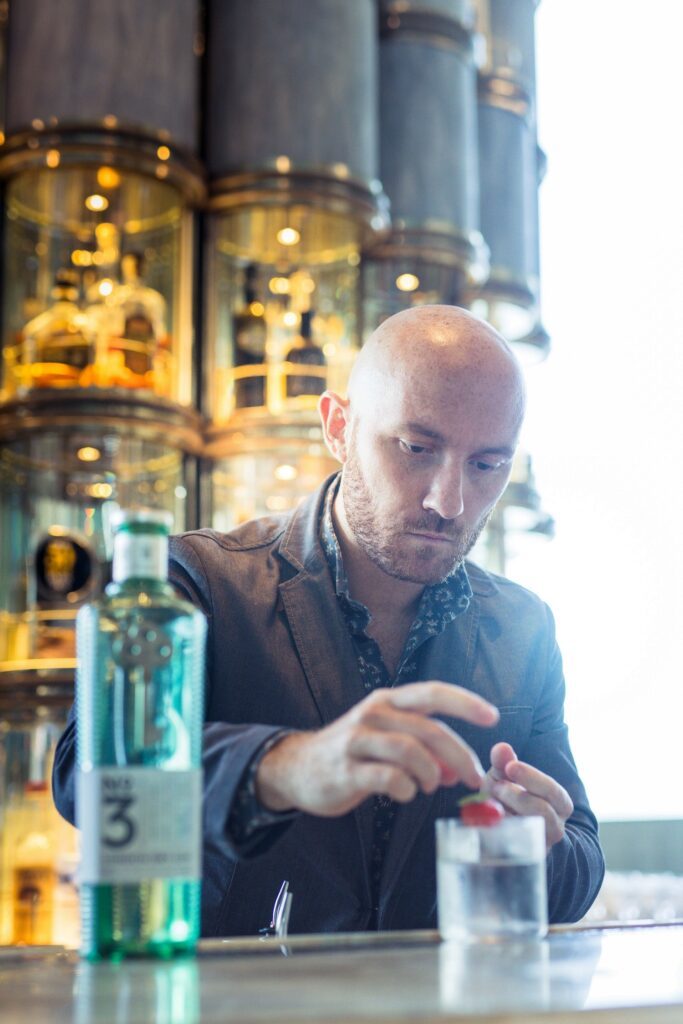 Celebrating the passion and precision that goes into every drop of our award-winning Gin, the launch is accompanied by The Art of Perfection, working in collaboration with micro-photographer to capture our No.3 Gin liquid at 40 times magnification. Placing crystallized elements of No.3 Gin under a microscope, the talented photographer captures incredibly colourful, abstract panoramas that transform No.3 into visual masterpieces, creating hypnotic kaleidoscopic scenery to honour the essence of Gin Perfection.