OATSIDE Deliciousness in your Pocket!
OATSIDE Oat Milk Debuts Pocket-Sized Convenience:
Your Favorite Oat Milk, Now On the Go exclusively at your nearest 7-11 store.
OATSIDE, on a mission to create the world's most delectable plant-based milk that's not only good for you but also for our beloved planet, is thrilled to announce the launch of its newest 200ml Pocket Packs. These convenient packs can be enjoyed on their own or added to coffee, tea, smoothies, or any beverage of your choice, allowing the creamy richness and oat goodness to shine through. Made from 100% Australian oats and natural spring water, OATSIDE offers a creamy, malty, and rich mouthfeel with a hint of the unique nutty flavor from roasted oats. Only from HK$8 a bottle, starting now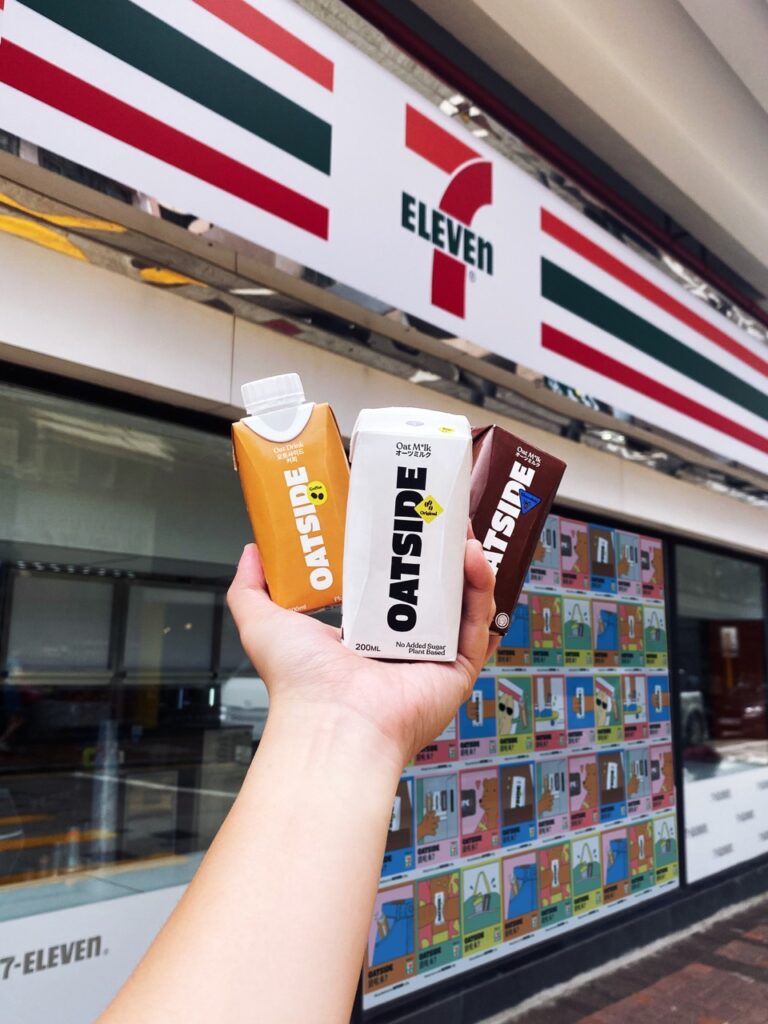 , you can find OATSIDE Pocket Packs for just HK$8 per bottle at over 700 7-11 stores. Don't forget to take advantage of the special offer of HK$7 per bottle during the first two weeks of sales.
For more information, visit www.oatside.com.