OMEGA Seamaster – The Ice-Inspired Watch For Beijing 2022
As autumn begins, the Olympic Winter Games Beijing 2022 is already on the horizon! On February the 4th next year, the exciting event will begin in China, and OMEGA has begun the celebrations early by releasing a very special and unique timepiece.
In tribute to its role as Official Timekeeper for the 30th time in history, the Swiss watchmaker is launching the Seamaster Aqua Terra Beijing 2022. The 41 mm case has been crafted in stainless steel, with a matching bracelet and domed sapphire crystal on the face.
Most noticeably, OMEGA has brought the theme of winter to life by introducing a white ceramic dial with a frost-finish pattern. This icy look is a superb tribute to the dramatic sports we can expect to see in Beijing – whether its Alpine Skiing, Bobsleigh, Speed Skating or Ice Hockey.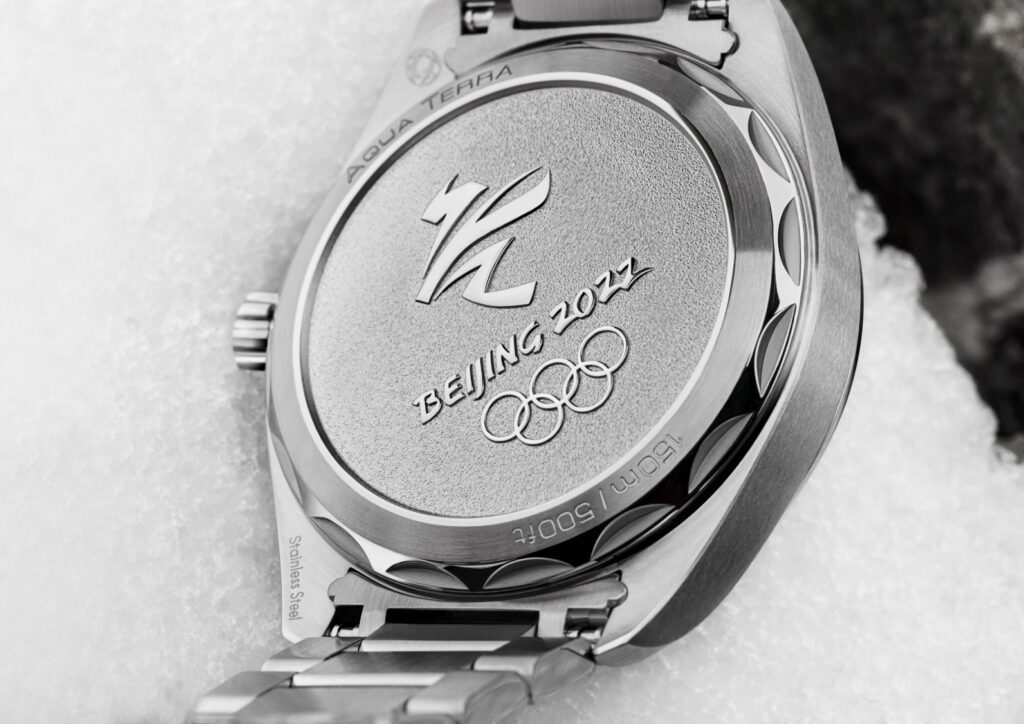 歐米茄以冰雪為設計靈感
推出全新海馬北京2022冬季奧運會腕表
香港,2021年10 月 29 日 ─ 隨著秋季的開始,北京2022年冬季奧運會舉行的日子已愈來愈近。明年2月4日,萬眾期待的盛事便會在中國掀起序幕,歐米茄藉此推出一款獨特的腕表,慶祝冬奧的來臨。
瑞士製表品牌歐米茄為印記第30次擔任奧運會大會指定計時的重任,特別呈獻海馬Aqua Terra北京2022年冬季奧運會腕表。腕表選用41mm不銹鋼表殼和與之相襯的鏈帶,表面則鑲有弧拱形藍寶石水晶鏡面。
這款腕表將冬意主題融入設計當中,白色陶瓷表面飾有霜花紋理,獨具特色。亮麗的冰雪飾面在向北京冬奧致敬的同時,亦令人想到高山滑雪、有舵雪橇、速度滑冰或冰上曲棍球等冬奧比賽項目。