One Michelin-Starred Chinese Chef Leads Launch of LOVE RICE NOODLE
A modern take on local favourites with contemporary "cha chaan teng" interiors  by renowned designer Sean Dix
Hong Kong people's unmatched love for rice noodles has given rise to the silky and bouncy noodle's status as a daily staple in modern day diets. Originated from Yunnan, rice noodle dishes found around the city tend to take on the flavours and cooking style from the Southwestern Chinese province, and rarely highlight the culinary magic of Hong Kong or Cantonese cooking. Enters LOVE RICE NOODLE, a new offering on the vibrant dining scene that sees Michelin-starred Chinese Chef Alan Ng putting his special Hong Kong spin on the rice noodle game. Insisting on using top-quality ingredients and his seasoned culinary training, Chef Ng is on a mission to redefine "rice noodle" with authentic Hong Kong flavours.
To play the role of the brand's creative director, Chef Ng is bringing with him his decade-long experience as the executive chef for one Michelin-starred China Tang. He believes the secret to Cantonese culinary magic is the fieriness of the wok, an element he injects in his newly invented rice noodle dishes. Every bowl that comes out of the kitchen of LOVE RICE NOODLE is freshly crafted by experienced chefs well-versed in Chinese cooking to ensure every customer can taste the aromatic heat of the wok as well as the burning passion of the restaurant crew, whether it's through an order of dry stirred rice noodle or a bowl of a soupier nature. The menu is specially designed to act as the "rice noodle matchmaker" that helps customers find their perfect bowl that soothes the mind, body and soul, and to deepen everyone's love for the marvelous rice noodle.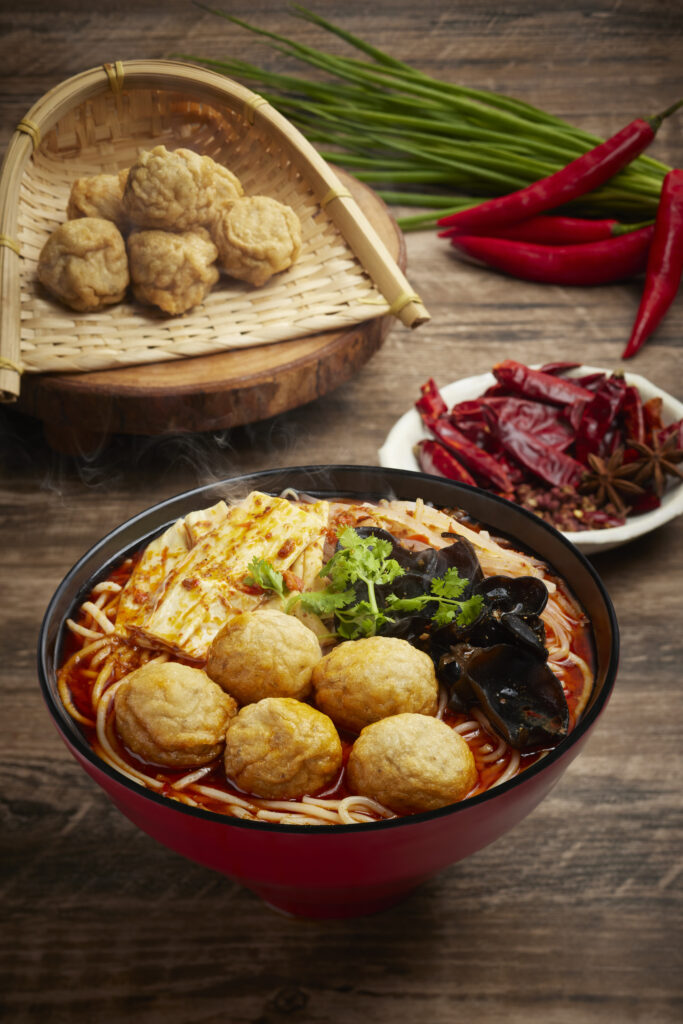 To reflect the brand's personality in the restaurant décor, the team collaborates with internationally renowned architect Sean Dix for his signature contemporary Oriental art designs. For LOVE RICE NOODLE, Dix draws his inspiration from the iconic Hong Kong cha chaan teng to build a black and white monochromatic rendition with daring and whimsical details drawn from the roaring 80s. A touch of chili red and vibrant green hues are added to keep the interior looking young and modern. In the middle of the restaurant sits a long table designed for diners to sit together and enjoy bowls of steaming hot noodles, and to hopefully build a community of noodle lovers that the brand hopes to cultivate.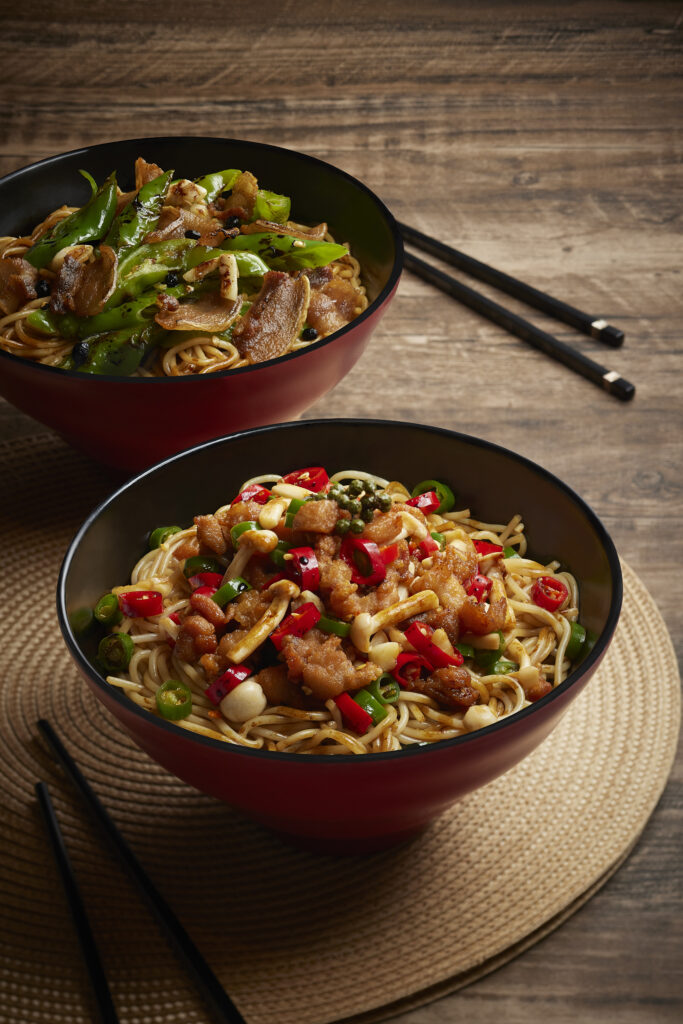 LOVE RICE NOODLE
Address: Shop 4B, G/F, Site 5, Aberdeen Centre, 14 Nam Ning Street, Aberdeen
Tel.: +852 31051052