Onitsuka Tiger Presents its Autumn/Winter 2022 Collection
Japanese fashion brand Onitsuka Tiger continues to present a contemporary collection that combines fashion with sports, and heritage with innovation.
Onitsuka Tiger presented its Autumn/Winter 2022 collection during Milan Fashion Week.

Under the direction of Creative Director Andrea Pompilio, Onitsuka Tiger previously presented it's AW21 and SS22 collections during Milan Fashion Week in digital shows. This time, the brand showcased it's AW22 collection with it's first physical show since the COVID-19 pandemic began.
The AW22 collection can be described in one word: "Shadow" It is also a tribute to the eighties when the Japanese aesthetic of "purity and austerity" blasted Western aesthetics, where luxury and opulence were considered to be the height of beauty. This Japanese aesthetic, working on silhouettes, monochromes, and details, redefined the Western aesthetic that had previously been taken for granted.
After flying you to Tokyo for SS22 to discover the varied facets of the city, with a virtual journey called "MILAN-TOKYO," a short film based on the concept of a journey through the capital, the brand returns this season to celebrate Japanese fashion of the eighties.
Westerners found the Japanese fashion scene in the eighties disruptive, but in Japan, it was just a part of everyday life. A group of youthful boys dressed in black, with layers and unexpected volumes that depicted the underground culture scene of the time are reflected in Onitsuka Tiger's collection. The Kimono, a ceremonial dress made of layers of different materials; Wabi-Sabi, an imperfect and transience philosophy with an exceptional sense of beauty; the Tsuppari fashion of young female group started in the seventies, who picked pieces from a man's wardrobe, mixing it with the classic school uniform; the Punk Boys in black leather that recalled the London of that time; and the aesthetics of the Ninjas, who wore black and created a shocking mix—all found their way to the West and created a huge sensation. This collection is all about those years but with a contemporary and active perspective. Layering, typical of Japanese ceremonial dress, is crucial for conceiving a style that expresses an original and genderless collection.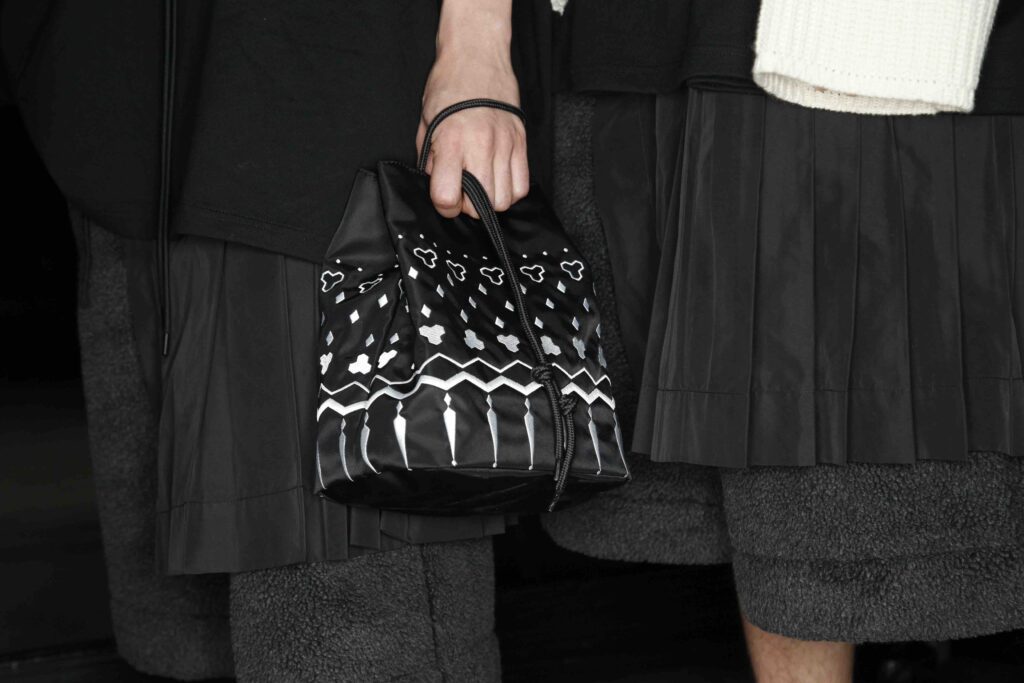 Ultra-oversized T-shirts made of heavy cotton and graphically embroidered kaftans (overdresses) are reminiscent of the naughty and energetic boys and girls of the city. The only distinctive embellishment in the overall simple, minimalist, and unified collection is the flame and flower prints on the hems of various apparel items. A slightly Gothic&Girlie taste, slightly modern rock star style velour dresses, a tribute to Sukajan jackets, and mini dresses with a drawstring waist. Layer these items with nylon jackets, smooth or boa jackets, maxi Bermuda pants in the same material, midi-length pleated skirts, and multi-pocketed waistcoats, and add balaclavas to the head. The shoes are punkish flat-soled leather shoes and balky platform-soled sneakers in thin quilted nylon.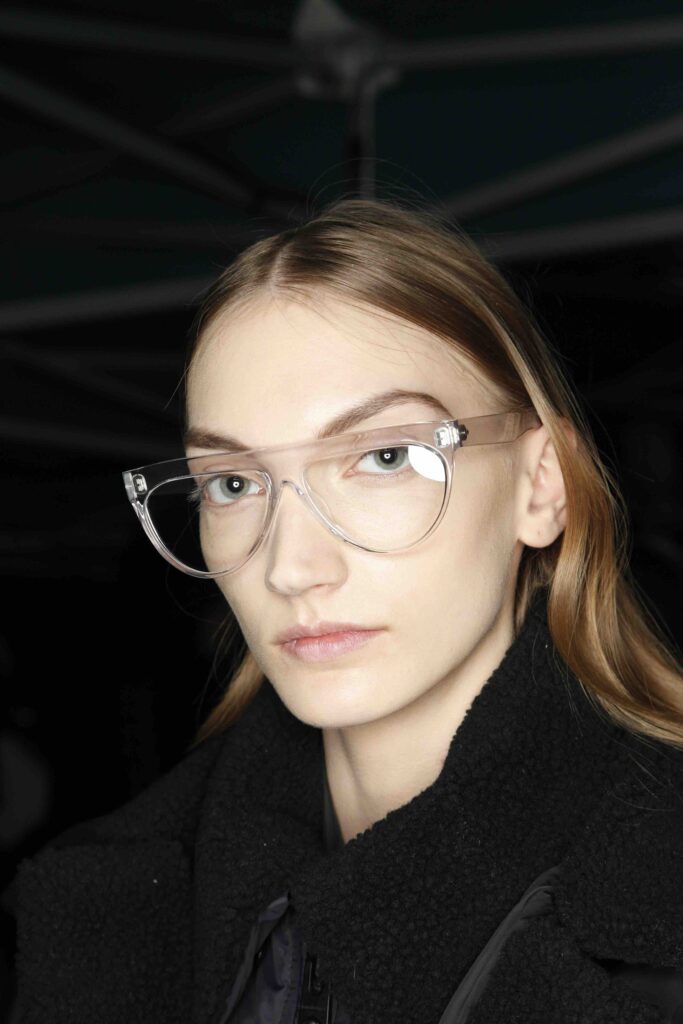 The special sunglasses used in this collection were made by Kaneko Optical, a Japanese company with a long history, founded in 1958, which is famous at the global level for its craftsmanship in manufacturing eyewear frames.
Onitsuka Tiger Presents its Autumn/Winter 2022 Collection
Onitsuka Tiger Presents its Autumn/Winter 2022 Collection
Onitsuka Tiger Presents its Autumn/Winter 2022 Collection
Onitsuka Tiger Presents its Autumn/Winter 2022 Collection
Onitsuka Tiger Presents its Autumn/Winter 2022 Collection