Ozone Therapy with The original FX MAYR: An Extra Shot of Oxygen
The Original FX Mayr, the world-renowned wellness and health centre, nestled within the restful refuge of Austria's Lake Wörthersee, provides retreats focusing on the digestive system and are pioneers in promoting a healthy gut that leads to achieving optimal wellness.  This time, the brand would like to spotlight its very own Ozone Therapy that provides guests with the ability to enrich their blood with oxygen on top of an extensive range of immune-boosting benefits.
The Original FX Mayr's Ozone Therapy utilizes ozone (O3), a molecule composed of three oxygen atoms. Due to the relatively weak binding forces between its atoms, ozone tends to lose an oxygen atom and transform into the more stable variant, O2. This reactivity is harnessed in ozone therapy, where a small amount of blood is taken from the patient and exposed to medical ozone. The ozone promptly releases one of its oxygen molecules, effectively oxygenating the blood. The enriched blood is then reintroduced into the patient's bloodstream through methods such as infusions or direct injections.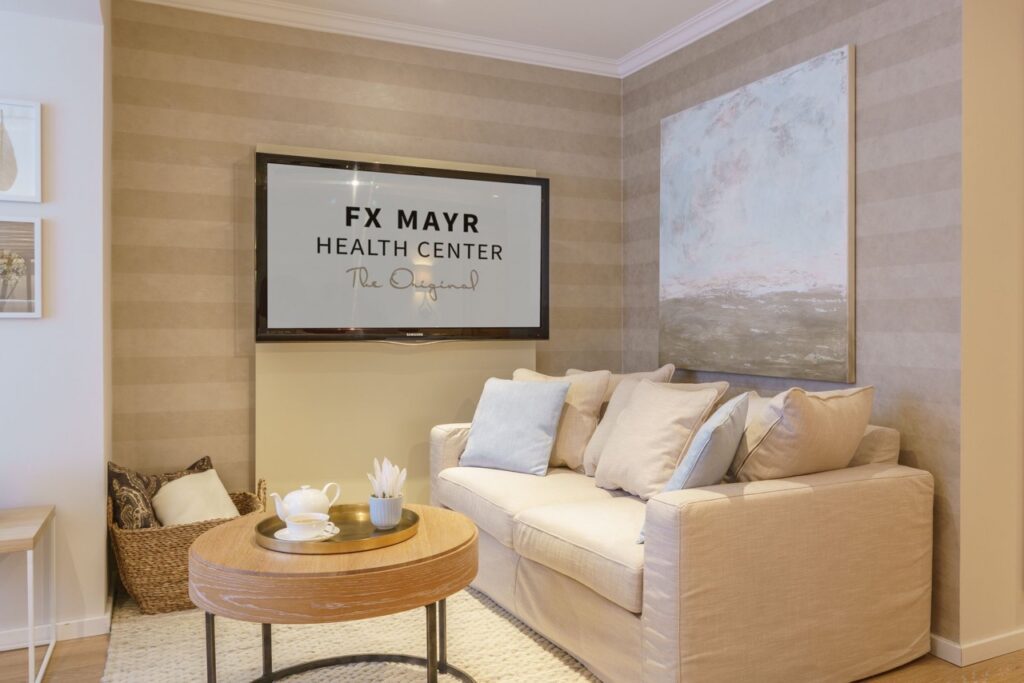 Dr. Eva Miller, one of The Original FX Mayr's esteemed specialists in orthopaedics and joint problem treatments, leads the programme with her extensive experience in using ozone infiltration for joint-related issues and provides valuable insights into the practice and its efficacy which can be found as shown below.
Ozone therapy has gained considerable attention in recent years, particularly for its soothing effects on long-Covid. However, its positive impact extends far beyond that. Depending on the type of treatment administered, ozone therapy can bring about a multitude of benefits, including:
· Improvement of blood circulation: Alleviating arterial circulatory disorders, arteriosclerosis, cold sensation, and leg pain.
· Improvement of oxygen supply: Addressing dizziness, tinnitus, visual disturbances, concentration disorders, and states of exhaustion.
· Relief of orthopedic complaints: Helping patients with arthritis, rheumatic diseases, and joint pain find relief.
· Relief of respiratory problems: Offering support for asthma, long-Covid, and chronic bronchitis patients.
· Improved gut health: Providing benefits for individuals with inflammatory bowel diseases, and intestinal fistulas, and aiding in detox support, including heavy metal elimination.
· Strengthening of the immune system: Supporting those with immunodeficiency, chronic inflammation, bacterial, viral, and fungal infections, as well as assisting in cancer therapies.
· Activation of endogenous antioxidants and radical scavengers: Beneficial for inflammatory processes, vascular diseases, and the aging process.