12 May 2023 By AWAY IN STYLE
Patricia Piccinini's HOPE opens at Tai Kwun Contemporary (24 May to 3 Sep 2023)
The Australian artist's unique marriage of the strange and the familiar gives birth to otherworldly creatures whose disconcertingly direct gaze seems to peer into our soul.
Best known for her hyper-realistic sculptures whose human scale and touchingly expressive features belie their non-human limbs, fins, wings and scales — cute, intriguing, grotesque — Piccinini's vision explores the unexpected consequences of tampering with nature. Featuring more than 50 fascinatingly detailed and highly imaginative works across different media, including paintings and moving images in addition to her distinctive sculptural works, HOPE offers visitors an engrossing, perplexing and deeply touching view of a fantastical imaginary world, yet one with which we identify naturally and instinctively.
Piccinini has been featured in many highly successful exhibitions around the world, including a pavilion presentation at the Venice Biennale in 2003. While her work raises questions about scientific progress and mankind's destructive power over nature, a resilient optimism shines through as the scale and expressiveness of her works speak of tenderness, care and empathy.
HOPE is Patricia Piccinini's first solo exhibition in Hong Kong and encompasses all of the gallery spaces of JC Contemporary. Among the largest works in the show is Celestial Fields — a vast immersive installation comprising 4,500 individual flower stems sprouting both upwards from the floor and downwards from the ceiling, drawing the visitor into its embrace where it poses questions on the nature of progress. Elsewhere, Piccinini responds to the signature spiral staircase of JC Contemporary with a 20-metre-high installation of multi-coloured wigs spun together and suspended down the void from the ceiling of the top floor.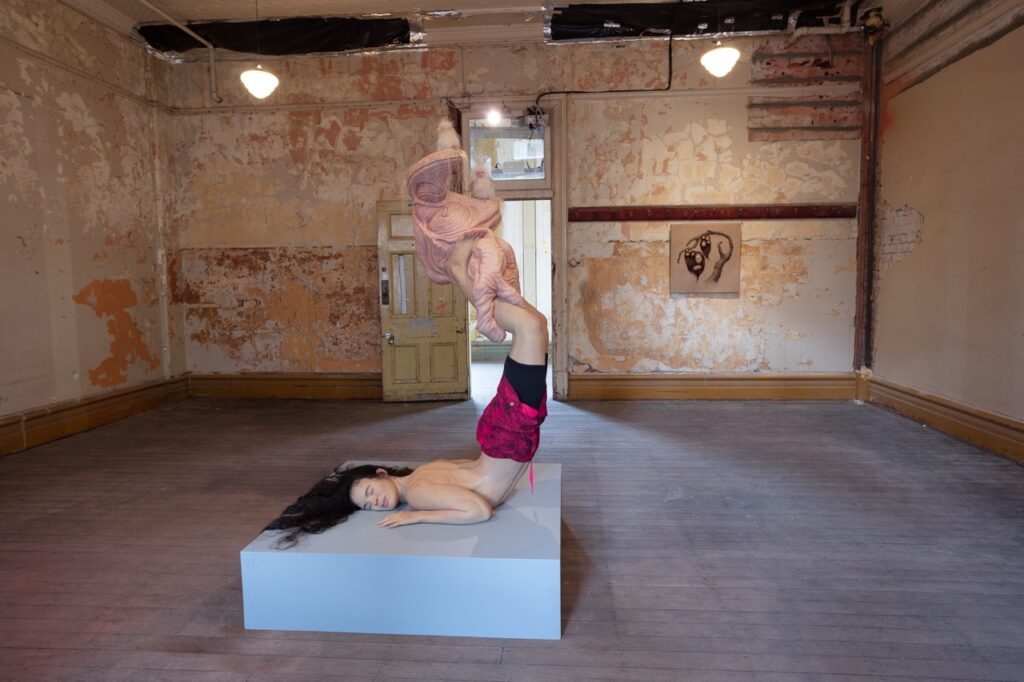 HOPE will also present a small number of artist editions and merchandise in the Tai Kwun Contemporary kiosk in the gallery reception area.
Tickets to the exhibition is available on Klook. HK$60 for general tickets and HK$50 for concession tickets (Full-time students with ID, people with disabilities, and senior citizens over the age of 60).
Tickets will also be available at the JC Contemporary reception: HK$70 (general) and HK$60 (concession).
Children under the age of 5 can enjoy free admission.
Meanwhile, Tai Kwun will offer limited qualities of buy-one get-one free admission tickets exclusive to TK Fan on a first come, first serve basis.