PIMALAI INVITES EXPLORERS TO UNCOVER THE WONDERS OF KOH LANTA, THAILAND'S HIDDEN GEM
KOH LANTA, THAILAND: Koh Lanta is one of southern Thailand's most enchanting and intriguing islands. Nestled on the Andaman coast in Krabi province, this verdant jungle-clad jewel is only a short distance from lively tourist hotspots such as Phuket and Koh Phi Phi. And yet, Koh Lanta has retained a blissfully secluded ambience where natural and cultural wonders continue to blossom.
For more than 20 years, Pimalai Resort & Spa, the five-star sanctuary and member of Small Luxury Hotels of the World's (SLH) Considerate Collection, has invited curious explorers to discover everything this exquisite island has to offer. With its knowledgeable local staff, integral community connections and a fleet of seven boats, all skippered by professional captains, guests can enjoy a wide range of unforgettable excursions at Pimalai.
Travellers who want to uncover the spectacular seascapes of Mu Ko Lanta National Park have a choice of eco-sensitive offshore tours. The "Fabulous Koh Rok" tour* is a scenic boat ride to a pair of paradise islands with powder-soft sandy beaches and lapped by warm, shallow seas, while the "Koh Haa Sunset" adventure* exposes a breath-taking collection of limestone islets which enclose a dazzling aquamarine lagoon, a technicolour reef and a pure white beach. Both of these excursions provide outstanding opportunities for swimming and snorkelling, alongside cool refreshments.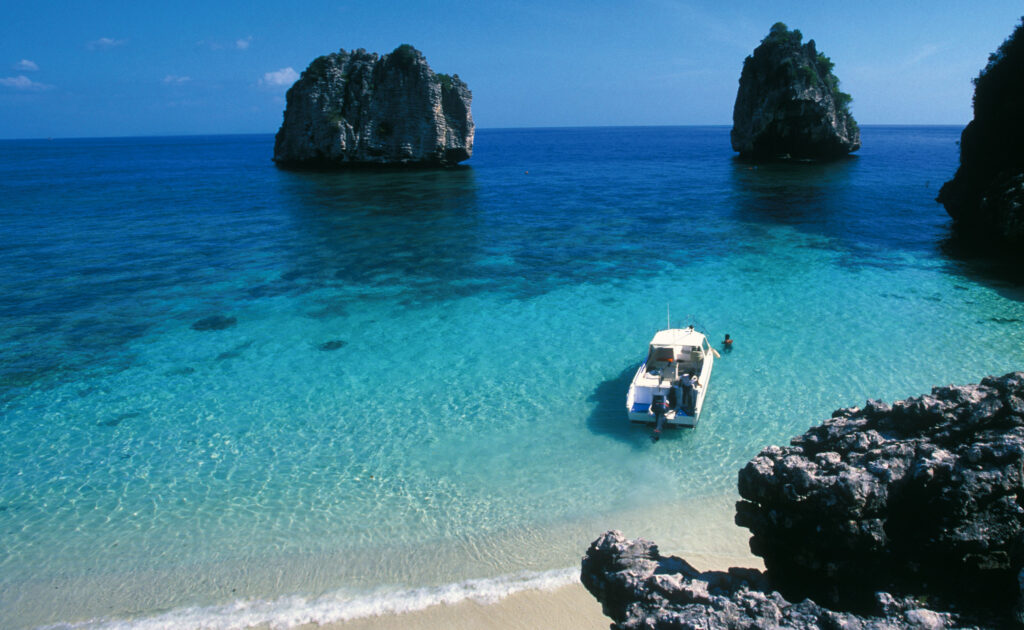 For intrepid adventurers, the "Emerald Cave" itinerary offers the chance to explore an amazing limestone cave that shimmers and shines with a vivid green hue, which is reflected in its name. Guests can swim in a stunning hidden lagoon and relax on a pristine beach, surrounded by unspoiled jungle, before heading to the idyllic island of Koh Ngai for some sun, sea and sand. The "Mangroves Tour" meanwhile, transports visitors into the labyrinthine world of Thung Yee Peng, a lush coastal forest that teems with exotic wildlife. Take a gondola boat with a local guide and learn about the importance of this lush, vibrant ecosystem.
For travellers who want to discover the rich cultural heritage of Koh Lanta, the "Talabeng + Koh Lanta Old Town" itinerary showcases Koh Talabeng, which has been nicknamed "Little Halong Bay" due to its dramatic limestone karsts and cliffs – with the chance to kayak amid the hidden caves and otherworldly rock formations. Back on dry land, guests will be transported to Koh Lanta Old Town, a quaint port with more than 100 years of heritage where Buddhist, Muslim and Chao Lay communities live side-by-side in harmony.
Pimalai has plenty of its own onsite experiences to enjoy, from Thai cooking classes to muay Thai boxing, yoga sessions, bike rides and more. Nature lovers can spend endless hours uncovering the wilderness with hiking trails up to jungle-clad peaks and waterfalls, and the resort's 900-metre-long sandy beach and glistening Kantiang Bay are perfect for low-impact water sports, such as paddle-boarding, sailing or kayaking.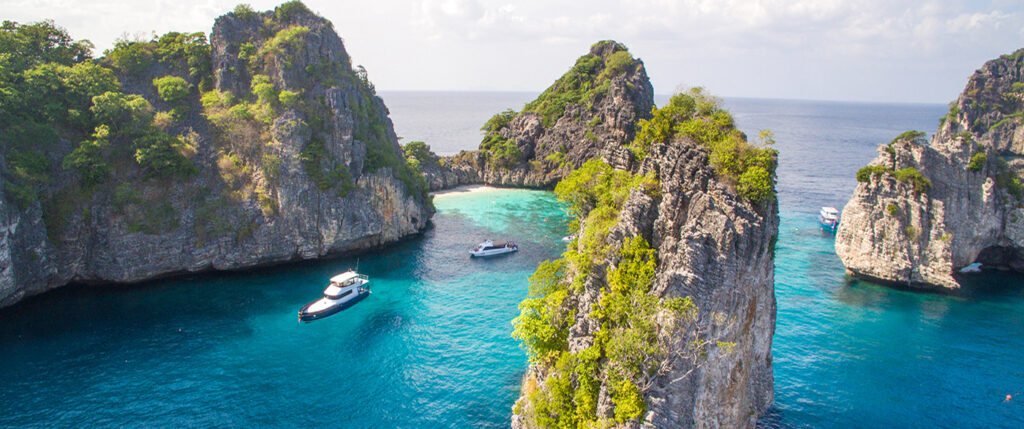 For guests who love to enjoy close encounters beneath the waves, Pimalai can arrange PADI-certified diving trips for every level of expertise. Popular dive spots include Koh Haa*, Koh Rok*, Hin Muang Hin Daeng, the Bida Islands, and Koh Maa Shipwreck Park. With glistening waters, colourful coral reefs and many mesmerising native species, from charming tropical fish to oceanic giants such as whale sharks and manta rays, Koh Lanta offers underwater adventures like no other!
"Koh Lanta is a slice of paradise that feels blissfully far from the tourist trail. Nestled in the Andaman Sea, away from the crowds, this is a cultural and ecological sanctuary that has thrived in relative isolation, creating a truly unique collection of attractions for visitors to explore. As custodians of our pristine corner of Koh Lanta, we are proud to present the island's many wonders with a range of small-scale, eco-sensitive excursions. Sustainably-minded guests can rest assured that they are experiencing authentic life in southern Thailand while also generating lasting benefits for the local community," said Brice Borin, Pimalai's General Manager.
With just 121 stylish rooms, spacious suites and spectacular pool villas spread across 100 acres of unspoiled jungle, cascading gently down to a 900-metre-long stretch of sand at Kantiang Bay, Pimalai is a haven of tranquility. The award-winning Pimalai Spa offers deeply soothing therapies in the midst of the jungle, elegant infinity pools appear suspended in the forest canopy, and four restaurants offer outstanding dining opportunities. It is little wonder that this five-star destination was named as the second best resort in Southeast Asia in Travel + Leisure's annual "World's Best Awards."
For more information and to make a reservation at Pimalai Resort & Spa, please email reservation@pimalai.com, call +66 (0) 2 320 5500 or visit pimalai.com.
* Excursions to Koh Rok and Koh Haa are only available from 15th October to 15th May, to coincide with the annual closure of Mu Ko Lanta National Park for conservation purposes.