PORTS 1961 Spring Summer 2022
Inspired by a new generation and their preoccupation with remixing archetypal wardrobe pieces to give them a new attitude, Artistic Director Karl Templer devises a PORTS collection that celebrates confidence, empowerment, and strength. A collection that connects with a metropolitan life lived at full speed, and dressed accordingly – putting resoluteness and focus before frivolity, while still appreciating and valuing more whimsical touches. Bold pragmatism met with flourishes that speak to creativity and emotion.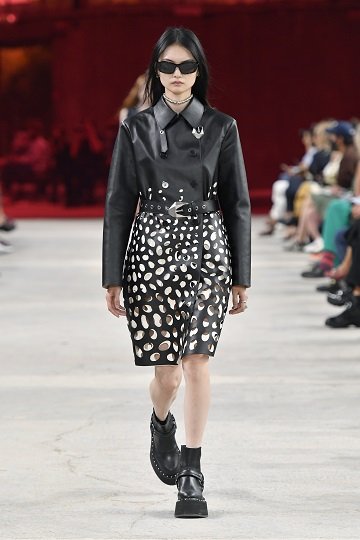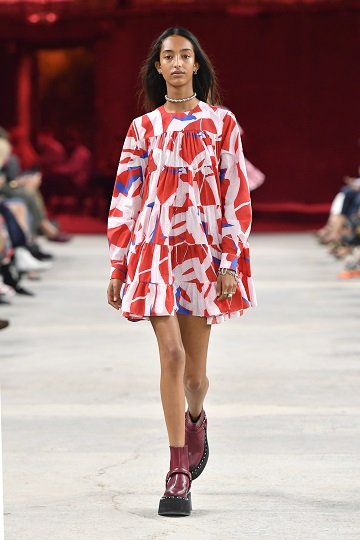 Shapes are precise and abbreviated, with graphic graffiti prints swirling over the surfaces. Classically feminine codes like lace, sequins, and decoration are given a toughened up treatment.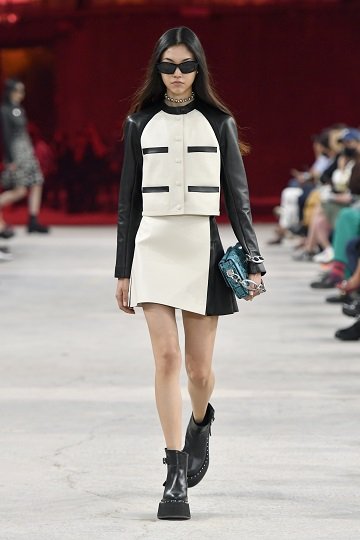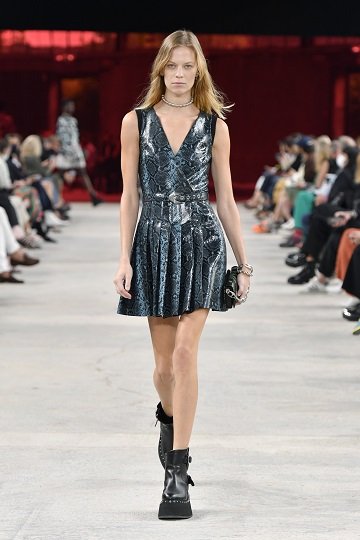 The tension between draping and sharpness, and between classicism and subcultural individualism, marks an evolution for PORTS. Shrunken pantsuits, short coats, draped dresses, a-line dresses, pleated skirts. A layering of cut outs and punky touches. Draped knits. The T-shirt reimagined as a lace dress. Massive boots and high-top sneakers anchor each look; metal jewellery with a punk feel, snakeskin panel bags, and the iPhone clutch bring the finishing touches.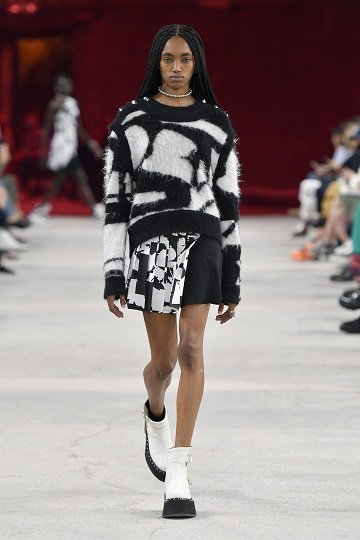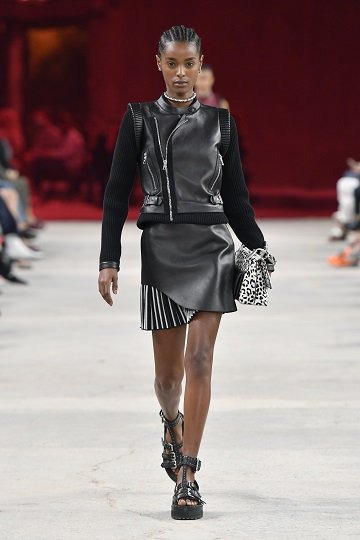 Clothes with an assertive point of view and immediacy.
Short. Sharp. Strong.