PORTS 1961 The "Essential Edit"
PORTS 1961 launches a new capsule collection designed by Artistic Director Karl Templer, working with Tonne Goodman, Vogue's Sustainability Editor, born of their shared admiration for the beauty of a simple white shirt, with a strong focus on sustainability as fashion goes forward.
For PORTS 1961, the white shirt has a longstanding presence and heritage that dates back to the label's beginnings 60 years ago. Together, Karl Templer and Tonne Goodman developed pieces inspired by the tailored white shirt, the cornerstone of a timeless wardrobe, all made with organic cotton.
Karl Templer explains: "The white shirt is iconic. It symbolizes purity, gentle power, confidence and ease. I'm thrilled to work with Tonne. I've always admired her innate style that combines elegance with informality and have a deep respect for her commitment to advancing sustainable practices in fashion."
The Essential Edit includes a selection of crisp white shirts in a variety of styles and cuts; one has deep French cuffs that give an edge, another has box pleats to give swing. Added length makes for a dress; an oversized style doubles up as a jacket.
The collection also includes a wide leg pant with a simple tie closure, and two perfect t-shirts, one short sleeved, one long sleeved. There is the ideal sweater in ivory recycled cashmere, simple and luxurious. A scarf in sustainable silk finishes the collection as a versatile accessory, used either as a belt or kerchief.
Italian manufacturer Ratti, whose reputation is built on extensive research and innovation in sustainable production, is the partner for this collection. Using environmentally friendly materials and production techniques, Ratti's manufacturing processes reduce water waste, as well as energy and chemical use.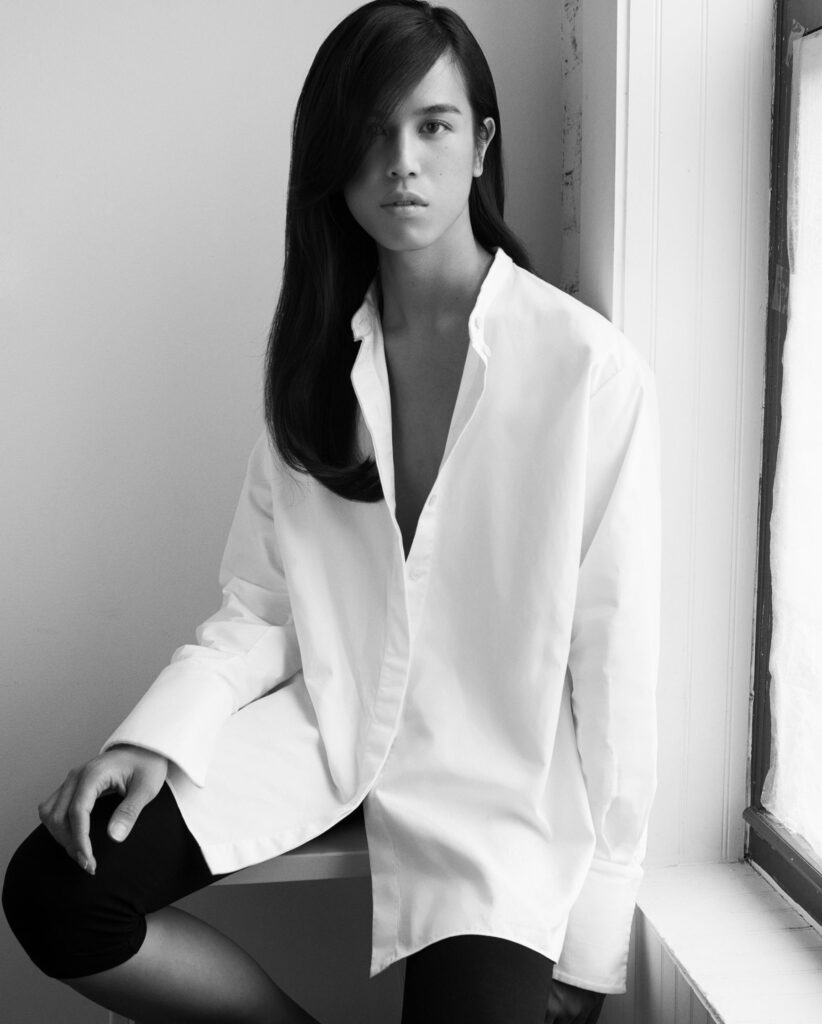 This collection acts as a starting point for the brand, allowing it to explore ways to introduce sustainability into its core collections over the long term. It has been a great pleasure for me to work with Karl in developing a collection from what I consider the most important and enduring piece in my wardrobe; the classic white shirt."