17 Aug 2023 By AWAY IN STYLE
PRIVATE EVENTS AT AMANYARA
Set on the shores of an 18,000-acre nature reserve on the island of Providenciales, Amanyara, Turks and Caicos, is a pristine Caribbean oasis that is ideal for groups getaways, from high-level corporate retreats to incentive groups and more. Offering easy access whether by commercial flight or private aviation, the intimate enclave is just 25 minutes from Providenciales International Airport. Amanyara's accommodation seamlessly integrates into the surrounding landscape, from the 36 timber-shingled, stand-alone pavilions with views of the ocean, tranquil ponds or coastal vegetation to the multi-bedroom villas designed to afford maximum space and the utmost seclusion and privacy. Villa guests have full access to the resort's facilities, offering groups their own exclusive experience of the destination. 
Perfect for corporate retreats or events, Amanyara's 20 two to six-bedroom villas are located on their own 1.5 acre of land, providing consummate privacy and space. With generously proportioned living areas, each villa is set around a black infinity pool and hardwood deck that define their extensive grounds, with several featuring ocean views and others direct beach access. Aman's unwavering attention to detail and intuitive service is brought to every villa experience, with the addition of a dedicated villa host, and the three-to-six-bedroom villas are also catered to by personal chefs.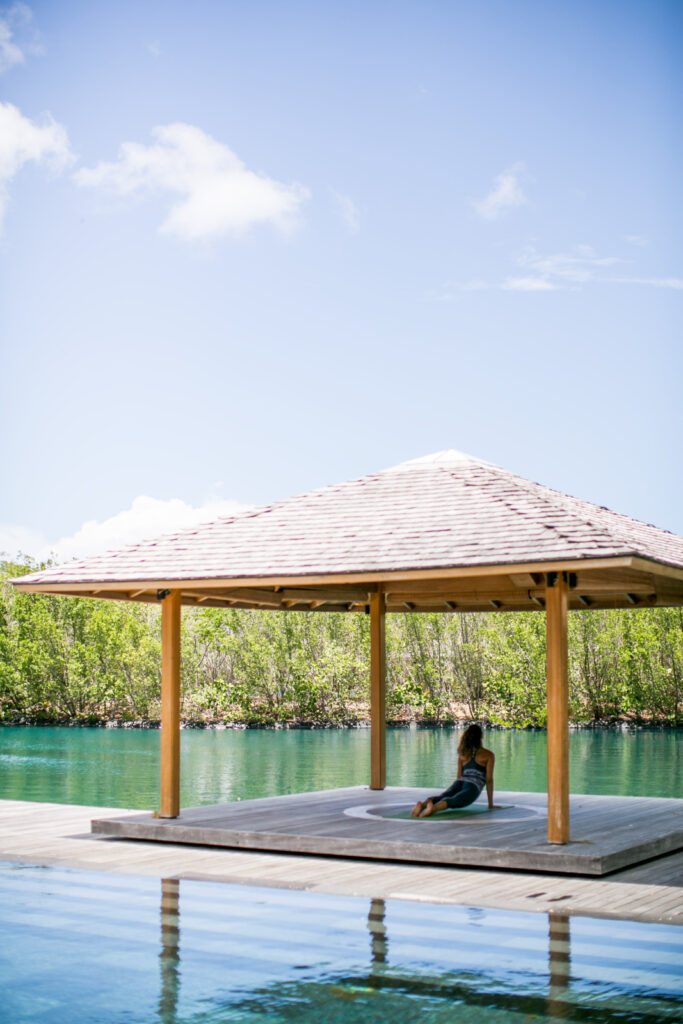 Group Experiences
Groups are welcome to master new sports – from kitesurfing and paddle boarding to kayaking and hobie cat sailing along the coastline. A certified dive master and marine biologist can also accompany the group to enable a deeper learning experience while on the water. On land, Amanyara's sports hub, the Clubhouse, offers no shortage of facilities to build team spirit and get the energy pumping. Groups can partake in tennis on the two courts or pickleball matches, soccer on the outdoor pitch, beach volleyball or basketball games on their own or through clinics with the expert trainers on property.
Taking a holistic approach to well-being, wellness is at the core of Amanyara, with activities and treatments designed to relax and restore body and mind. Groups can enhance their fitness at the Fitness Centre, with personal training programmes available, take part in Pilates and yoga sessions in a fully equipped studio or enjoy boxing in the boxing studio to get the adrenalin pumping. For optimal rejuvenation following an invigorating fitness session, the Aman Spa features four double treatment rooms complimented by an extensive treatment menu, as well as a serene 10-square-metre swimming pool lined with sun loungers.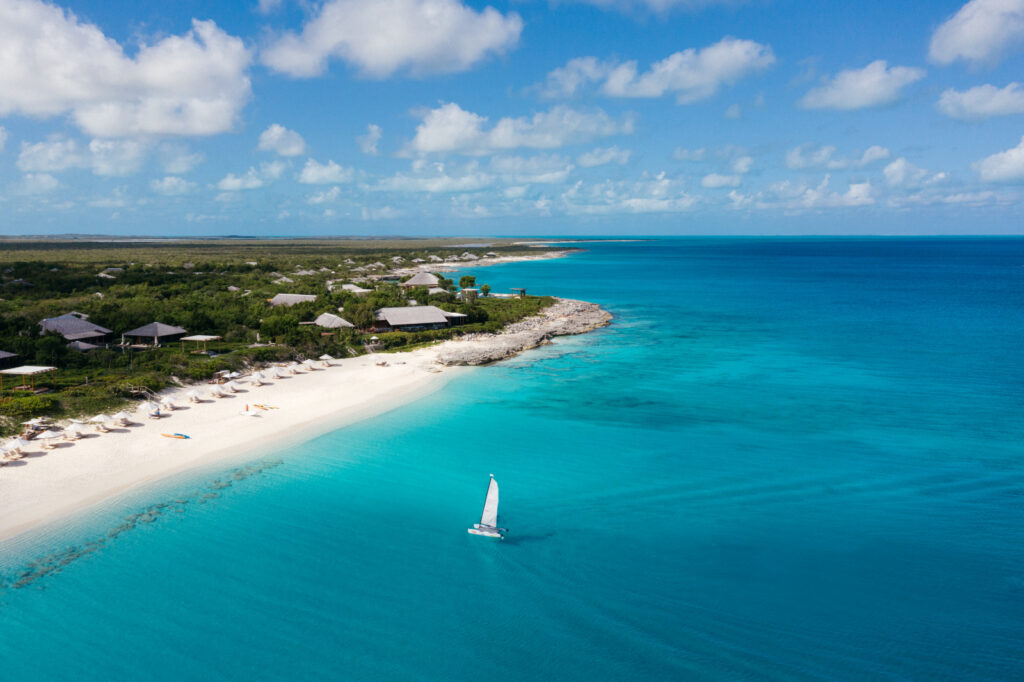 Mindfulness & Stress Management Wellness Immersion
Providing the perfect antidote to the frenetic pace of modern life, Amanyara's Mindfulness & Stress Management Wellness Immersion meets the needs of the modern decision makers. During the three-night or more wellness journey, Amanyara invites executives to cultivate serenity under the expert guidance of Resident Wellness Manager Toby Maguire. The Immersion encourages relaxation and respite from busy schedules, guiding participants towards inner peace and lasting resilience. Following an in-depth assessment on arrival, the programme can be tailored to suit individual or group requirements. Therapies such as hypnotherapy, meditation, yoga and Aman's signature massage work in conjunction with a healthy wellness menu.
Entertainment at Amanyara
On and off property, Amanyara offers an array of facilities and venues for group entertainment. Venues include the main restaurant for up to 120 seated guests who will enjoy uninterrupted sea views. The circular bar with its soaring ceilings is a centerpiece of the property offering space for up to 60 seated guests. Both the Beach Club, located on a dune at the southern end of Amanyara's beach, and the beach itself also provide memorable locations for group entertainment. Off property options include a picnic at Blue Hills beach, an original Providenciales settlement lined with brightly colored buildings, sailboats and coconut groves. Alternatively, nearby popular island beach bar, Da Conch Shack, provides a laidback evening under the palms.