r é n Black Chocolate Cake at the Pullman Park Hotel this April
Pullman Park Lane x r é n  70% Black Chocolate Cake,  myriad flavours of dark chocolate and cocoa together with the natural sweetness and aroma from the Rum are reinterpreted in this exquisite dessert curated by pastry chef Roy Lau. The Pullman is delighted to support the charity and 20% of the proceeds from the sales will be used to support r é n's Youth Programme.
r é n was founded by philanthropist Jo Soo-Tang and a collective of individuals who treasure community and good food while bringing people together to do good for the community. They want to blend human kindness and food to raise money for charities in Hong Kong that are on the frontlines serving those in need. This will be r é n's third activation as they expand on their work under their pillars of HUMANITY, GOODNESS and FOOD throughout the city.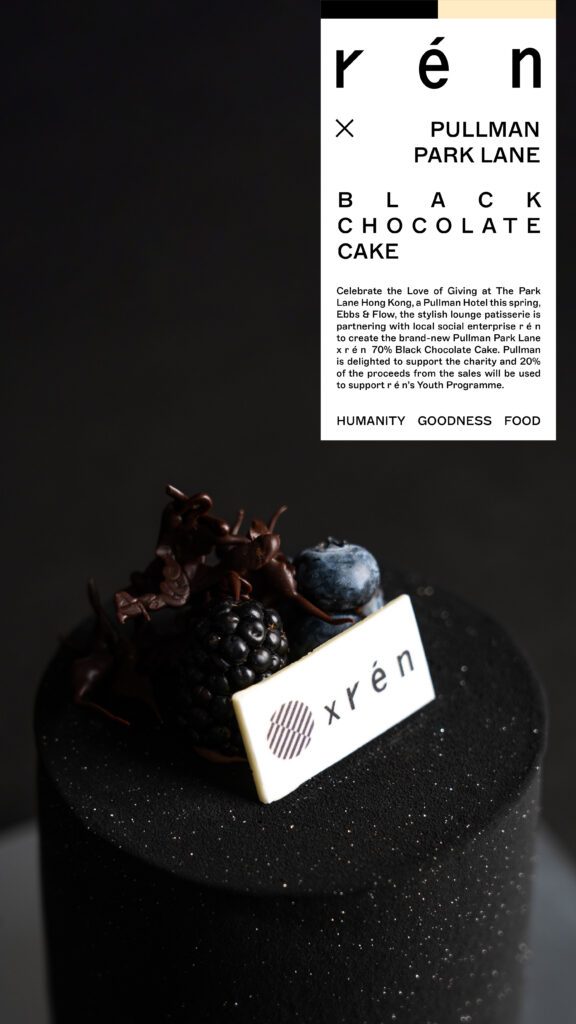 Pullman Park Lane x r é n  70% Black Chocolate Cake
Ingredient includes : Wheat Flour, Egg, Sugar, Butter, Cream, Gelatine, Chocolate, Cocoa, Rum.
Available from 1 till 30 April, 2023
Price : HK$388
(20% of the proceeds from the sales will be used to support r é n's Youth Programme)