23 Jan 2022 By Betty Chung
Redevelopment underway at Fitzroy Island Resort
Fitzroy Island Resort is in the midst of a million dollar makeover in preparation for an anticipated boom as confidence returns to the interstate and international travel sectors.
Three generations of the owners – Doug Gamble, his daughter Tanya, and her son Jason Foy – have played a role in the family's plans to modernise the Australian-owned resort and its day facilities.
Fitzroy Island Resort General Manager Sheena Matthews said strong demand from Queensland holidaymakers over the past two years had strengthened the owners' belief that it was time to invest in the Great Barrier Reef resort.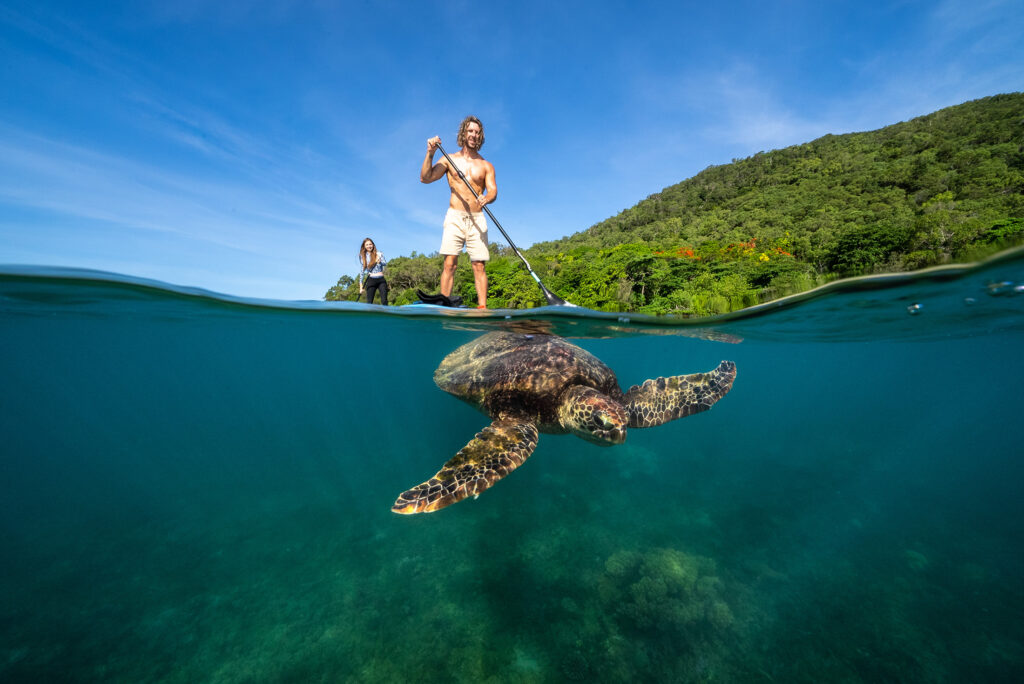 "A $500,000 remodelling of the Resort's bathrooms is underway with six already completed in a modern light colour scheme reflecting the sand and sea, and the remainder to be gradually rolled out as bookings allow," she said.
"The first of the three walkways between the Studios and Suites has been rebuilt using recycled plastic flooring and a custom-made $200,000 lift accessing the rooms will be installed in February.
"Work has started on refurbishing the Beach Cabins on the edge of Welcome Bay which will be enhanced by remodelled bathrooms, extended balconies, new furniture and fittings.
"Behind the scenes we have an improved call centre, the guest Wi-Fi will be boosted by a new satellite being installed in February, and a new engine is on the way for the Fitzroy Flyer.
"The Gamble family and the staff are really excited about the $270,000 redevelopment of the pool and pool bar scheduled for May which will be a highlight of the new facilities.
"These improvements follow the opening of the FISH Activities Centre with a purpose-built dive training pool, a soft play area for toddlers, a Kids Club workshop, and new flooring and furniture for Zephyr Restaurant.
"In preparation for the return of weddings and business events our new venue on the first floor, Ocean View, has been constructed adjacent to the Rainforest Room overlooking the pool area and Welcome Bay, bringing the meetings and events spaces to three in total."
Fitzroy Island Resort is 100% Australian family-owned and operated. Only a 45-minute boat ride from Cairns city, the rainforest island is home to the Cairns Turtle Rehabilitation Centre and the Great Barrier Reef's first ocean-based coral nursery.