Rimowa Celebrates its Latest Store Opening in Hong Kong's Harbour City
Since 1898, RIMOWA has always sought to provide effective and elegant solutions for the discerning traveller. This craftsmanship expertise and industrial know-how is apparent in RIMOWA's luggage, bags and travel accessories. Now, the Maison's diverse selection of products will find a new home in Hong Kong with the opening of its newest flagship boutique in Harbour City.
Considered one of Hong Kong's leading shopping destinations, Harbour City offers a prime location to boast RIMOWA's famous designs. The new boutique features the German Maison's instantly-recognizable minimalistic aesthetic. Its façade adopts a new look that pays homage to RIMOWA's signature grooved aluminium suitcase, made of a twisted metal strip structure with two different finishes that offer passers-by a different viewing experience depending on their direction. In another ode to the iconic design, the façade's metal grooves are engineered to twist at a specific height to offer pattern that's reminiscent of the rounded corner of a RIMOWA suitcase.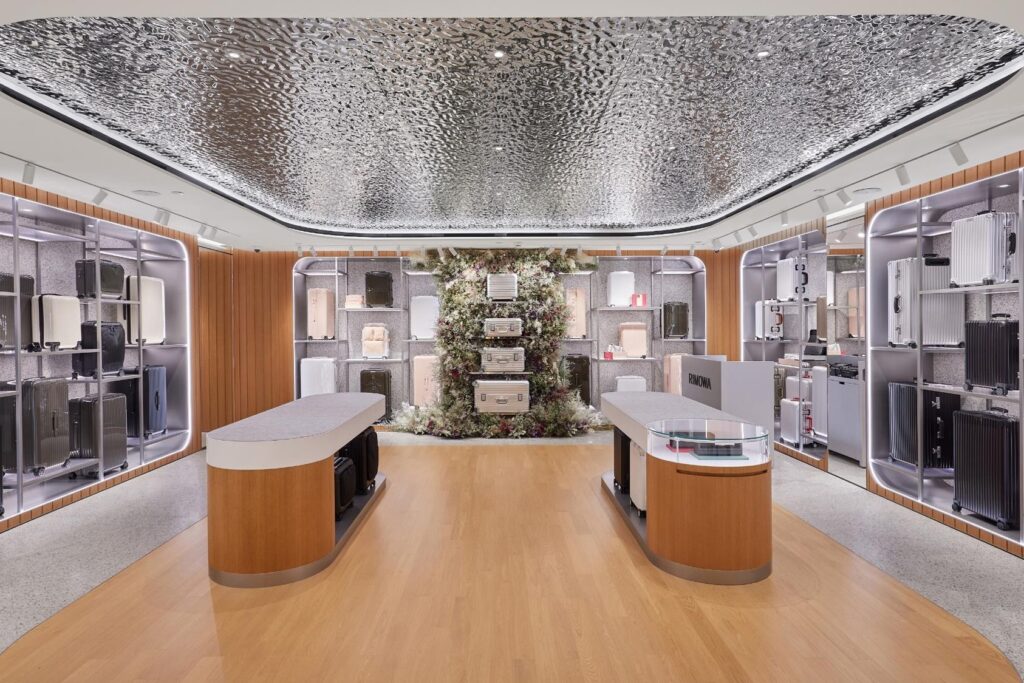 Inside, a rippled metal sheet design takes centre stage. Featured on the ceiling and walls, the special material gives the impression of moving water in an ode to Harbour City's location atop of the world-famous Victoria Harbour. The reflective rippled walls and ceilings offer a striking contrast to the silver metallic material used to display of RIMOWA's iconic products.
The boutique offers a full range of signature RIMOWA products, from the grooved aluminium Classic suitcases to the latest daily travel tools, showcasing the German Maison's increased attention to daily mobility. The Never Still collection will see a dedicated display in the boutique. Specialised cases from the Maison's archives will be featured on display.
In addition, the new boutique also features an in-store client care centre, providing travellers with expert repairs to wheels, locks, and handles to ensure every RIMOWA suitcase accompanies them for a lifetime of journeys around the globe.
At an exclusive event held in the new Harbour City flagship store, Cantopop rising star Michael "MC" Cheung, actress Lilian Ho, actor Angus Yeung, actress Lam Ting, singer Sophy Wong, Jaime Cheung, Zeno Koo and model Irisa Wong, key influencers Christy Lee, Ziya Chiang and Bobby along with selected press, stylists, etc were introduced to RIMOWA's latest product launches on July 12th, 2023. The luxurious space also presented the Maison's latest seasonal colour from the Original collection, Arctic Blue, while guests enjoyed cocktails and canapes to music played by DJ.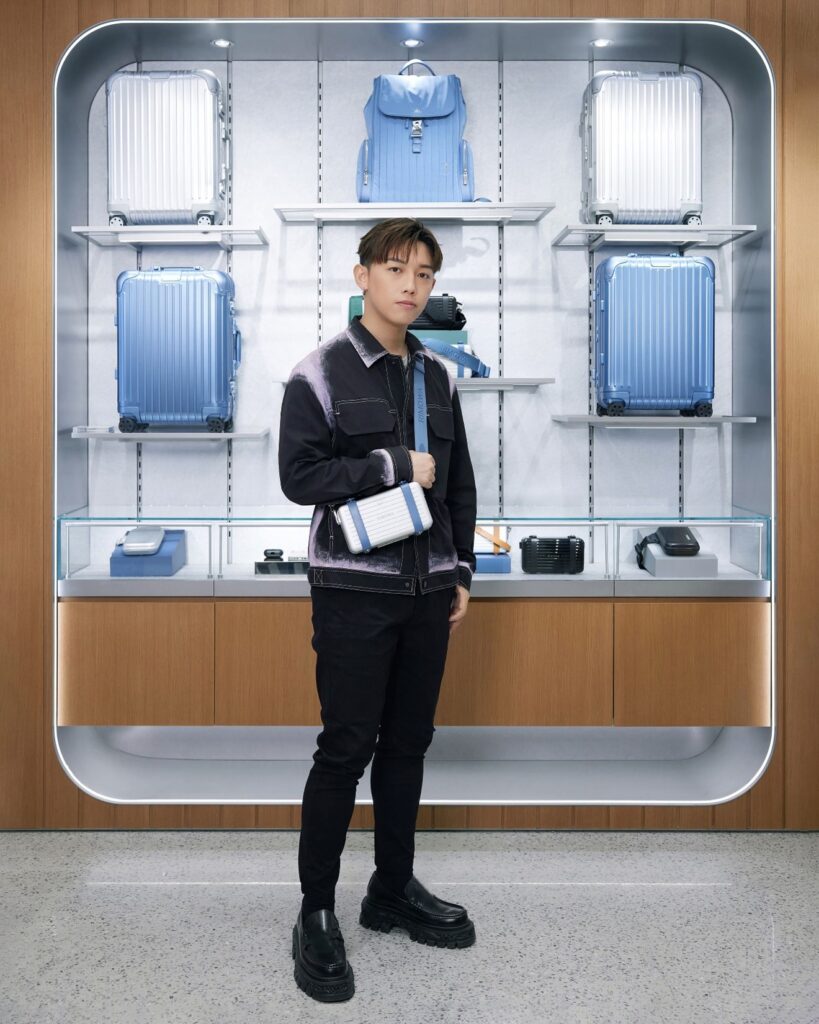 To celebrate the occasion, the German Maison is unveiling a new graphic for it's hot-stamping service for luggage tags. Made to add a personal touch to RIMOWA cases, the graphic illustrates the signature Kowloon harbour view.
RIMOWA Store Harbour City
Shop 2346-7, Level 2, Gateway Arcade, Harbour City, Kowloon
Contact: + 852 2312 6238