Rosewood Hong Kong presents the "The Holiday Edit"
Rosewood Hong Kong presents the "The Holiday Edit," a specially created collection of opportunities to stay, gift and experience for a festive season filled with joy, togetherness and wonderment.  Family, friends, children and loved ones are all invited to escape, renew, rejoice and give back in the fullness of the season.  From yuletide feasting to a festive celebration, holiday-themed stays to a very merry Christmas Kids Camp, plus inspired gifting for both nearest and dearest and those less fortunate, The Holiday Edit offers a multitude of moments to set Christmas imaginations alight.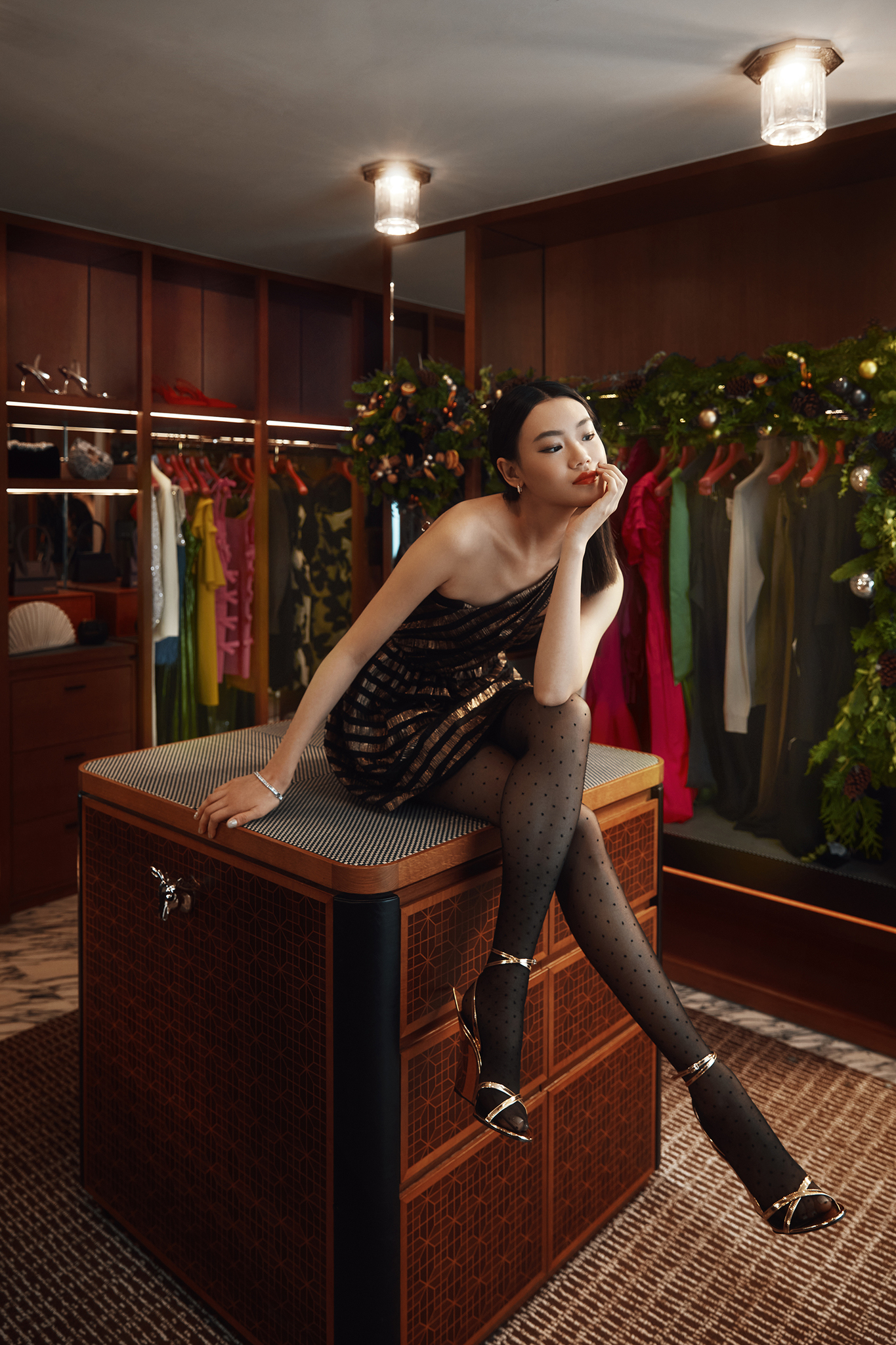 Staycation Edit
Rosewood's signature staycations for the holidays are offered throughout December with festive amenities in luxury accommodation bringing the yuletide spirit to life, tables beautifully set for the season and Christmas rituals to join to warm the heart.  Four exclusive staycation packages are on offer:
Festive Staycation (1 to 30 December, excluding 24 and 25 December), Rosewood Celebrations ­– Christmas Edition (24 to 26 December), New Year's Eve at Rosewood (31 December) and Holiday Retreat (1 December 2021 to 31 January 2022).
For an unforgettable Christmastime spree, a stay at Rosewood Hong Kong can be combined with a private charter aboard Princess Yachts with the City and Sea Staycation package, for four persons from now until 31 January, 2022. The adventure begins with one night in the hotel's luxurious two-bedroom suite, which includes a set dinner at HENRY or The Legacy House, Manor Club's access and breakfast. This is followed by one night's stay aboard the exclusive-chartered Princess F70 luxury yacht, with a dedicated Rosewood chef and butler on board, alongside an evening of cocktail and sumptuous dining, and sailing around Hong Kong's beautiful waters for a day.
Embark on a journey to restore, reconnect and rejuvenate during the festive season with a Warming Winter Wellcation at Asaya, the urban wellness concept and lifestyle community. Well-being is prioritised during a one or two-night stay, with a guided session in healing or therapy as well as a body, detox or facial treatment.
Connect with us: Facebook; Instagram; WeChat @RosewoodHongKong #RWJourneys @RosewoodHongKong