Rosewood Seoul Announcement Release
Rosewood Hotels & Resorts® has been appointed by Eleven D&C Co., Ltd., one of Korea's leading real estate developers, to manage Rosewood Seoul, a new build ultra-luxury hotel set to open in 2027. Situated beside Yongsan Park in the heart of the city, the hotel will exist within The Parkside Seoul, a revolutionary development occupying the former site of the United Nations Command. The mixed-use neighborhood will also include high-end retail and residences connected by expansive outdoor spaces, creating a new environment for activity and human interaction.
The location of Rosewood Seoul holds significant cultural, historical, and geographical value and places visitors within an exceptional area of the city. With frontage along Noksapyeong-daero, one of Seoul's main thoroughfares, The Parkside Seoul serves as a connector to both the city's traditional business district to the north and the modern Gangnam area to the south.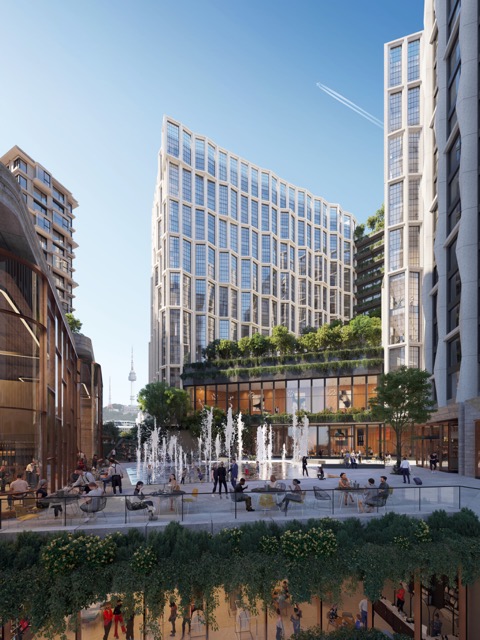 Akin to Central Park in New York or Hyde Park in London, the hotel's neighboring Yongsan Park will serve as a new hub that stretches from the banks of the Han River to the foot of Namsan Mountain and includes noteworthy attractions such as the National Museum of Korea. Guests of Rosewood Seoul will find more opportunities for exploration and discovery in the hotel's surrounding Itaewon area, one of Seoul's most affluent neighborhoods. Here, sophisticated shopping, world-class dining, and elegant nightlife are all within easy reach.
Rosewood Seoul will also be home to an Asaya, Rosewood's comprehensive wellness concept focused on the intersections between physical, mental, and emotional well-being. This expression of Asaya will be designed to incorporate offerings that speak to Korea's cutting-edge approach and commitment to health and beauty. Spanning 4,500 square meters, Asaya will have multiple treatment rooms, hydrotherapy and relaxation areas, indoor pool, luxury locker rooms and saunas, as well as a state-of-the-art fitness center and an indoor golfing facility. Additional hotel facilities will include extensive, multi-purpose event space totaling 1,800 square meters and Rosewood Explorers, the brand's culturally inspired kids club concept.
Rosewood Seoul seeks to offer as diverse an experience as the destination itself. A gateway for international business and a trendsetter in fashion, art, design, and music, the capital city is a natural fit for Rosewood's unique approach to delivering luxury lifestyle experiences across Asia and around the globe.