Sail the Festive Season in Unrivalled Luxury with Regent Seven Seas Cruises®
A Collection of Destination-Immersive Voyages to Celebrate the Holiday Season Across the Globe
For travellers looking to create truly exceptional holiday memories in 2022 and 2023, Regent Seven Seas Cruises® has revealed seven seasonal sailings to ensure an unforgettable festive experience.
Departing in December 2022 and 2023, voyages range between 14 and 67 nights aboard The World's Most Luxurious Fleet™, including The Most Luxurious Ship Ever Built™, Seven Seas Explorer®. From the coastal beauty of Australia and New Zealand to exotic Africa, the culture and colour of Asia and diverse destinations across the Americas, there's a smorgasbord of festive season itineraries for guests to discover.
A series of carefully curated holiday menus will be on offer as part of Regent's unrivalled all-inclusive experience, with delectable feasts designed for Christmas Eve, Christmas Day and Hannukah, courtesy of the expert culinary team. Christmas Eve will feature European-style dishes, with an American-themed menu served up on Christmas Day. Seasonal plates include decadent baked ham with traditional trimmings, roast turkey with chestnut-stuffing, pumpkin pie with cranberries and cinnamon-vanilla sauce and classic English Christmas pudding with vanilla and whiskey sauce. A specially crafted cranberry Santa Clausmopolitan and eggnog will be available in every bar to extend the pre- and post-feast festivities. Seasonal entertainment ranges from Christmas and Hanukkah services to festive themed trivia nights and musical performances.
Regent Seven Seas Cruises' 2022/2023 Holiday Cruise Highlights
Starting close to home, Seven Seas Explorer will sail her maiden voyages around Asia Pacific during the 2022 holiday season.
A Taste of the Tropics
Departing Singapore on 12 December 2022, with the option to extend the journey with a FREE three-night pre-cruise land programme, Seven Seas Explorer's 17-night Coastal Beauties of the Pacific voyage will visit ports including Java, Bali and Thursday Island, with Christmas Day spent on spectacular Whitsunday Island, and disembarking in Sydney.
Ring in the New Year in New Zealand
The following year, Seven Seas Explorer will grace local waters for a 14-night voyage from Sydney to Auckland, New Zealand New Year, departing on 22 December 2023. Guests can look forward to highlights including a day's scenic sailing the breathtaking fjords of New Zealand and a choice of up to 46 FREE shore excursions across nine ports of call. These include cheese and chocolate tasting in Burnie, Tasmania, a mud bath or visit to a local Maori village in Rotorua, a yoga and meditation retreat in Christchurch to end the new year mindfully, or an adrenaline-fuelled all-terrain tour of the high country of New Zealand's Southern Alps.
A Festive Season Safari
A little further afield, Seven Seas Voyager's® 15-night Holiday Safari round-trip departing Cape Town on 21 December 2022, is the ultimate journey to create magical memories. From a FREE three-night Winelands and Wildlife pre- or post-cruise programme in Cape Town to the unspoiled sights of Namibia, the warm hospitality of Mozambique and the natural beauty of Richards Bay, this itinerary will delight guests who enjoy nature in refined luxury.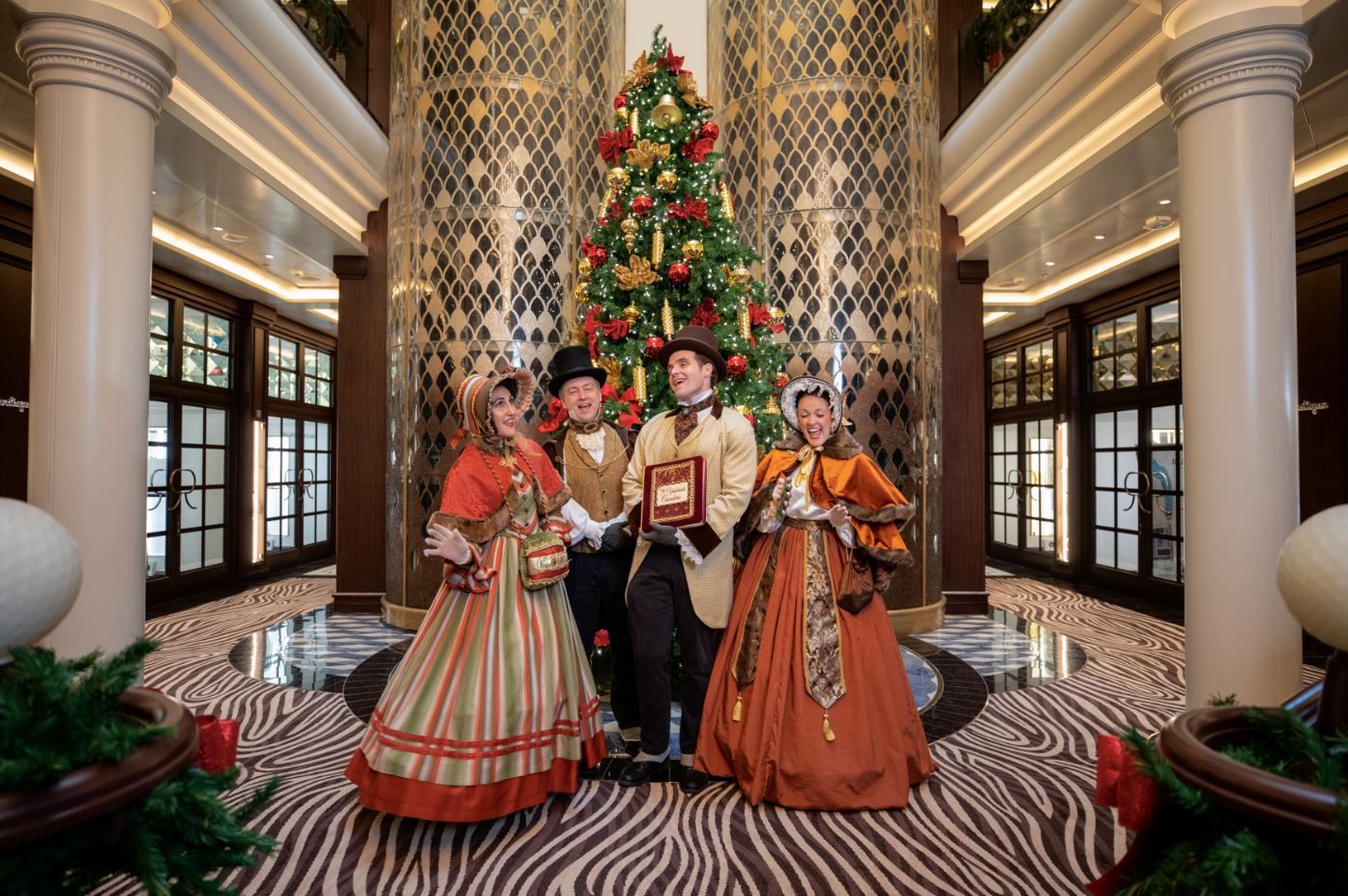 Celebrate in Unrivalled Opulence
Travellers seeking the pinnacle of luxury might consider booking a blissful suite on Seven Seas Grandeur™, which will join The World's Most Luxurious Fleet™ in 2023. Set sail for 16-nights of unparalleled luxury from Miami to Los Angeles from 21 December 2023 on the Comfort Across the Canal voyage.
Extend the Festive Season in South America
For those ready to make up for lost travel time, Seven Seas Splendor® will undertake an epic 67-night Circle South America 'Grand Voyage' departing Miami on 4 December 2023. Voyage highlights include the coast and colour of Mexico, Belize, Honduras, Guatemala, Chile, Argentina, Brazil and beyond, and an overnight stay exploring the cobblestone streets and rooftop bars of bustling Panama City and Buenos Aires.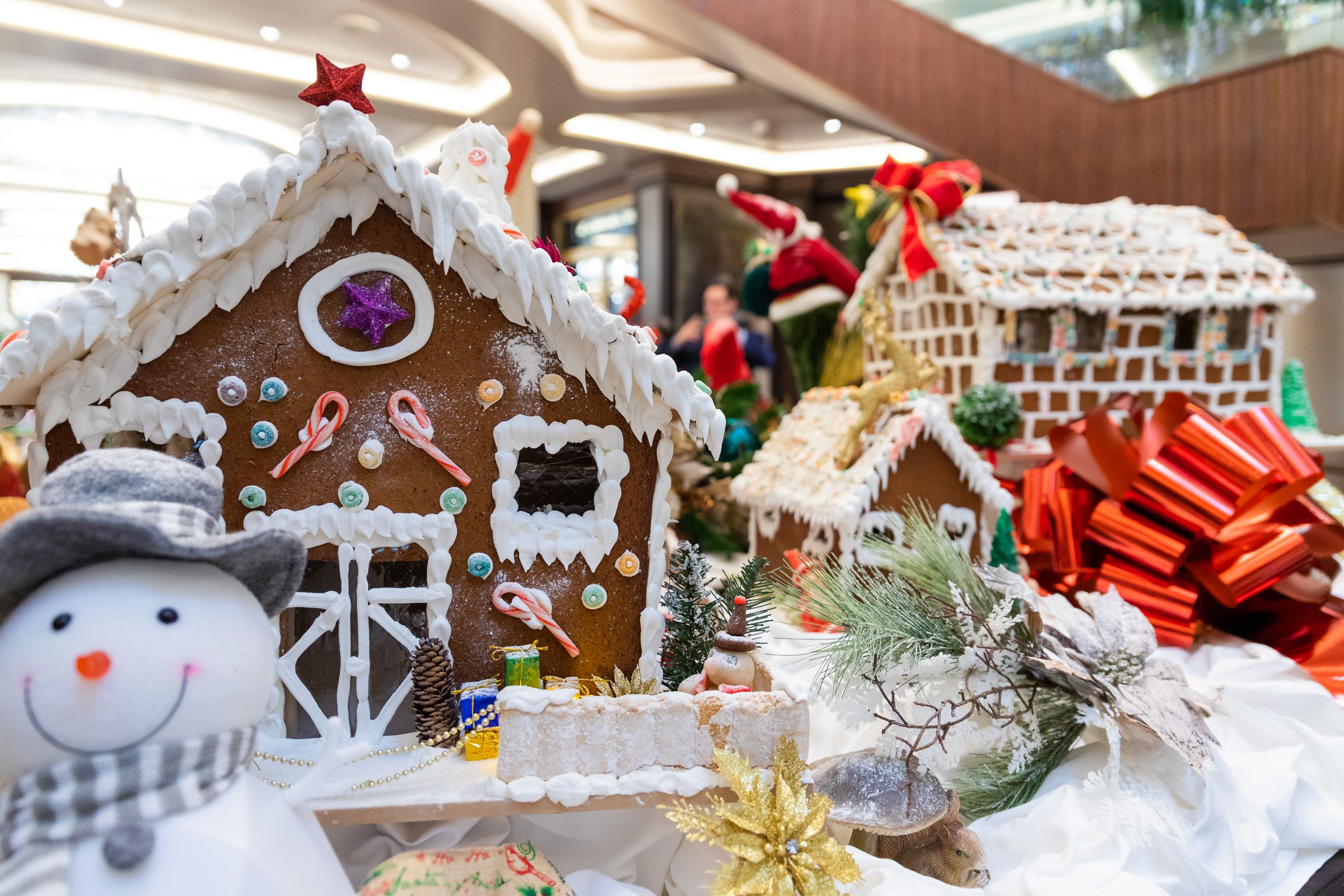 Experience Christmas Day in the Amazon
For a once-in-a-lifetime holiday memory, experience Christmas in the Amazon aboard Seven Seas Mariner®. A round-trip sailing departing Miami on 12 December 2023, this 25-night adventure includes up to 90 FREE shore excursions across destinations ranging from St Barts and Guadeloupe to Trinidad & Tobago, Grenada and Brazil.
A Holiday of Highlights
Still in South America, the 21-night Earth, Fire & Ice departs Lima for Buenos Aires aboard Seven Seas Splendor on 20 December 2023, offering a choice of up to 33 FREE shore excursions. Unmissable experiences during this itinerary include the UNESCO listed wall of blue ice in Chile's Laguna San Rafael, penguin colonies and the world's southernmost Anglican church in the Falkland Islands, and the cosmopolitan marina of chic beach resort, Punta Del Este, in Uruguay.
Singapore 800-616-7097 / Hong Kong and Rest of Asia +852 2165 6020 or contact a professional travel advisor.