20 Jul 2023 By AWAY IN STYLE
SENS Gallery Presents "Summer Adventures" Debut show in Hong Kong of Peter Opheim and Ogden Opheim
SENS Gallery presents "Summer Adventures", a duo exhibition featuring the latest sculptures and paintings by highly acclaimed American artists, Peter Opheim and Ogden Opheim. Peter Opheim's paintings showcase fanciful and protuberant characters that likely reflect the kinship of modern society, while also leaving room for interpretation by the viewer. Ogden's boxhead sculptures, on the other hand, unify human figures and robots as one entity, transcending the limitations of knowledge and reflecting a sense of independence for both the artist and the viewer.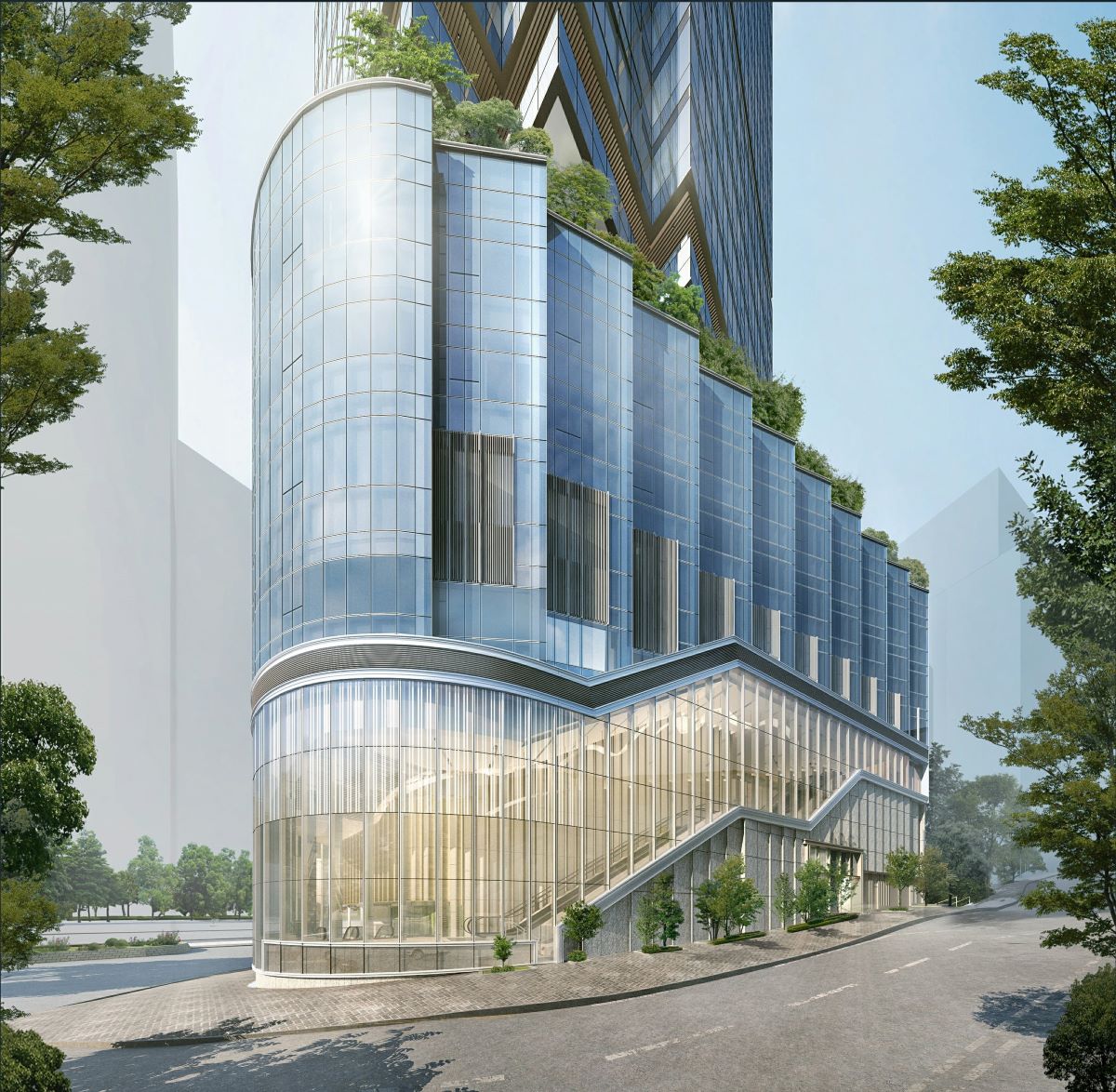 This exhibition brings together the unique styles of Peter and Ogden, offering a glimpse into two generations' reflections on human nature through love, compassion, and togetherness. It aims to inspire viewers to delve deeper into the meaning and significance of these values, while promoting greater awareness and understanding of human values.
The exhibition will run from 10th August to 9th September 2023, bringing love and unity to the world through different interpretations of the two artists. SENS Gallery cordially invites all media friends to attend the Opening Ceremony of the "Summer Adventures" to gain a deeper appreciation of their creative visions. Peter and Ogden Opheim will join us at the opening to personally meet the distinguished guests.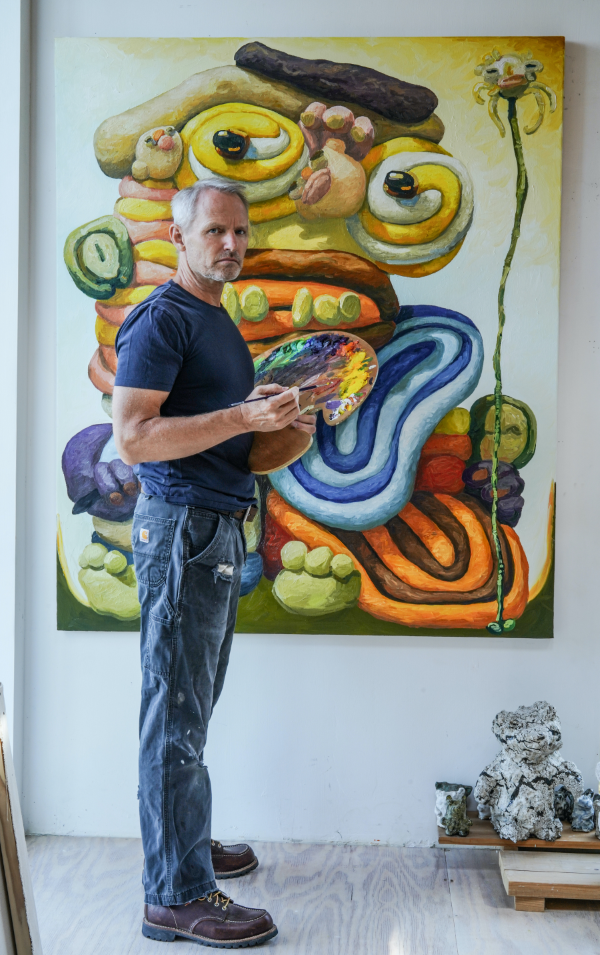 Peter Opheim (b. 1961) is an American artist who lives and works between New York City and San Cristobal, New Mexico. Born in Landstuhl, Germany, Opheim graduated with a BA in Economics and Asian Studies at St. Olaf College in Northfield, Minnesota in 1983. With a lifelong passion for art, he began his career as an abstract artist before experiencing a shift in his stylistic approach.
Opheim's paintings feature fantastical, biomorphic characters stemmed from the artist's imagination. From clay figures to the canvas, these characters are the personification of a complex psychology, introducing the viewer to a world where the synergy of childlike imagination and adult emotions reflect on what it means to be human.
Peter Opheim has been the subject of numerous solo exhibitions, including 'Friends' at PAHO Gallery (Yokohama, 2023), 'Explorers and Brothers' at Powen Gallery (Taipei, 2022), 'Carnivores Plants and Invisible Magicians' at Askeri Gallery (Moscow, 2021), 'Swamp and Cave' at Cohle Gallery (Paris, 2021), 'Shipwreck' at D'Stassi Gallery (London, 2021), 'Wunderkammer' at Rood Gallery (New York, 2017) 'Fables of the Eleven Rooms and Six Houses' at Zevitas/Marcus Gallery (Los Angeles, 2016) and 'HERE' at The Columns Gallery (Seoul, 2011).
He is the recipient of the Pollock/Krasner Foundation Grant, New York, 1995 and the Fellowship Award for Sculpture from the New York Foundation for the Arts, 2017. His work has been collected across the globe, shown in the United States, Korea and Singapore and is part of private collections in China, Hong Kong, Europe, Japan, Russia, Taiwan, and the UK.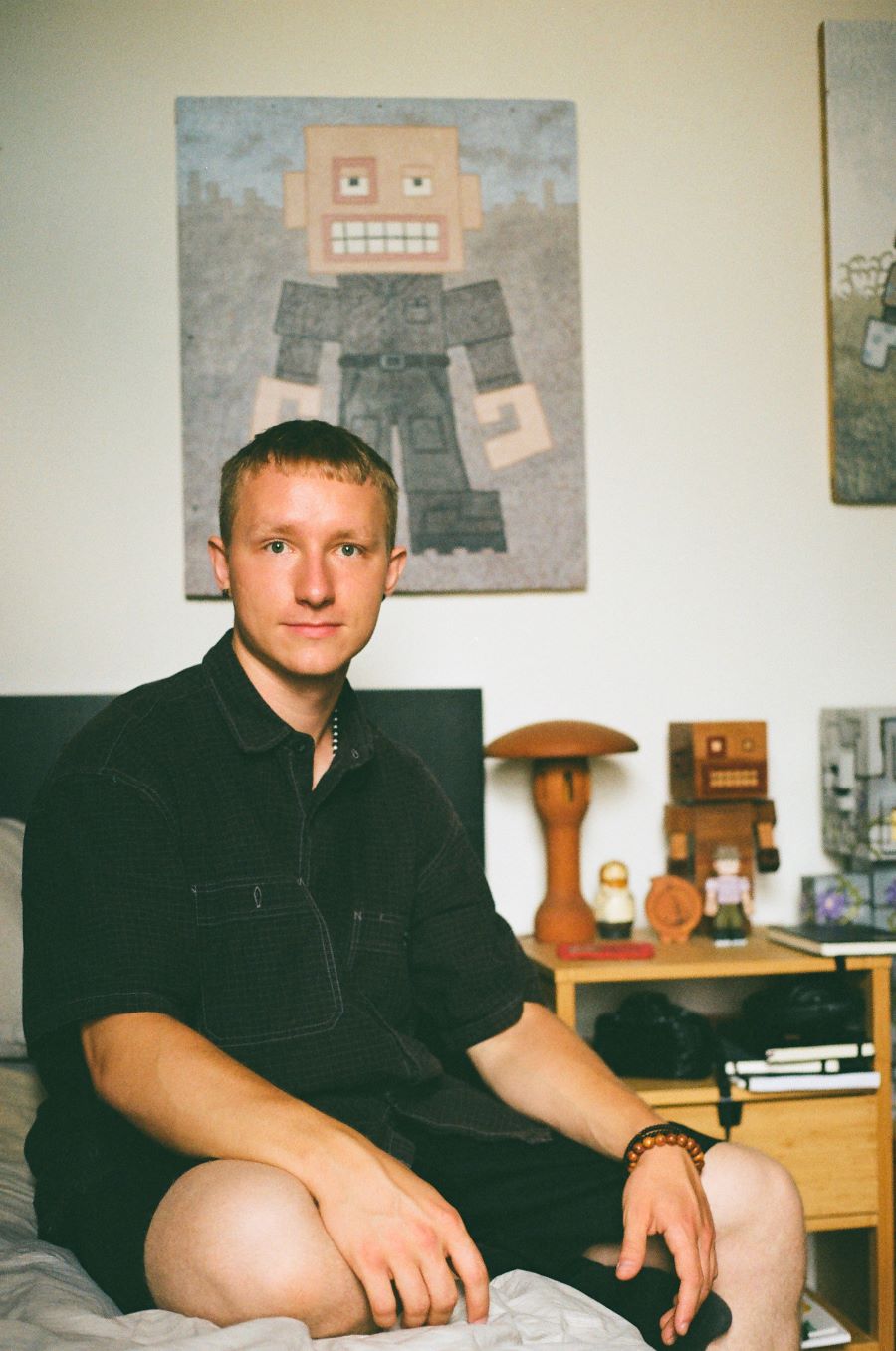 About Ogden Opheim
Ogden Opheim (b. 1998) is an American artist and designer based in New York City. Born in New Mexico, Opheim graduated with a BFA in Industrial Design at the Rhode Island School of Design in 2021 with an Honors Designation.
Opheim is the founder of Boxhead World, established in 2020. Inspired by the experience of a dream, the brand's image of a square face became a symbol into exploring the dichotomies of the modern age, such as humans and robots. This is seen in the brand's two logos, one with two eyes and teeth representing the "human", while the other, a more abstract portrait consisting of only a few rectangles, represents the "robot".
He finds inspiration from exploring digital media, and the different landscapes surrounding him, having lived in nature and in the city. His works are influenced by his interests in philosophy, art, and design within representational and abstract forms, in addition to the constantly developing cultural evolution and technology today.
He was awarded the Eva Zeisel Award for Design Excellence in 2021.
About SENS Gallery
SENS Gallery is a contemporary art gallery located in Hong Kong. The gallery is dedicated to identifying and advancing prominent global artists with diverse backgrounds and practices. We take a bold and innovative approach in promoting artists in the greater Asian region.
As the name indicates, SENS states a sense of feeling, a sense of taste, and a sense of gesture. Founded inside the leading corporate complex in Wong Chuk Hang district, SENS expresses internationalism, channelling between the west and east spheres. Through our curated programs, SENS endeavours to cultivate tastes and inceptions that stand for inclusiveness, diversity and uniqueness. We are devoted to fostering cultural belonging and care for the Hong Kong art community.
The gallery will also be located above the new headquarters of the Hong Kong Arts Development Council, enhancing the emerging creative enclave of Wong Chuk Hang and bringing further attention to art lovers in Hong Kong and worldwide.