12 Nov 2022 By AWAY IN STYLE
SẾP, the First Indochine Vietnamese Restaurant with Wood-fired Concept Opens its Door in Central, Hong Kong in November 2022
Lai Sun Dining is proud to add some Vietnamese vibes to the Central dining scene. The leading hospitality group that operates and manages (Hong Kong – 10 November 2022)Lai Sun Dining is proud to add some Vietnamese vibes to the Central dining scene. The leading hospitality group that operates and manages 21 distinctive brands across 26 venues worldwide, with a total of 10 Michelin stars counted in the group's portfolio plus 2 exclusive private clubs, has brought SẾP, an Indochine Vietnamese restaurant with wood-fired concept, to the H code (High Block) in the heart of Central.
Helmed by Executive Chef DoBee Lam, the new Vietnamese restaurant SẾP can cater up to 90 guests with 4 highly versatile private rooms and an open kitchen with wood-fire set up. Chef DoBee, a multi-talented Chef with over 25 years of experience in Food & Beverage industry, makes full use of his strong artistic sense and knowledge gained from his Arts and Culinary Education, besides the dining concept, menu development, kitchen and restaurant operations, DoBee had been heavily involved in the making of SẾP, including the restaurant positioning, interior and graphic design, and even the naming of this new addition.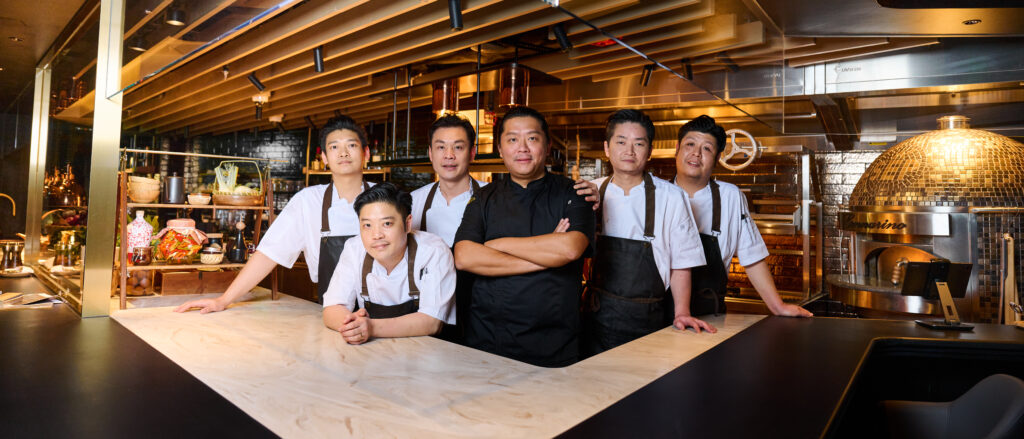 SẾP is a great addition to the bustling Central area, exquisite Indochine Vietnamese dishes of SẾP infused French-style and the essence of major cities in Vietnam. With décor co-designed by Chef DoBee and the design house, the interior is fitting for the Central crowd with discerning taste, fitted with burnt wood-panelled walls (represents wood-fire cooking), biophilic bamboo walls and ceilings (natural essence of Vietnam) and a fine touch of Indochine artworks and decorations (colonial influence) and golden wall panels throughout the welcome area.
Chef DoBee had completed his degree at the Culinary Institute of America in Napa Valley, the US where he had gained extensive culinary skills and knowledges. In 2015, he had travelled to Vietnam and had spent 7 years there to fully immerse himself at the local food culture and the most authentic taste of different regions of Vietnam, where he had discovered and was fascinated by the wood-fire cooking culture originated from the ethnic minorities of the hill tribes at the mountainous region, and this is where he got the inspiration of introducing the fire-cooking trend to Hong Kong's dining scene, which had been prevailing in many major cities all over the world in recent years.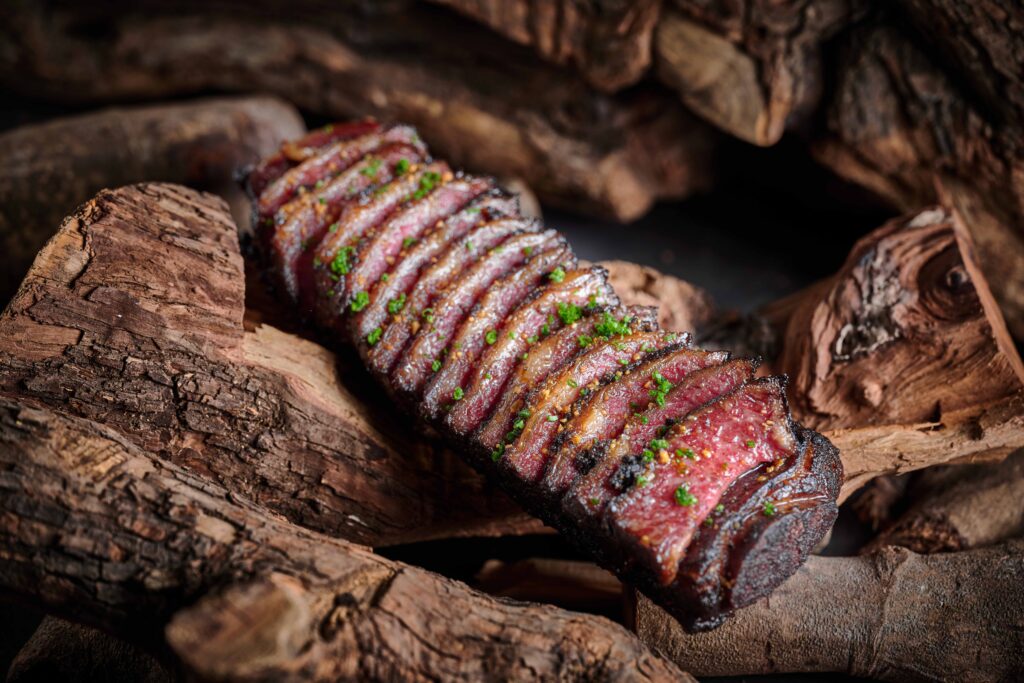 The open kitchen with wood-fire set up is the perfect hang out spot, allowing guests to watch our chefs in action and to find out more about the wood-fire cuisine, Chef DoBee's hand-picked ingredients and preparations behind his signature dishes. Accommodating up to 90 guests, our 4 highly versatile private rooms are perfect for intimate gatherings or large parties, Chef DoBee is one of the most experienced caterers in Hong Kong and can be your personal chef for high-end barbeque catering and bespoke dinner parties or events.
SẾP

Telephone: +852 21165433 / Whatsapp: +852 92092400

Email:

info@sep-hk.com

Address:19/F, H Code (High Block), 45 Pottinger Street, Central, Hong Kong

Opening Hours: 5:30pm – 10:30pm (Every Monday to Saturday)

Website:

https://sep-hk.com

Follow us at Facebook and Instagram: @sephongkong @laisundining