Serrini, the face of Drunk Elephant, a popular American skincare brand
Serrini personally created and performed an ad song titled "How I Smoothie You." In this catchy performance, she introduces the concept of indulgent skincare smoothies, highlighting the brand's unique approach to skincare.
In a previous video themed "Happy Skin," Drunk Elephant and Serrini, known as the "Beauty Guru" (real name: Ka Yan Leung), received a tremendous response. Serrini enthusiastically endorsed Drunk Elephant's effective ABC skincare products, inspiring more people to embrace the brand's unique skincare smoothies.
Building on the previous video's success, Serrini created and performed the song "Mix it, Blend it, Smooth. How I Smoothie You!" in the next installment. With her sweet voice and elegant appearance, she encourages everyone to listen to their skin's needs and emphasizes the simplicity of blending Drunk Elephant products to create personalized skincare smoothies. Serrini humorously notes, "How I Smoothie You essentially means How I Love You!"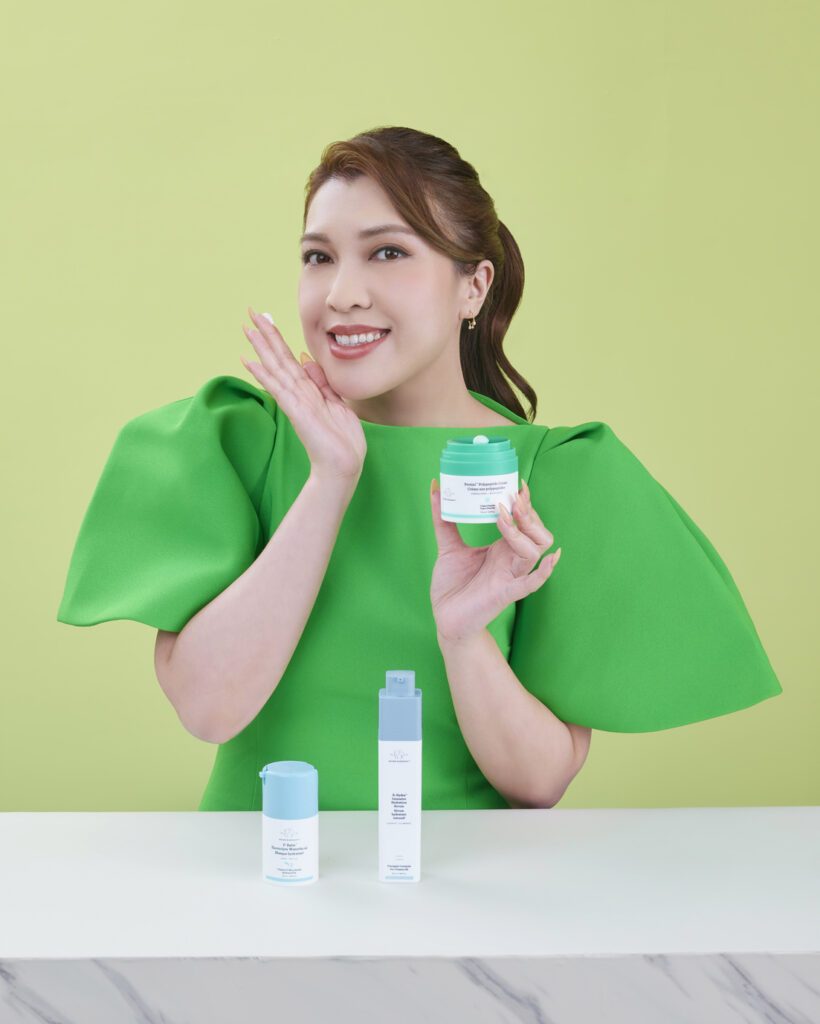 Serrini is excited to share her favorite Drunk Elephant flagship skincare smoothie, requiring just "1 Pump, 2 Drops." This customizable routine easily fits into busy urban lives. Even amid preparations for new songs and touring concerts, Serrini keeps her skin in top condition. She enthusiastically exclaims, "Daily skincare is a joy; you can mix and match products as you like. I love it!"
Serrini's preferred morning and evening "skincare smoothie" delivers radiance, moisture, and firmness. It features the flagship Protini™ Polypeptide Cream, effectively restoring skin elasticity and providing hydration and collagen with just 1 pump. Combined with 1 Drop of the high-efficiency B-Hydra™ Intensive Hydration Serum and 1 Drop of the F-Balm™ Electrolyte Waterfacial, this regimen revitalizes the skin's mo
isture and elasticity, making it ideal for women frequently working indoors, addressing skin dehydration concerns!
---
(Protini™ Polypeptide Cream) HK$560/50ml
(B-Hydra™ Intensive Hydration Serum) HK$405/50ml
(F-Balm™ Electrolyte Waterfacial) HK$445/50ml
Drunk Elephant專櫃
銅鑼灣軒尼詩道 555 號崇光百貨B1樓
查詢電話:(852) 2831 8987