Exotic handpicked voyages for Hong Kong guests to discover
Regent Seven Seas Cruises® Reveals Seven Unrivalled Sailings from the Captivating New
2023-2024 Voyage Collection
Regent Seven Seas Cruises® is delighted to reveal seven unique itineraries from the record-breaking 2023-2024 Voyage Collection, featuring exciting new ports of call and engaging cultural experiences in iconic destinations around the world.
The new collection features 139 new voyages to discover across Africa and Arabia, Alaska, Asia, Australia and New Zealand, the South Pacific, Canada and New England, the Caribbean and Panama Canal, the Mediterranean, Northern Europe, and South America, as well as transoceanic crossings, and four exceptional Grand Voyages.
With maiden calls to 15 new ports across Europe, Asia, Arabia and North America, guests will have countless opportunities for immersive exploration aboard The World's Most Luxurious Fleet™. Enjoying Unrivalled Space at Sea™ and personalised service, with every luxury included, guests sailing with Regent on one of its newly released Voyage Collection journeys will enjoy An Unrivalled Experience™. With FREE Unlimited Shore Excursions in every port of call, discerning travellers can discover a diverse mix of new and familiar destinations.
Seven Sailings to Discover
Mediterranean Perfected – Lisbon to Rome aboard Seven Seas Splendor™, 9 April 2023 for 12 nights
The Mediterranean coastline is home to breathtaking landscapes with clear azure waters, rocky hillsides and ancient architecture. For those who cherish history and iconic landscapes combined with mouth-watering culinary locales – this is the perfect voyage.
Seven Seas Splendor sets sail from Lisbon, Portugal and makes her way to Seville – famous for its flamenco dancing and architectural designs. It was said to have been built by Hercules himself and its fascinating history makes it one of Spain's most intriguing places to visit.
After exploring the stunning island of Mallorca, the journey continues to Barcelona and the coastline of Costa Brava before stopping in Marseille to enjoy the best of Provence. Glamourous Monte Carlo is the next port of call which plays host to a beautiful collection of landmarks for guests to admire and learn the history behind its current-day glitz and glamour. Next is Cinque Terra, a UNESCO World Heritage site since 1997 and a collection of five pastel-coloured fishing villages perched on a cliff edge. They are all connected by a quaint, 19th-century train track, before Seven Seas Splendor heads to her final stop in the eternal city of Rome.
Summer on the Aegean – Venice to Istanbul aboard Seven Seas Mariner®, 11 June 2023 for 10 nights
Commencing in one of the most romantic cities in the world, take a gondola ride through the intricate network of canals that meander among its Renaissance palaces. Admire the crystal-clear waters of Croatia's Dalmatian Coast before reaching the Aegean Sea and the wonder of Greece, with stops in Argostoli, Crete and the ancient city of Athens.
While in Athens, it would be impossible not to visit the Acropolis – an iconic piece of history. Set on a rocky hill above the city, The Parthenon, was dedicated to goddess Athena, who was the protector of the city-state, and from whom Athens takes its name. Other monuments which make up the Acropolis include the Temple of Athena, Nike, the Erechtheion and the Propylaea.
The final stage of this voyage treats guests to the World Heritage Site of Ephesus, founded in the 10th century BC, before the cruise concludes in Istanbul. In the evening, enjoy a stunning view of the city when the city is dramatically illuminated, and behold the Blue Mosque and the Hagia Sophia from Sultanahmet Square, before dining on mouth-watering Turkish cuisine in the bustling Kumkapi quarter.
Norwegian Fjords and Glaciers – Stockholm to Copenhagen aboard Seven Seas Splendor™, 10 July 2023 for 16 nights
This cruise embraces the beauty of Northern Europe with guests embarking in Stockholm, arguably one of Scandinavia's prettiest cities. Often referred to as the Venice of the North, Stockholm is a regal destination set across 14 main islands and has a huge archipelago, with some further 20,000 islands jetting out into the Baltic Sea.
Cruising the Baltic Sea, Seven Seas Splendor arrives in the historic city of Tallinn in Estonia, known for its medieval architecture and cobblestone streets. Continuing to St Petersburg for an overnight sojourn, guests can explore the premier attractions of this beautiful locale, with extra time to allow for a deeper understanding of its history, culture, and architectural treasures.
Cruising the Gulf of Finland follows to the next stop Helsinki, then a relaxing day cruising the Baltic Sea before arriving in Berlin, the capital of Germany. A bohemian metropolis, Berlin welcomes guests with its signature blend of ever-present history, creative style and vibrant culture. Seven Seas Splendor then sails to Helsingborg, Oslo, before sailing towards Skarerrak. Guests will take in the ports of Kristiansad, Savanger, Molde, Helleyst, Geiranger and Nordfjordeid, with a day at sea and a stop in Gothenburg, before the final port of call in beautiful Copenhagen.
Ancient and Holy Lands – Jerusalem to Venice aboard Seven Seas Voyager®, 15 October 2023 for 14 nights
Known as an ancient trading route, this breathtaking voyage commences in the Holy Land of Israel before cruising to Cyprus and the port of Paphos. One of the world's oldest and holiest cities, Jerusalem possesses tremendous spiritual significance. Guests can visit the walled Old City, which is divided into four quarters and contains several sacred sites, including the Church of the Holy Sepulchre, Temple Mount and the golden-domed Al-Aqsa Mosque.
Seven Seas Voyager will then sail the Turquoise Coast to Antalya, the entry point to discover Turkey's stunning southern Mediterranean region. With a stop in Marmaris, she then continues onto Greece to enjoy the delights of the Greek Isles, taking in Patmos and Mykonos before visiting Athens. The final sojourn sees travellers enjoy the Adriatic Sea, then onto the crystal blue waters of the Dalmatian Cost to stunning Debrovnik, Koper and the last port of call, Venice. It is no surprise that Venice is one of Europe's most popular destinations. Nothing prepares you for your first sight of St Mark's Square and its glistening medieval Basilica; phenomenally beautiful palazzos and world-class museums that line the canals and alleys, with quaint bars offering a welcome respite from the busy streets.
Canary Islands to Ivory Coast – Barcelona to Cape Town aboard Seven Seas Voyager®, 18 November 2023 for 25 nights
The Canary Islands lie approximately 100 kilometres from the south coast of Morocco. An archipelago of seven main islands, while part of Spain, feel more Caribbean in style due to their laid-back atmosphere, island time and stunning beaches. Many of the Canary Islands have been awarded UNESCO Biosphere Reserve status because of their unique volcanic landscapes and national parks.
A truly once in a lifetime experience, this voyage commences in Barcelona, sailing onto Seville, Casablanca and across to the islands of Santa Cruz de Tenerife, before cruising down the West Coast of Africa. This unique journey takes guests to Dakar, the capital of Senegal which is the western-most city of Africa. This former colonial trading post has evolved into a thriving modern city filled with an envious range of landmarks, attractions, and cultural sites.  The voyage will then call into Banjul, capital of Gambia, also known as the City of Light, its colonial structures and cultural artifacts attract many visitors to this tiny island city.
Seven Seas Voyager will then continue her journey to Sao Tome before visiting Walvis Bay where dolphins, whales and cape fur seals inhabit the waters around Pelican Point Lighthouse. The final port of call is the breathtaking city of Cape Town, home to striking natural beauty, famed beaches, and the wonder of Table Mountain.
New Zealand, New Year – Sydney to Auckland aboard Seven Seas Explorer®, 22 December 2023 for 14 nights
Enjoy the festive season celebrating both Christmas and New Year aboard 'The Most Luxurious Ship Ever Built™', Seven Seas Explorer. This  voyage begins in the iconic Sydney Harbour, filled with unmissable sights and experiences. Cruising to Melbourne, Geelong, and Burnie, Christmas Eve and Christmas Day will be celebrated in Melbourne, before heading across the Tasman Sea to explore the magnificent Milford, Doubtful and Dusty Sounds.
She continues sailing up New Zealand's east coast, calling into Dunedin, Christchurch, Wellington, Napier and Rotorua, and visits the beautiful Bay of Islands filled with sheltered beaches, rich marine habitats, historical treasures and a unique sub-tropical climate; the Bay of Islands has become one of New Zealand's most desirable destinations. This voyage concludes in Auckland, New Zealand's largest city and the buzzing cultural hub of the North Island. Settled by Maori explorers around the 14th century, Auckland was then discovered by British colonialists in 1840. After rapid expansion over the last century and a half, this city is now the centre for New Zealand's contemporary life, with bungee jumps, cool bridges, and soaring skyscrapers.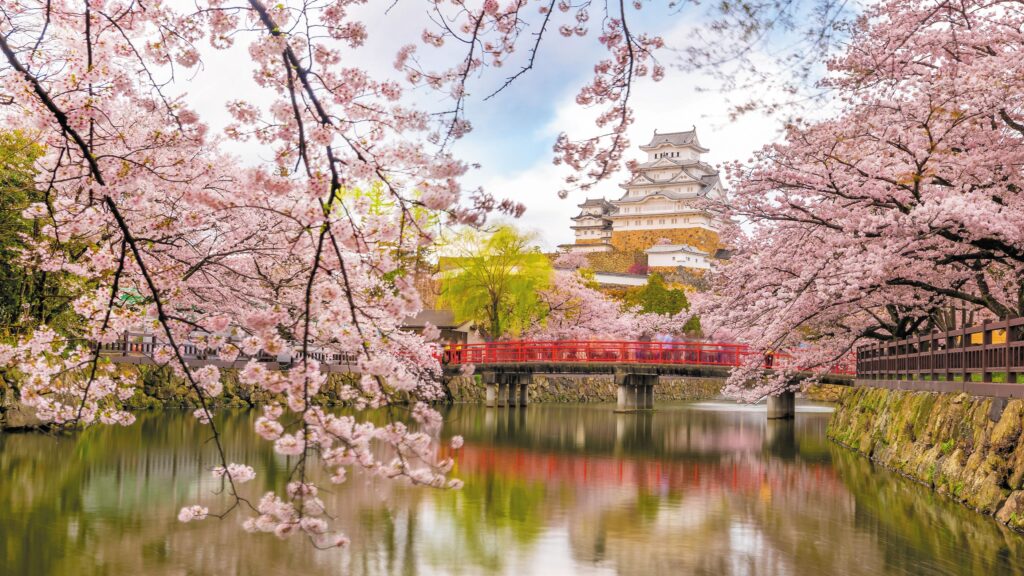 Grand Asia-Pacific Journey – Sydney to Tokyo aboard Seven Seas Explorer®, 19 January 2024 for 59 nights
This memorable Asia Pacific Grand Voyage is perfect for guests seeking enriching longer voyages. Commencing in Sydney, this extensive sailing journeys through ten countries, boasting five overnight city stays, starting with striking Singapore, known as the Lion City of Southeast Asia.
The next overnight port of Shanghai draws in millions of tourists every year thanks to its dynamic culture. Here, glitzy skyscrapers and impressive shopping complexes coexist with traditional gardens and temples. Old restaurants, shops, and buildings are constantly being overhauled for new and renovated models.
Osaka, Japan is the next destination, renowned for its food, followed by the neon-lit night-time entertainment district, Nipponbashi, and traditional temples, and the tallest building in the country, Abeno Harukas. Concluding in Tokyo, the ultra-modern and enduringly traditional Japan's capital is a kaleidoscope of pop culture, history and innovation. There is something for everyone to enjoy, whether it is the buzz of a pachinko parlour, the scent of incense at Sensō-ji temple, the neon lights of Shinjuku, or the sight of blossoming cherry trees. Tokyo's high-tech reputation is embodied in its modern skyscrapers, high-speed bullet trains, robot restaurants and nine-storey electronics stores.
With every luxury included, additional bespoke amenities on this majestic Grand Voyage include a one-night pre-cruise hotel stay and dinner, an exclusive shoreside experience and up to US$800 shipboard credit per guest, alongside unlimited laundry services. Travellers joining this sailing will also be enlightened by an enriching series of guest speakers and special interest lecturers.
Every Luxury Included
With spacious all-suite, all-balcony accommodation and FREE Unlimited Shore Excursions in every port of call, voyage fares also include gourmet cuisine in a range of specialty restaurants and al-fresco dining venues, fine wine and spirits, entertainment, unlimited FREE WIFI, FREE valet laundry, and pre-paid gratuities. In addition, guests choosing to stay in Concierge Suites and above can enjoy additional amenities including a FREE one-night pre-cruise hotel package with a transfer between hotel and ship, priority online shore excursions and dining reservations and Regent Choice Shore excursions.
For elevated levels of luxury, guests staying in Penthouse Suites and above can enjoy a personal butler, daily canapes, iPhone docking station with complimentary use of iPad and iPod, Guerlain bath amenities, complimentary pressing on first night and a selection of bed pillow styles, plus all concierge suite amenities.
A brochure and video showcasing Regent's new 2023-2024 Voyage Collection have been created. For more information, please visit RSSC.com/new-season-launch, call Singapore 800-616-7097 / Hong Kong and Rest of Asia +852 2165 6020 or contact your local travel advisor.