16 Sep 2022 By AWAY IN STYLE
SHERATON CEBU MACTAN RESORT
SHERATON CEBU MACTAN RESORT OPENS ITS DOOR IN THE QUEEN CITY OF THE SOUTH
Sheraton Hotels and Resorts Opens Its First Resort In The Philippines
Hong Kong – Sheraton Hotels & Resorts, part of Marriott Bonvoy's portfolio of 30 extraordinary brands, today announces the opening of the brand's first resort in the Philippines, Sheraton Cebu Mactan Resort. Situated at the heart of the richest marine diversity on the island, the 261-room beachfront resort is set to be the new gathering place for locals and travelers to enjoy meaningful connections and elevated guest experiences and adventures within and beyond the resort.
Sheraton Cebu Mactan Resort is located along Punta Engaño Road, Mactan Island, Lapu-Lapu City, Cebu Philippines. Its proximity is strategically a 30-minute drive to Mactan International Airport, the gateway to the newest and most anticipated resort in the Queen City of the South. The new resort offers captivating views of the Hilutungan Channel, one of Cebu's finest and richest sanctuaries, and the scenic Olango Island, once of the seven best known flyaways for migratory birds in the world.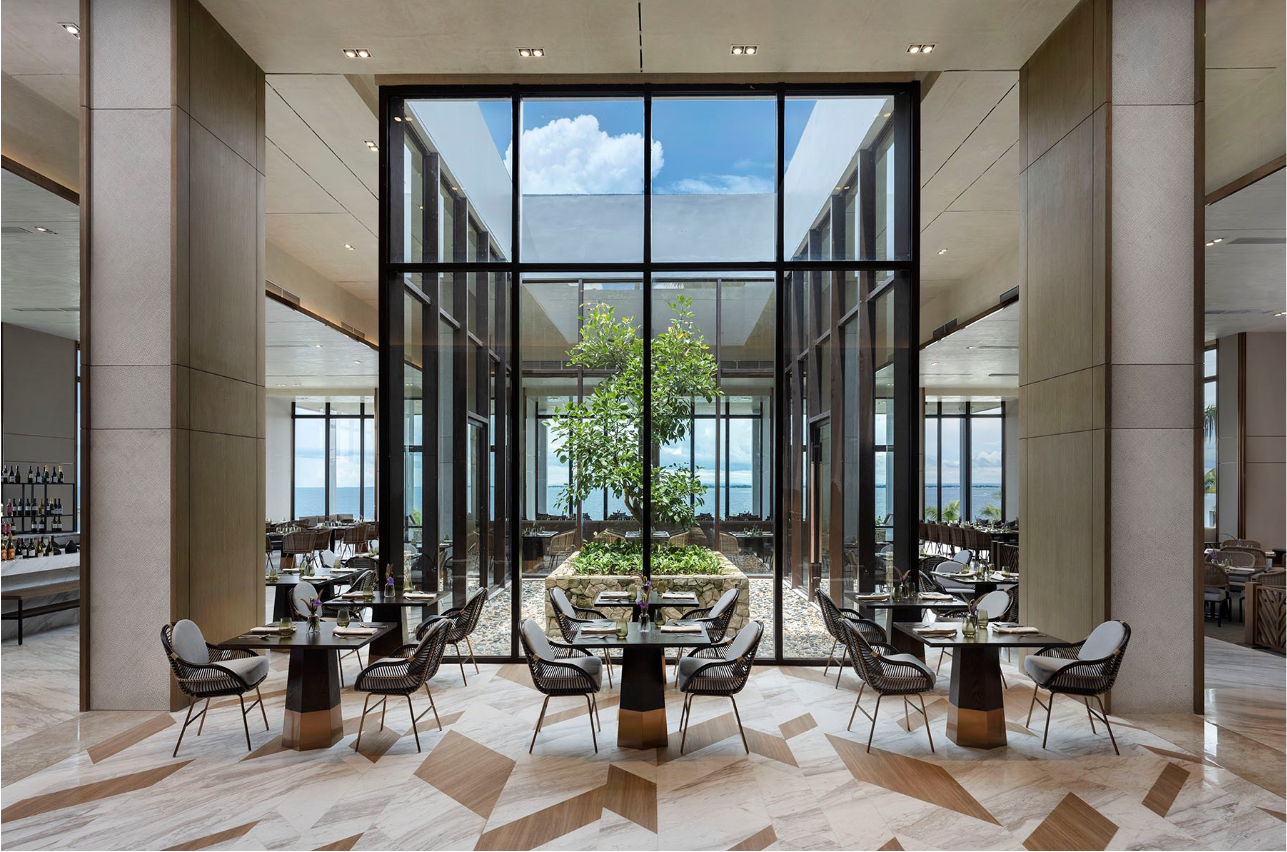 "We are excited to open Sheraton Cebu Mactan Resort. The opening marks Marriott International as well as Sheraton's first resort in the Philippines," said Duke Nam, Area Vice President of Korea and Philippines, Marriott International. "We are committed to grow our portfolio in the region, bringing a diversified portfolio for different types of travelers to this popular leisure destination."
The beachfront resort boasts 261 modern and spacious guest rooms and suites, with a majority of rooms overlooking at the ocean view. With floor-to-ceiling window and balcony letting in sufficient natural light and offering commanding view over the sea in selected guest rooms. Guest rooms are appointed with modern amenities including 50-inch LED televisions, high-speed wireless internet and premium bath amenities. A selection of room types are available, including a 246 square meter Presidential Suite and a 89 square meter Sheraton Honeymoon Suite that features 180 degrees view of the ocean in the bedroom.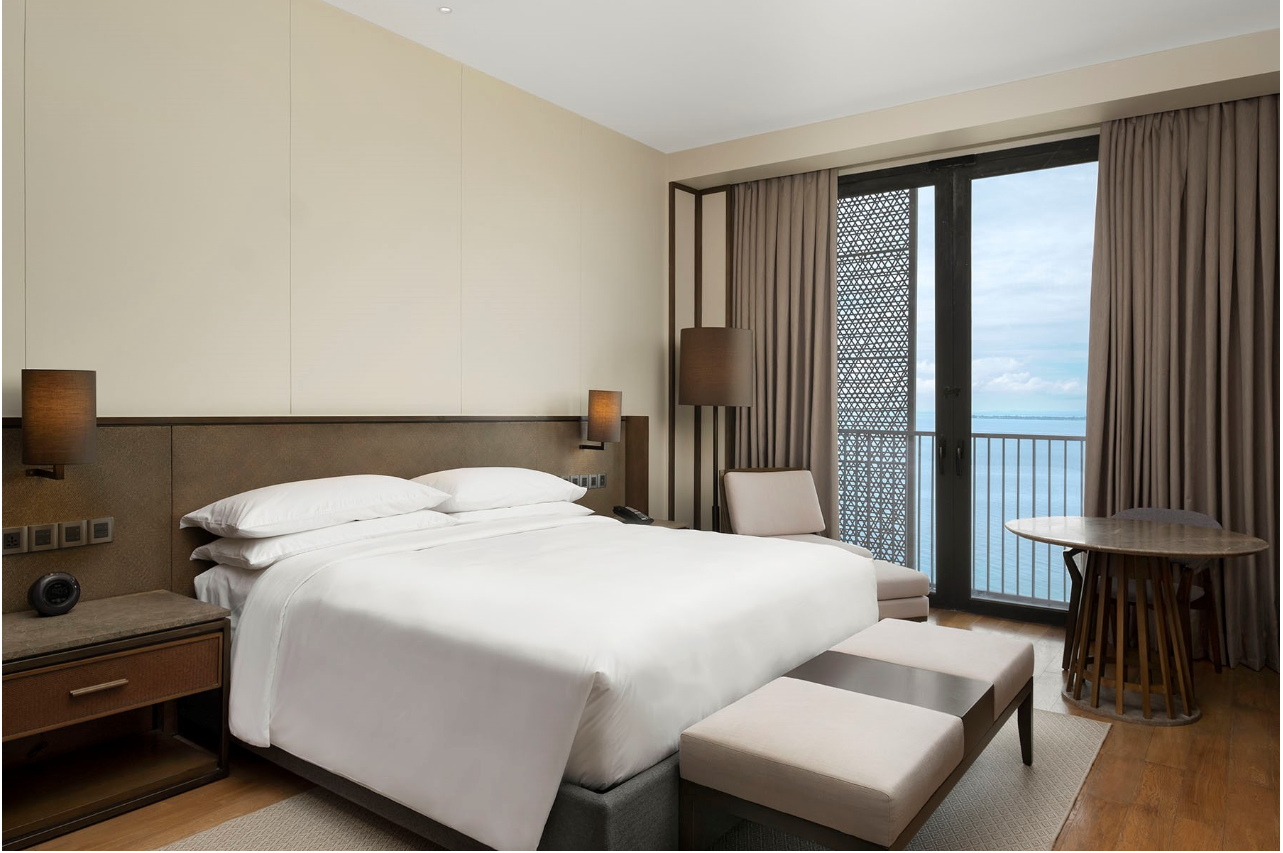 Upon arrival, guests will be welcomed by the open-space lobby embellished with Cebuano-inspired design elements – from the earth-toned furnishings to the carefully handcrafted furniture. Unveiling the courtyard scenery is the swimming pool, complemented with the stunning view of Mactan Island's famed white sand beach, natural landscapes, and crystal blue waters.
Guests can embark on a journey of epicurean at Sheraton Cebu Mactan Resort's four dining outlets including, 5 Cien, the resort's all-day dining, where culture, art, and haute cuisine all come together over an etch of international dining selections complemented with local selection of variations such as the taho station, sikwate or tablea station, and other Cebuano delicacies served in a gourmet ensemble. DIP, the resort's signature restaurant, offers a neo-festive palatable experience to the guests – serving the best Nikkei cuisine paralleled with bold eye-catching Peruvian-Japanese dishes and interiors. Another peculiar feature in the resort is the Buhi Bar, a stone-carved exquisite cave bar serving classic and contemporary drinks handcrafted by seasoned mixologists paired with scrumptious Mediterranean dishes. Sa Sitio is a perfect place to relax and enjoy a vast array of pastries, staple drinks, and grab-and-go options.
Sheraton Cebu Mactan Resort features a total of 1,400 square meters of event space, including one grand ballroom and four meeting rooms. The event space includes a Grand Ballroom that can accommodate up to 500 guests with a range of flexible layouts, making it an ideal venue which caters to large conferences, picture-perfect weddings and social gathering in difference size and scale. The resort's dedicated event and catering team will ensure every activity that takes place is seamless and successful.
Guests have access to an array of leisure facilities at the resort, including a fitness center and an outdoor swimming pool. The resort also features the brand's signature Sheraton Spa with six treatment rooms, where guests can pamper themselves with a selection of healing massages and treatments.
"We are excited to be welcoming guests to the Sheraton Cebu Mactan Resort. Recognized as one of the Philippines' most important hubs, Cebu is one of the few places in the Philippines where white-sand beaches are within the reach from a bustling historic city. It is a place known for its heritage and natural environment, and this truly makes Sheraton Cebu Mactan Resort a tropical sanctuary to experience the authentic and heartfelt Cebuano hospitality," said Sheraton's General Manager, Dottie V. Wurgler–Cronin.
For more information, booking details, and promotions, visit www.sheratoncebumactan.com.
SHERATON CEBU MACTAN RESORT