11 Apr 2022 By AWAY IN STYLE
Simplicity in Elegance by BRUNELLO CUCINELLI
Simplicity in Elegance
Men's Collection Spring Summer 2022
On the path traced towards rebirth, towards joyful reunions and the sharing of daily gestures, men are starting to rediscover a taste for elegance and dressing well as well as the emotions and sensations of well-being that stem from a polished, relaxed and contemporary style.
With this renewed desire for elegance, simplicity takes on a special role; because of its closeness to a natural expression of masculinity, it is capable of transmitting a message of authenticity, of positivity and of spontaneity. The style seeks completeness through balance, essentiality and sobriety.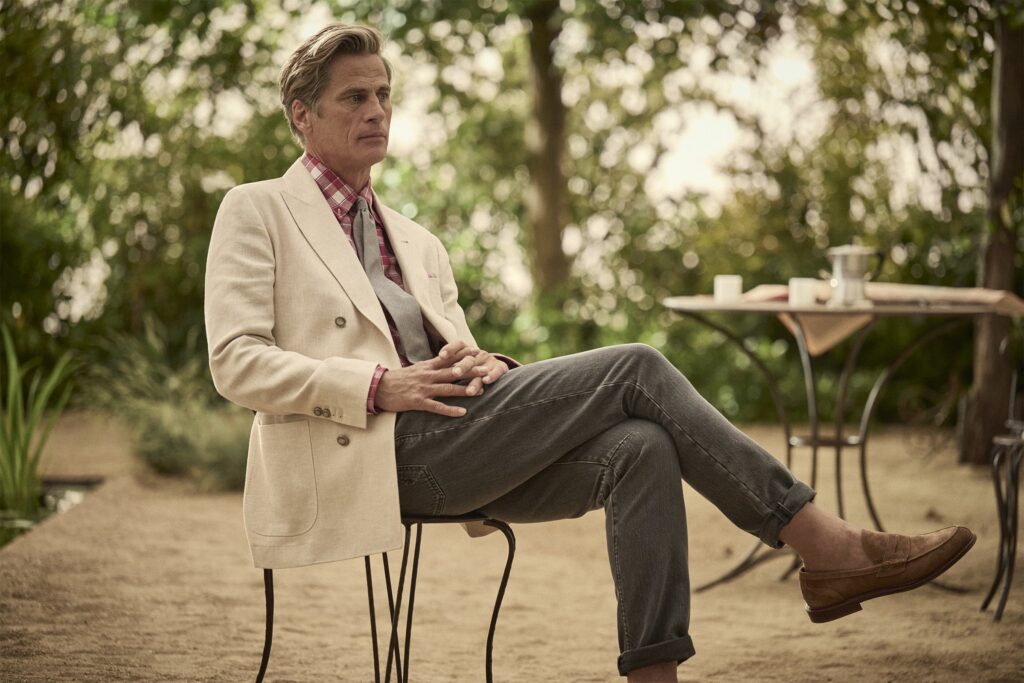 當生活重回正軌,當人們能夠再次彼此相見、親自問候,是時候讓男士們重拾優雅著裝的樂趣,感受考究隨性、時尚現代的穿衣風格帶來的閒適與愉悅。
對優雅的再次探尋最終帶領我們回到"簡單"二字。正如男士的天然氣質——真實、樂觀而自在。平衡、純粹且樸素,即是構建完整風格的三大要義。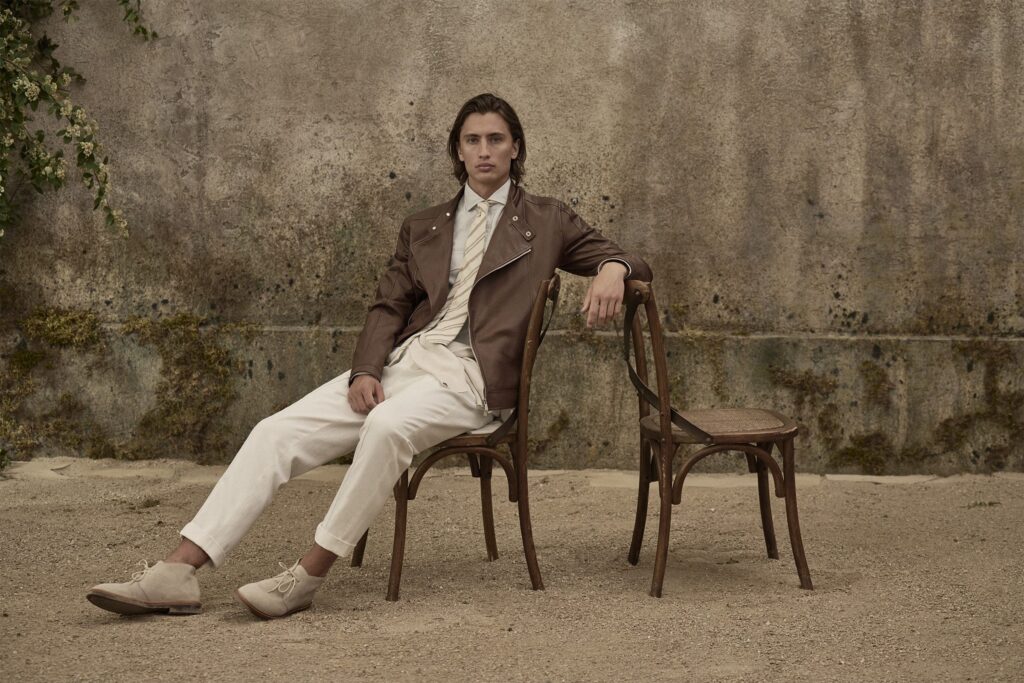 Overview
The pleasure of dressing well starts from the suit, a quintessential symbol of elegance, reinvented in a fresh and relaxed manner. Outfits featuring mismatched blazers add layers of richness and versatility to suits, capable of transforming a purely formal element into an elegant and versatile everyday item.
Where blazers ensure equilibrium, the slightly softened volumes of the season's trousers complement outfits, renewing the canons of male elegance in a balanced and contemporary manner.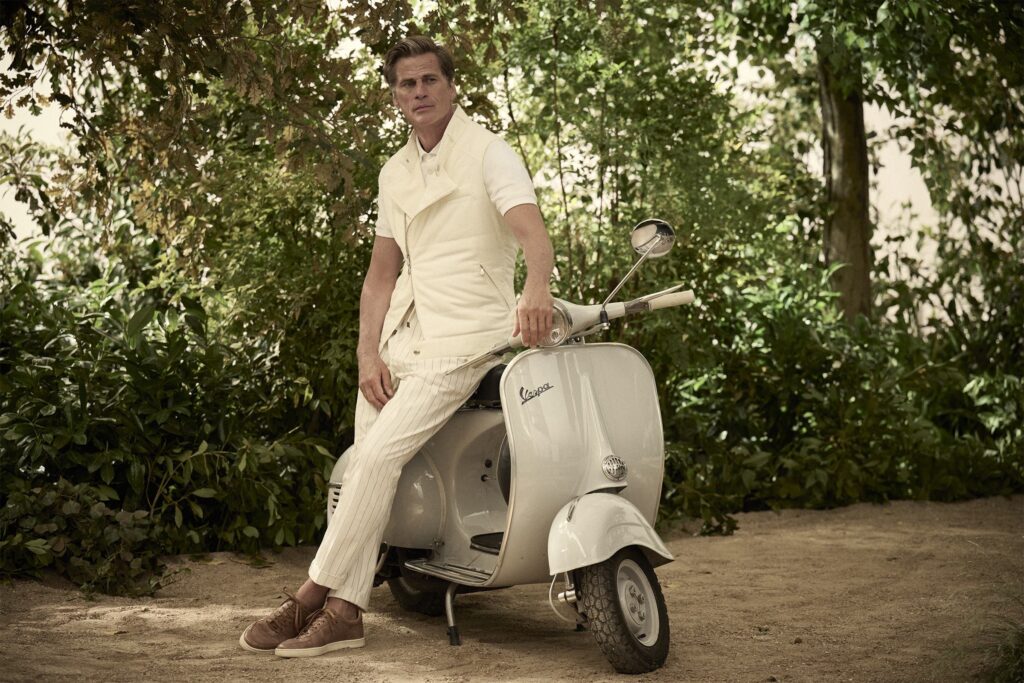 精心著裝的樂趣定要從優雅風度的典型象徵——西裝開始。本季西裝經過重新演繹,散發令人耳目一新的閒適氣度。將西裝套裝拆分開來與不同款式的西褲混搭,帶來層次感和靈活感的同時令其在日常不經意的優雅中亦能駕馭自如。
有西裝夾克作為主角,西褲線條則略顯柔和,為男士優雅穿搭增添均衡感和當代感。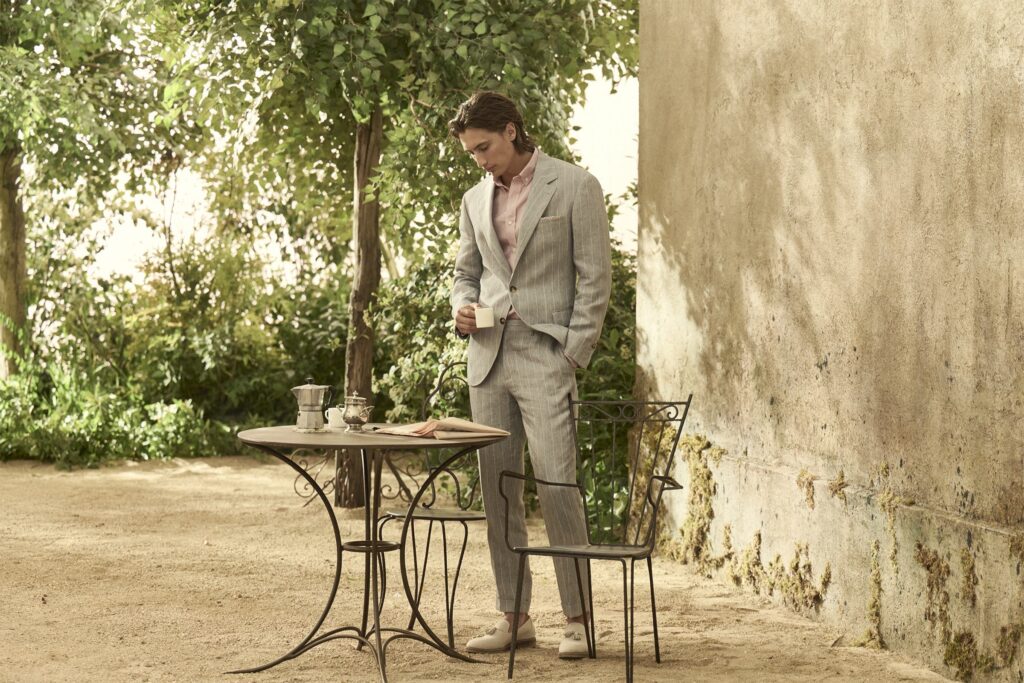 Colour
The colour palette covers a wide range of light neutrals, starting from mid-light hues of beige heading up to the very light sand, off-white and panama, next to which sit renewed shades of light grey.
Besides the most noble or sporty tones of blue, colour touches are concentrated on delicate and faint pastels: yellows, pink and light blues that seem to emerge from a background of greys to diffuse harmonic and refined notes across the collection.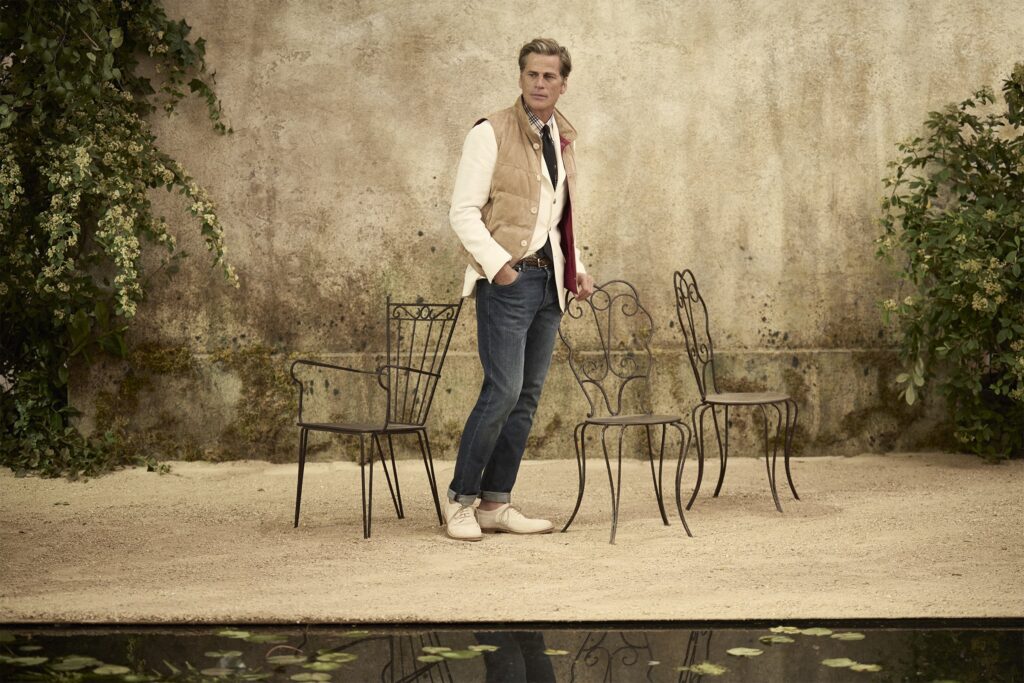 這一季的調色板涵蓋了廣泛多樣的中性色,米色系包含中淺色調以及極淺的沙色、奶白色和巴拿馬色,此外也有全新調製的灰色系淺色調。
除偏華貴或偏運動風的不同藍色調之外,本季核心色調還包括多種柔和的水粉色,例如淡黃、粉色和淡藍,仿佛在灰色背景中暈染開來,散發著和諧、精緻的氣息。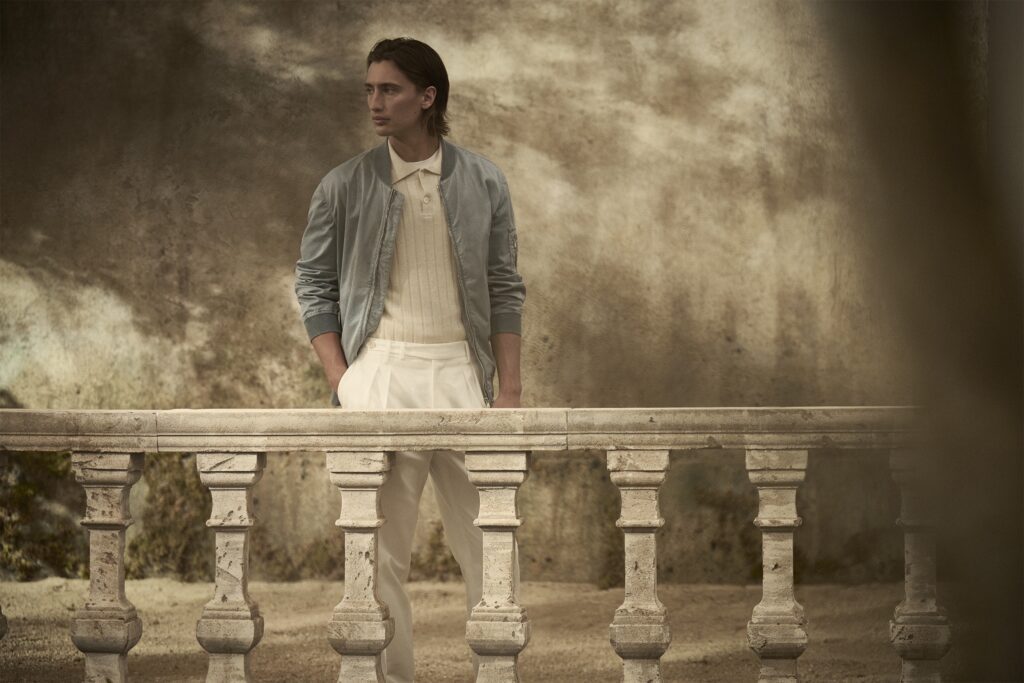 Fabrics
From classic cottons and summery linens to exquisite virgin wool cloths, the proposal of fabrics is concentrated on lightweight and valued materials that stand out thanks to their use of natural fibers.
Patterns are discreet, fine-tuned according to the principles of authentic chic style and balanced out in outfits by refined and dynamic notes of color, which enhance the quality of the materials, the workmanship and an innate appeal.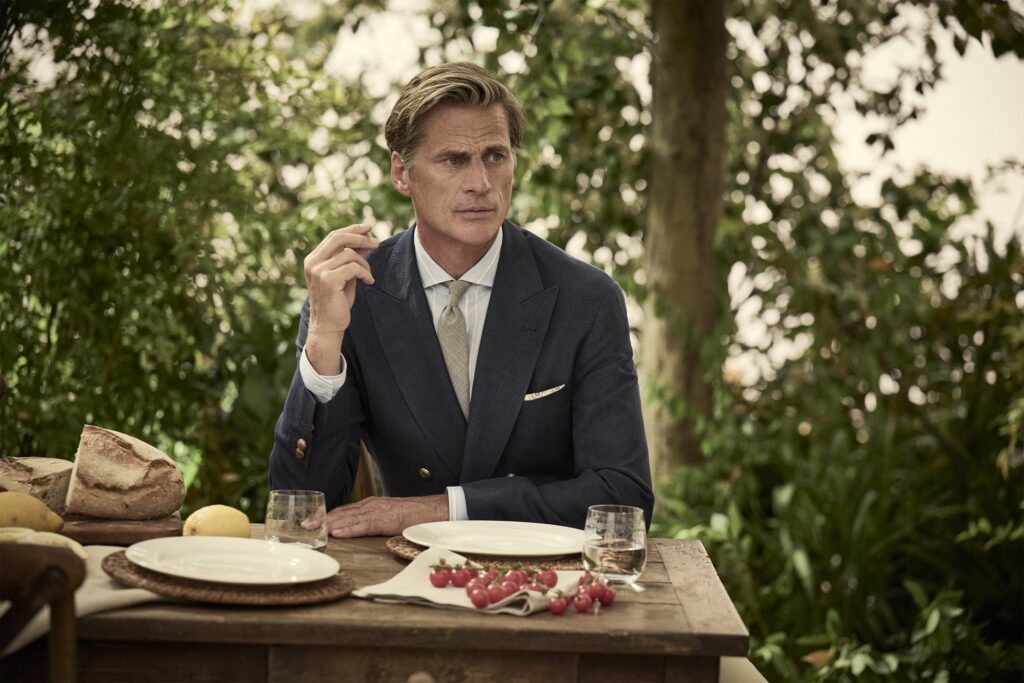 從經典的全棉到夏日寵兒亞麻,再到精美雅致的初剪羊毛呢,本季面料依然專注于天然纖維,輕盈華貴,與眾不同。
面料圖案採用質樸而不失時尚的設計原則,克制內斂,精緻無比;由充滿活力的優雅色調加以平衡,不僅能提升面料的質感,還能凸顯做工和內在魅力。
BRUNELLO CUCINELLI MENS COLLECTION