SPORT b. x New Era 2023 Limited-Edition Collaboration
A Perfect Marriage of French Nonchalance & the American Free Spirit
Classic Dino Embroidery & Brand Logo Embellish New Era 9FORTY & Adventure Bucket in Street meets Yama-Style
What happens when you pair the nonchalance of the French with the American free spirit? This Spring, French Label SPORT b. has joined hands with American Headwear Brand New Era in the 9FORTY and Adventure Bucket made with durable yet eco-friendly materials by REPREVE®. Spot the signature SPORT b. Dino embroidery and brand logo on classic New Era silhouettes for a fashionable yet leisurely addition to any wardrobe.
The all-new SPORT b. x New Era 2023 limited-edition collaboration will be available for presale starting from 15 February 2023 at https://www.agnesb.com.hk/brands/sbnewera?locale=ENG , and will be available for sale officially at all SPORT b. and New Era Hong Kong boutiques and online from 22 February 2023. Limited quantities available, so don't forget to mark your calendars!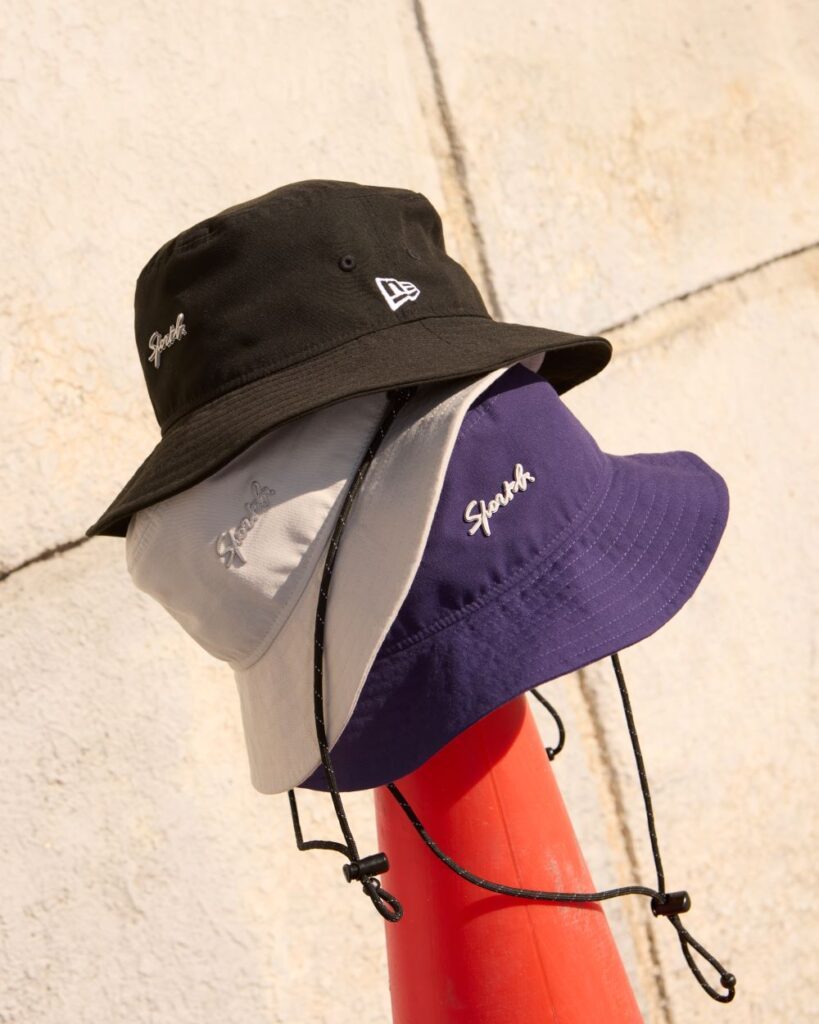 Made with Eco-Friendly Materials from REPREVE® for a Sustainable Future
Sustainability has long been a priority for SPORT b. and could also be seen in its latest collaboration with American label New Era, which uses patented eco-friendly materials from REPREVE®. Made from plastic bottles, the material is durable yet highly breathable to ensure comfortable wear all day, every day while honouring Mother Nature.
SPORT b. x New Era 9FORTY Beige HK$450
SPORT b. x New Era 9FORTY Beige HK$450
SPORT b. x New Era 9FORTY Purple HK$450
SPORT b. x New Era Adventure Bucket Purple HK$490
SPORT b. x New Era Adventure Bucket Purple HK$490
SPORT b. x New Era Adventure Bucket Purple HK$490