26 Oct 2021 By AWAY IN STYLE
Succulent Hairy Crab at The Legacy House | Rosewood Hong Kong
The Legacy House at Rosewood Hong Kong celebrates the turn of the season with a new annual Hairy Crab menu. Chinese Executive Chef Li Chi-Wai draws on traditional Cantonese techniques in new and tantalising ways — nostalgic, centuries-old recipes are revisited and given new life, providing guests an exciting new way to savour history. A hand-picked trio of fine Japanese whiskies elevates and enhances the autumnal culinary experience.
New Hairy Crab A la Carte + Set Menu at The Legacy House
The Autumn season marks the much-anticipated annual return of a novel Hairy Crab menu at The Legacy House. Chef Li is presenting a delicately prepared menu featuring premium hairy crabs sourced from Lake Tai (Taihu) in Mainland China.
Crowned as the "King of Crabs," the coveted hairy crab is renowned for its mild, sweet taste and succulent texture. The crustacean features in a range of superior Cantonese dishes ranging from the Legacy House Traditional Whole Hairy Crab (HKD980) simply steamed in ginger and a delicate herb broth, to gastronomic delights such as Steamed Shanghainese Pork Dumplings (HKD160/2pcs), Wok-Fried Lion Fish (HKD880) and Braised Tofu with scallops, all served with hairy crab cream (HKD320). The perfect balance of flavour and texture, Braised Green Bean Noodles with Hairy Crab Paste (HKD680) requires two-day advance order. All hairy crab dishes have the option of Alba White Truffle shavings for an additional HKD100 per gram.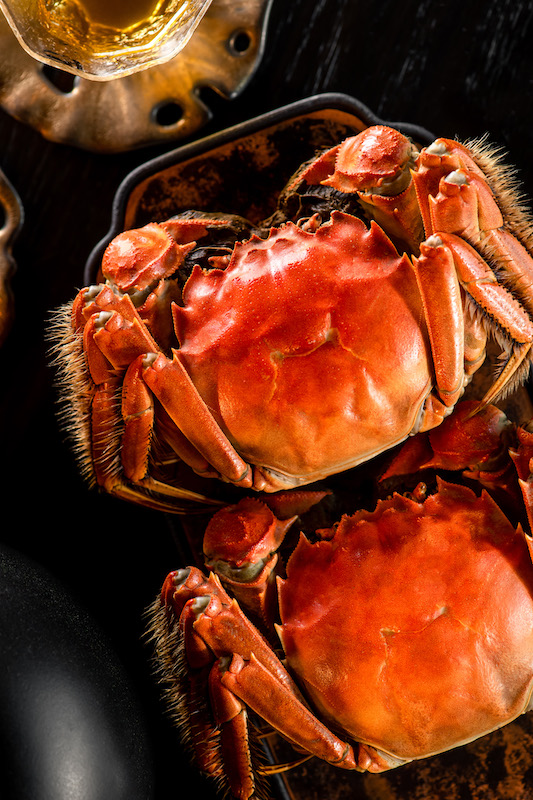 A special 6-Course Hairy Crab Set Menu is also available at HK$2,680 per guest, an experience not to be missed by hairy crab lovers. Click HERE for the full annual hairy crab set menu at The Legacy House.
Exquisite Japanese Whisky to Complement Fine Cantonese Cuisine

The Legacy House introduces a new Japanese whisky experience that highlights a selection of fine and meticulously blended Hibiki Whisky that pairs beautifully with the restaurant's new dishes. Known for its balance and finesse, Japanese whisky is able to harmonise more easily with Cantonese dishes than its Western counterparts while at the same time providing an aromatic, mind-and-tastebud-boggling sensation.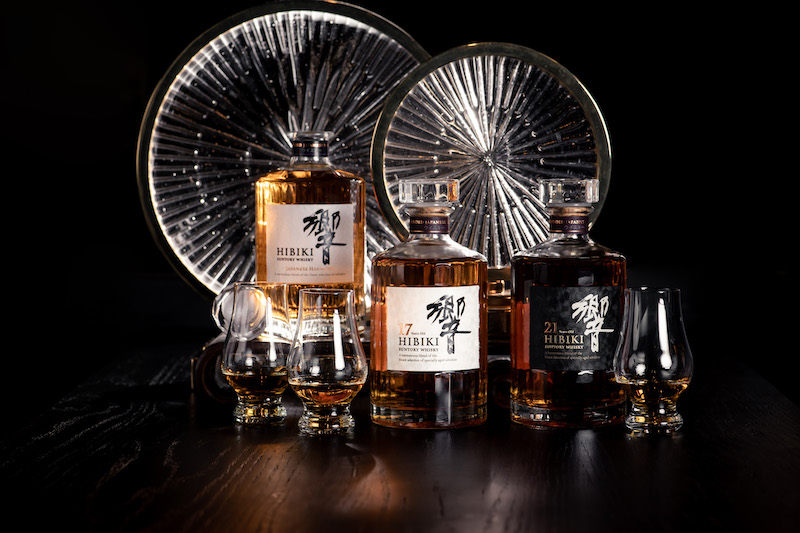 The Intermediate Experience (HKD1,000) comprises a Cocktail of Hibiki Japanese Harmony (30ml) and Hibiki 17 (30ml); and the Advanced Experience (HKD2,000) includes a blend of Hibiki Japanese Harmony (30ml), Hibiki 17 (30ml) and Hibiki 21 (30ml.) Guests may also choose to sip Japanese whisky by the glass, including coveted options of Hibiki Japanese Harmony (50ml) (HKD360), Hibiki 17 (50ml) (HKD1,500) and Hibiki 21 (50ml) (HKD1,800.)
The Legacy House is open for lunch from 12 n.n. to 2:30 p.m. and dinner from 6 to 10 p.m. For reservations, please call +852 3891 8732 or email hongkong.chineserestaurant@rosewoodhotels.com.
Restaurant Contact – The Legacy House
Address:  Level Five, Rosewood Hong Kong, 18 Salisbury Road, Tsim Sha Tsui, Hong Kong
Contact Number:  +852 3891 8732
Email:  hongkong.chineserestaurant@rosewoodhotels.com.
Website:  https://www.rosewoodhotels.com/en/hong-kong/dining/the-legacy-house