Talita Von Fürstenberg, New Testimonial For The Buccellati Advertising Campaign
The journey of the now classic Buccellati advertising campaign continues with an exceptional young international testimonial, Talita von Fürstenberg. A committed designer, philanthropist and entrepreneur, Talita lives between Los Angeles and New York. She is the daughter of Princes Alexandra and Alexander von Fürstenberg, as well as the granddaughter of the famous fashion designer Diane von Fürstenberg.
Talita takes centre stage in these photo shoots in the sunny and enchanting city of Lecce. Amidst magnificent glimpses of Italian Baroque, photographer Josh Olins portrays the Maison's expression of timeless elegance through the eternal charm of black and white shots.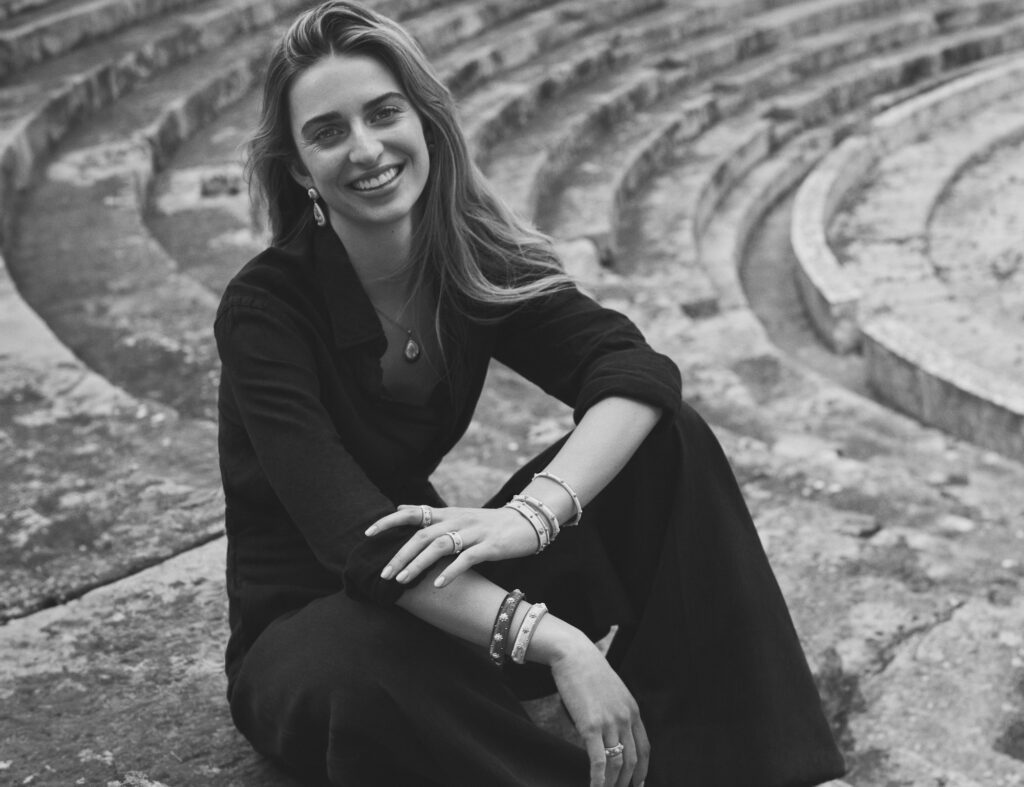 From Palazzo Bozzi Corso to the evocative Roman Theatre, amidst the numerous churches and intertwining honey-coloured houses, Talita wears the precious creations by Buccellati, bringing a touch of contemporary charm in an enchanting, typically Italian atmosphere.
The flexible bracelet and bib-necklace from the High Jewellery Mosaico collection, worn by Talita, are inspired by the Byzantine mosaics. The inspiration takes shape with pavé diamonds and coloured gems that catch the light and reflect it in a total splendour, reinterpreting the classic and eternal collection pieces.
Alongside the Mosaico collection, Talita also wears Buccellati's iconic Macri collection, as well as other collections such as Opera Tulle, Hawaii, Rombi, Ramage, and High Jewellery Macri Color collection in the advertisement campaign. Talita presents the jewellery pieces while wandering around different landmarks, bringing awareness of the engraving techniques that are a distinctive mark of every Buccellati jewel, together with the high creativity, the best Italian savoir-faire, and the unmistakable timeless and elegant look.
A synthesis of ethereal beauty and contemporaneity, this new episode of the now classic Buccellati advertising campaign will be featured in all international media from September 2023.