Tao Li Serves Up Chinese New Year Specialties and Festive Dim Sum
TAO LI SERVES UP CHINESE NEW YEAR SPECIALITIES AND FESTIVE DIM SUM
Tao Li at New World Millennium Hong Kong Hotel presents a delicious range of Chinese New Year specialities and festive dim sum to celebrate the Year of the Tiger.
Chinese Head Chef So Kei Pak has created a series of auspicious dishes symbolising great fortune and good health.  The popular, classic Lo Hei is prepared with whole abalone, sliced salmon sashimi and a variety of condiments such as pickled and shredded ginger, pickled shallots and coriander.  As is tradition, diners are invited to toss the ingredients together as high as possible to bring prosperity for the year ahead.
Other Lunar New Year creations, each carrying a festive blessing, include Braised Bird's Nest with Crab Coral, Crabmeat and Scallops; Sautéed Egg White with Shrimp Roe, Crab Roe, Scallops, Shrimps, Crab Coral and Gold Leaf; Stewed Sea Moss with Whole Conpoy and Garlic; Barbecued Sliced Pork with Chicken Liver and Sautéed Fresh Crab Claws with Beef Cubes and Spicy Salt; as well as Sautéed Abalone with Elm Fungus, Prawns, Scallops, Pacific Clams, Kale and homemade XO Chilli Sauce.
Chef So also presents a lavish selection of festive dim sum.  Among the highlights are Steamed Chicken Bun with Whole Abalone and Shredded Conpoy; Steamed Egg Rolls with Jinhua Ham, Fish Maw, Minced Shrimp and Pacific Clams; Steamed Shrimp Dumplings with Asparagus, Bird's Nest and Scallops in Supreme Soup; Deep-Fried Spring Rolls with Shrimps, Crabmeat, Fresh Milk and Onion; Deep-Fried Sesame Balls with Bird's Nest and Milk Custard Filling; and Pan-Fried Coconut Juice Puddings with Osmanthus and Eggs.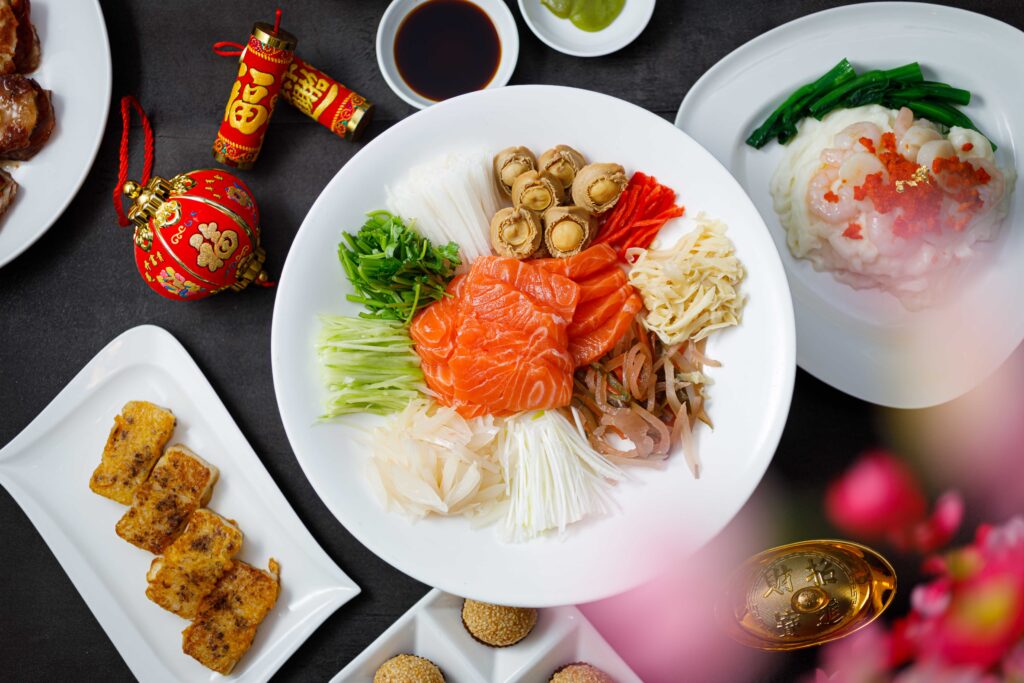 The Chinese New Year specialities are available daily from 1 to 15 February 2022 (the first 15 days of the Chinese New Year) and the festive dim sum menu is available for lunch only from 1 to 7 February 2022 (the first seven days of the Chinese New Year.)  For more information or reservations, please call 2313 4222 or visit newworldmillenniumhotel.com.
Overlooking the spectacular Victoria Harbour, Tao Li is a celebrated restaurant offering an elegant selection of Cantonese fare and dim sum that combines traditional flavours with originality.  With 180 seats and five private rooms, the restaurant can be converted to a large function room for private and corporate gatherings.
Follow the hotel on
Facebook: www.facebook.com/nwmhk
Instagram: newworldmillenniumhkhotel
WeChat: NewWorldHotels